In the Mobile Legends moba game itself, there are many types of currency that can be used, such as BP, Diamond, and Magic Dust. BP is a very important currency here because it can be used to purchase heroes, emblems, and more. BP is the main currency in Mobile Legends. Well, this time there is a way to increase Battle Points in Mobile Legends that you can do easily and quickly in ML 2020.
As we know, so far the problem of collecting BP is a very difficult thing because BP is limited every week and also limited resources to obtain. Collecting 32000 BP to buy just one hero even takes more than 1 month.
Here we will provide some ways and tips to increase Batte Point mobile legends more quickly and effectively. This trick is also very useful for you Mobile Legends players who don't want to spend money.
RAIN OPEN BOXES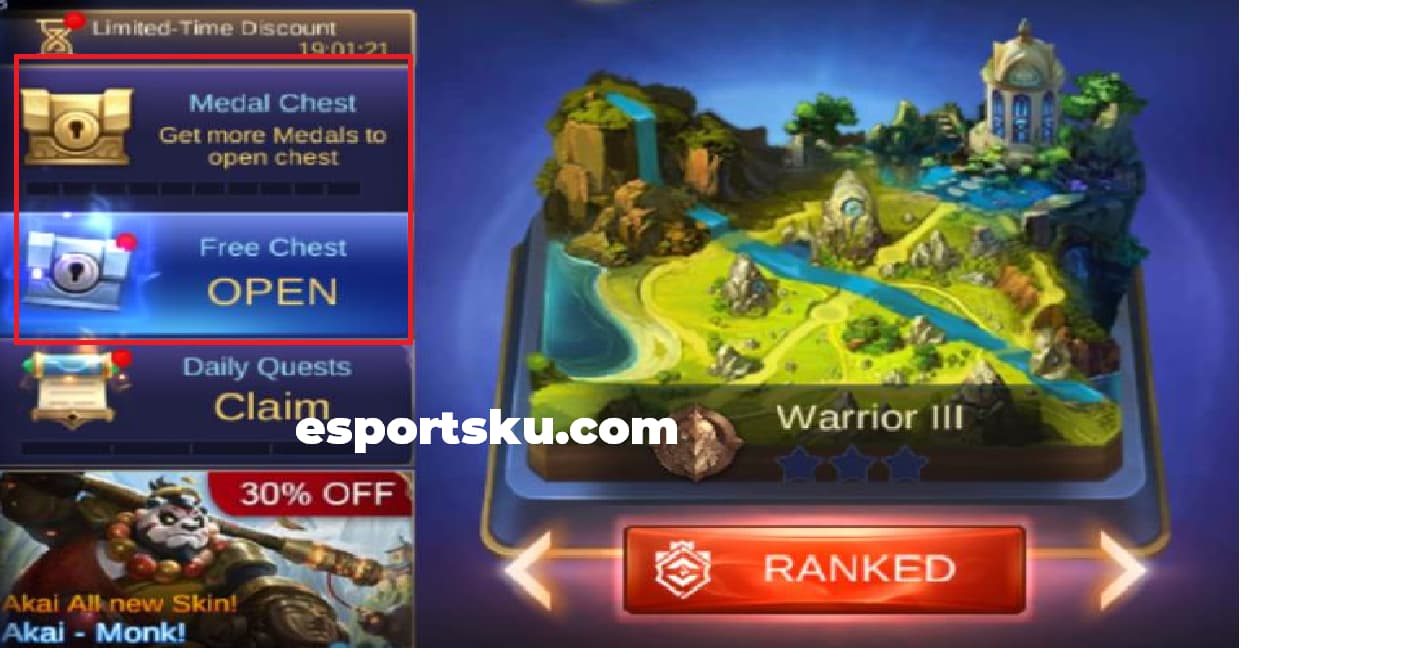 In Mobile Legends, there are two most important boxes that you have to open, namely daily and medal. These two chests or boxes provide a fairly high amount of gold by just logging in and playing.
These two boxes will usually fill up completely in one day and stack up to two times. This makes the players don't have to play hard and just take it easy.
DOUBLE BP CARD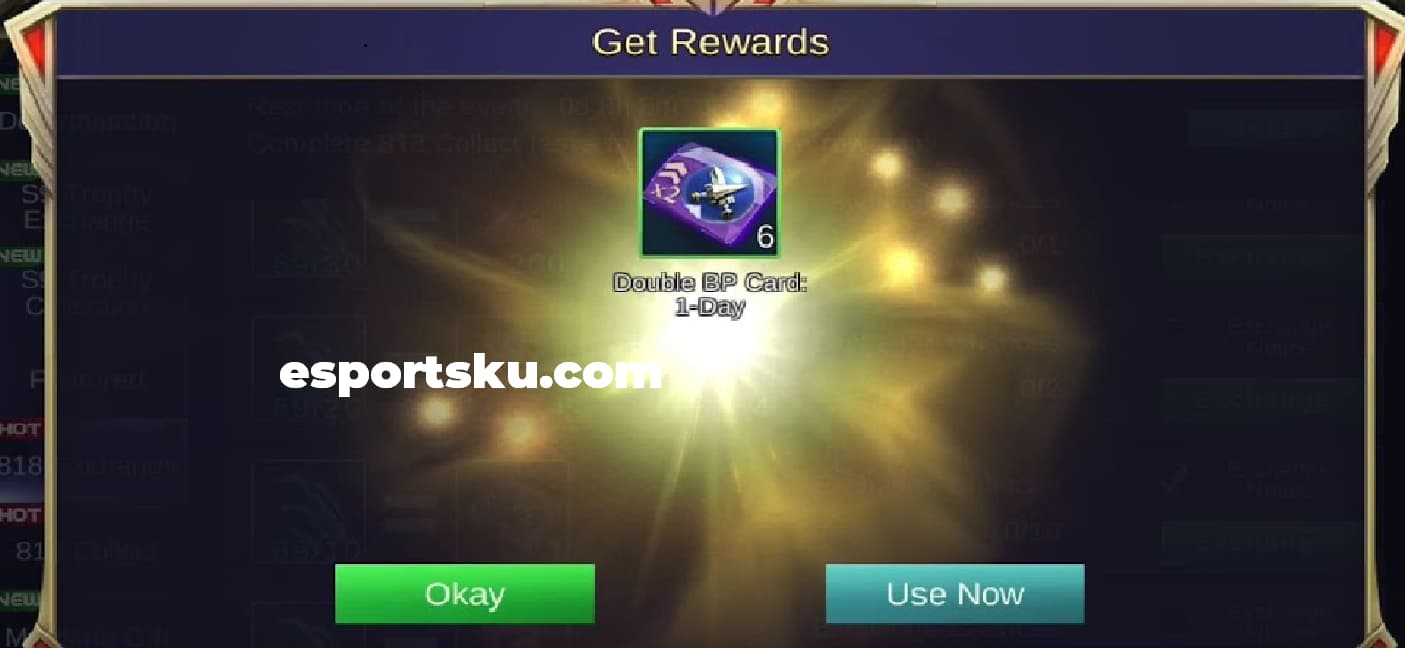 If you don't have much time to play Mobile Legends, then double BP card means a lot to you. The point of this item is to double your BP income after the match.
BP cards are very useful because you can use this item to remove yourself from existing BP stamps. You will greatly benefit from this item if you are diligent in playing.
DAILY REWARD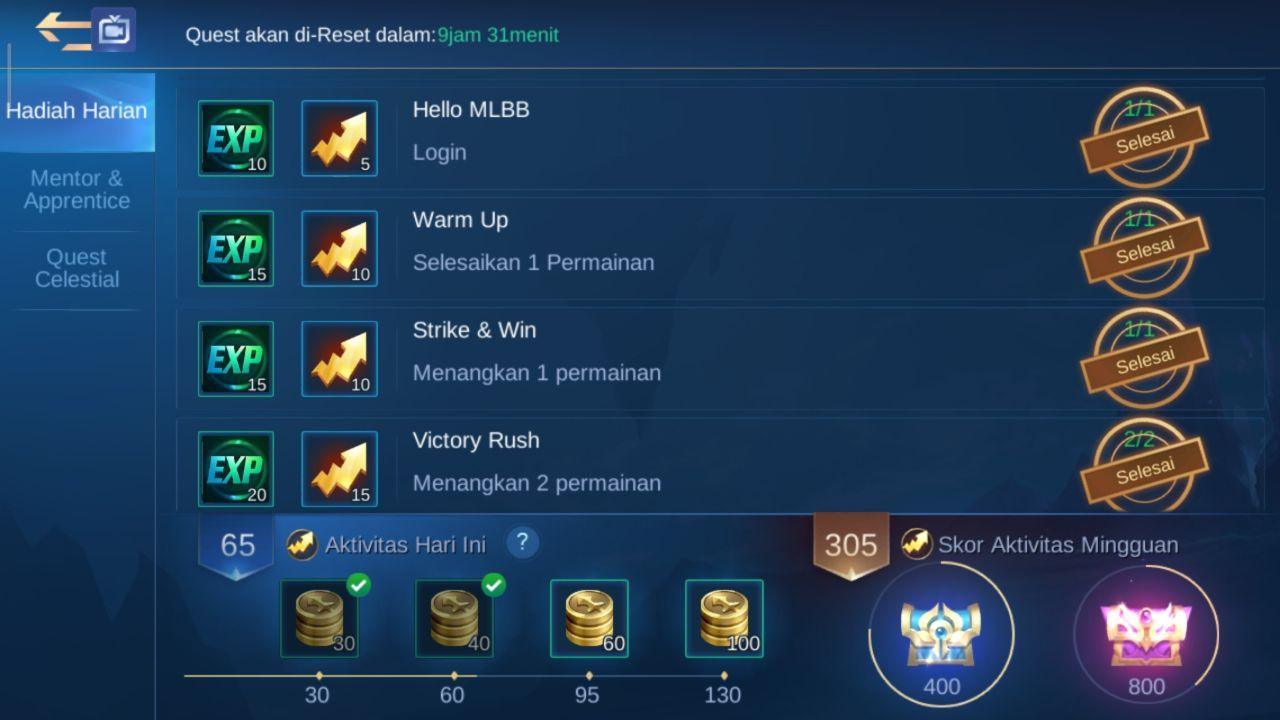 In addition, playing every day will provide very high benefits from daily rewards. By just completing the mission every day, you will be flooded with lots of prizes.
You can login to the mobile legends game
Then, complete 1 and 2 matches
You can also complete 1 match in Brawl mode
Win 1, 2, 3 matches in Ranked mode
Get 25 Kills or Assisst
Destroy 4 enemy turrets
Kill the Lord / Turtle 3 times
Share the results of the game 1 time
Watch Live Stream 1 time
Win 1, 2 matches with friends in Classic / Ranked mode
Complete 2 matches together with group members.
Upgrade Level Set Emblem 1 time
Use 400 BP today
Use at least 1 ticket today
Use 1 diamond today.
Especially for Starlight Member users
You try to complete all the missions you can do here to increase your activity points. By collecting these points, you will be able to increase many prizes such as Battle Point mobile legends and chests.
CREDIT SCORE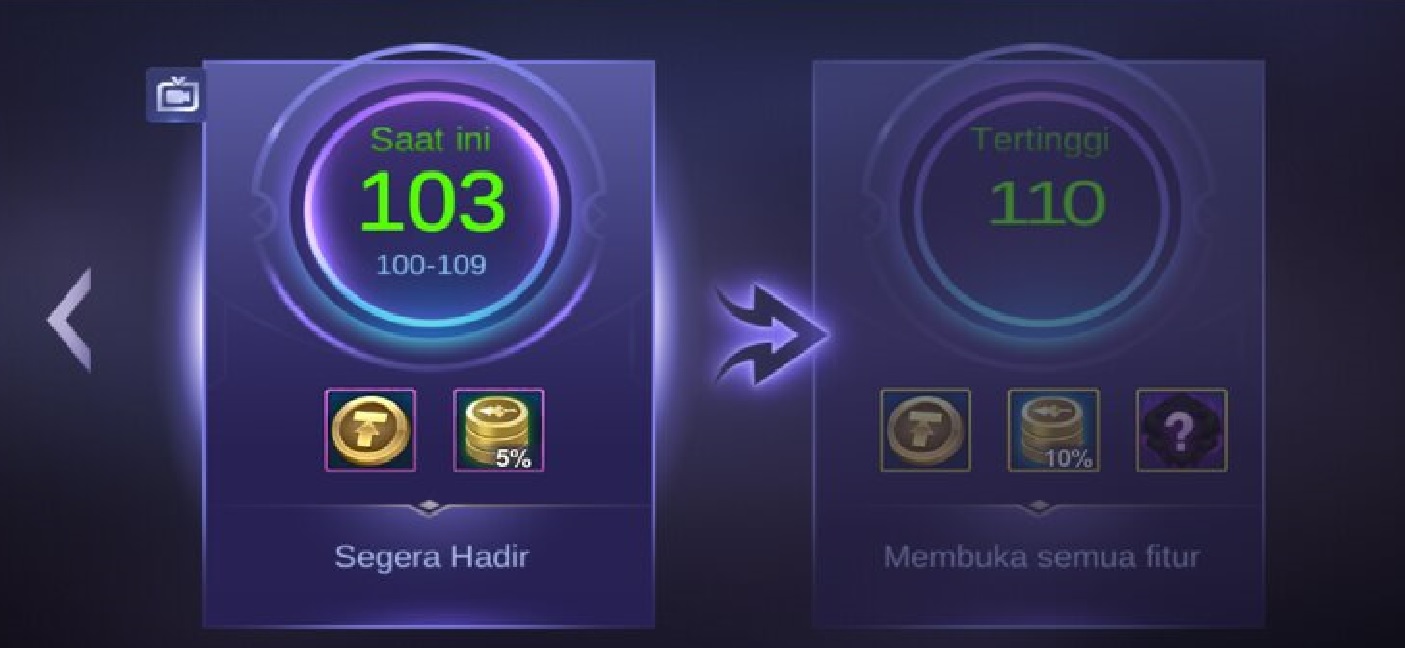 Each week players will be limited to the amount of BP they can achieve, and the credit score affects this. With a high credit score, the BP cap will be even higher.
ACHIEVEMENT
This will greatly benefit new players because achievement is the largest source of BP in the game. In addition, other prizes such as magic dust and emblems can be obtained.
INCREASE YOUR RANK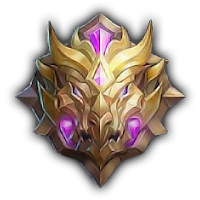 As you know, the higher your rank, the higher the season-ending prizes you can get. With prizes like 20,000 BP in the highest rank, you will easily increase the BP of mobile legends.
Those are some ways and tricks to increase Batte Point ML very quickly in Mobile Legends. This method is a very common way to do and is quite easy because most of it just needs to be played every day.