For now, games that have exciting gameplay will definitely be popular faster to play. For example, like the game that comes from Garena today. The game that was developed directly by Garena is Free Fire, where in this game there are also unique features such as a Free Fire Character which is quite useful.
Of course this, later it will be played by many players from all over the world. Given that now the Free Fire game already has many players, they will also present cool events too. Like in Brazil, where on that server there's a really good May Punk event.
Every server too, will definitely have different updates and events. But yesterday, there was maintenance on May 7, 2020 which happened to all servers. For this problem, it is done for all servers.
Because as we know, Garena also has a reason for the Free Fire game to have maintenance. If a game had nothing like this, of course the game would have closed and wouldn't sell. But the updates given, always make Free Fire busier.
Just now on the Indonesian server, there has been a new event which is quite unique. Where is the prize that you can get, is one of the rare items that is quite expensive. So of course, you shouldn't miss this event later.
On this occasion, we will provide this information to all of you.
Curious? Immediately, we see the explanation in the article below.
Also Read: Newest! Special FF Spin Royale for Free Fire 2020 Women's Bundle
Booyah Lebaran Free Fire Event – Free Magic Cube
Garena wants to make a phase before this Eid, to be even busier. Especially for Free Fire players who remain loyal, by playing the game. Where at this time, the grand prize was indeed very expensive.
The main prize in this event is 1 Whole Magic Cube, by completing the mission first. To get the prize, the method is also quite easy. You have to, need Booyah Eid Token now.
But not all of them, you have to take the Ketupat Token in a fairly easy way. Just play for 1 hour, you can get 1 Ketupat Token. So in this period, there are 7 Tokens that can be obtained from 15 to 22 May 2020.
Because this playing event too, will only give 1 token for 1 day. So you could say that from May 15 to May 22 2020, you will only get 7 Tokens.
How to Get Ketupat Tokens on Peak Day Free Fire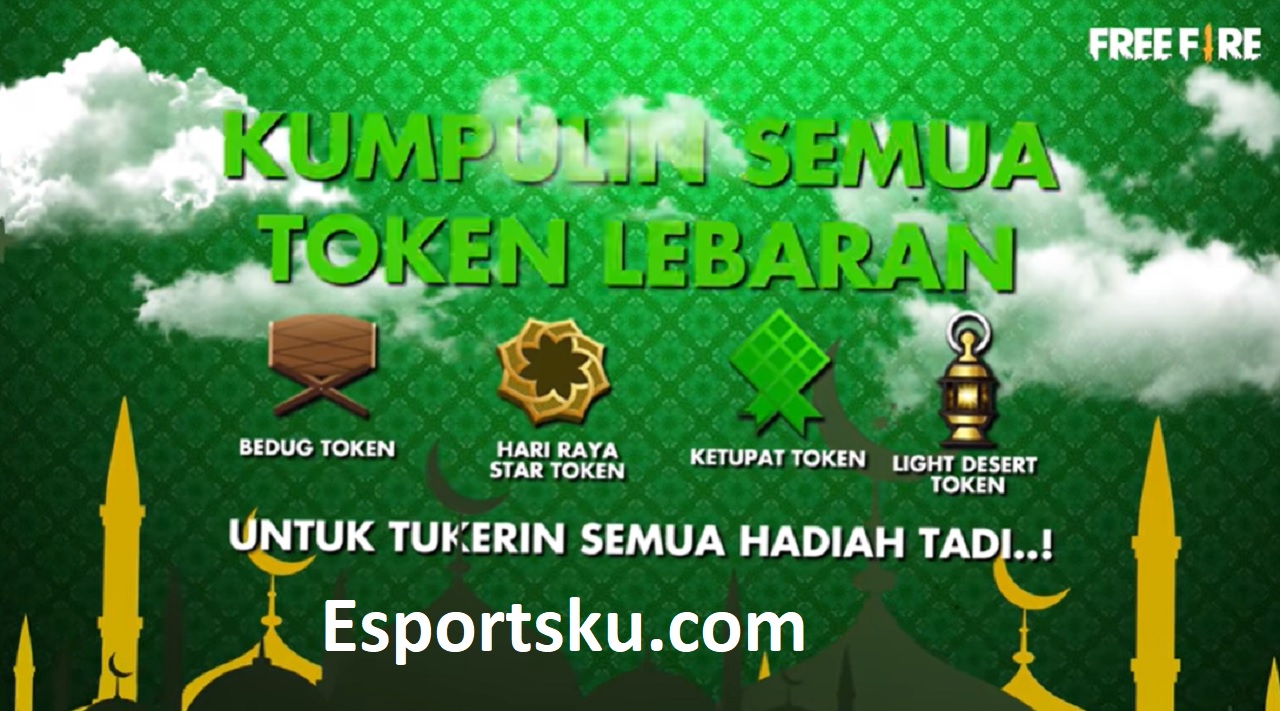 Apart from only getting 7 Tokens, you will be given another new mission on peak day. Where in this mission, you can get a Ketupat Token. If so, successfully complete the mission quickly.
So later, you will be given a mission to play for 20 minutes on that day. Garena has also provided information that this peak day event can only be completed for 140 minutes. If in total, you can get up to 20 Tokens on that day.
So that's the information we can convey on this occasion. How? Are you all ready to complete the event, and get the Latest Bundle at the Magic Shop now?
That's it, Thank You and Greetings, Booyah.
---
If you want to get lots of information about the Free Fire game, you can immediately join our group.