Border is a marker that you can pay attention to to find out the tier of a player when it is on the loading screen for gameplay. There you will see a border shape and border color that you can use as a reference to find out the tier of the players who are your teammates. However, there is a custom border method for Mobile Legends matches with the application to change your border style. On this occasion we will provide an explanation of how to custom border the Mobile Legends match with the application.
It is possible to use third party applications to change the style of your borders. You could say using additional mod applications for Mobile Legends. However, as we know, using third-party applications that can change game data in Mobile Legends itself will get a penalty or penalty. It depends on the impact of the third party mod application you are using.
How to Custom Match Border Mobile Legends
You need a border mod application first if you want to change the default appearance of your match border in Mobile Legends. You can search for the mod application itself on google.
Open the Mobile Legends Border Mod Application
The first step you have to do is first open the Mobile Legends border mod application. So that the mod process can run properly as well as you can first allow Mobile Legends to get data from storage in your cellphone settings.
Select the border you like
There are many Border styles that you can choose from. Adjust to the desires and tastes of each of you. If you have chosen, the next step is to create the Mobile Legends application. Remember don't close the border mod application, let it run on the background of your phone.
Play One Game for Check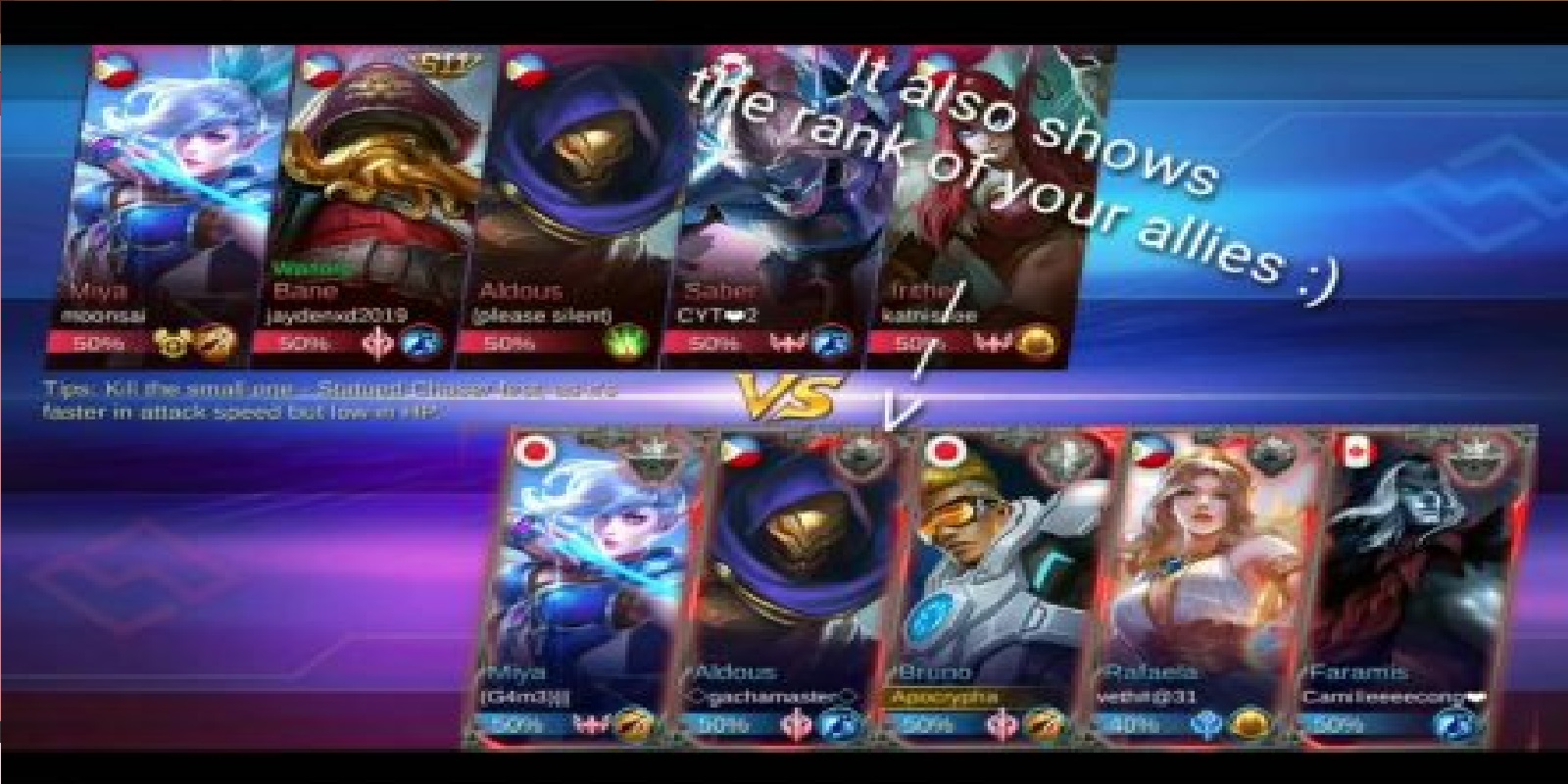 Finally, you only need to play one match to check whether the border mod you installed is successful or not. If successful, the appearance will match what you have chosen in the previous Mobile Legends border mod application. Besides that, there is also a tier player that can be seen on your border. It is located in the upper right corner of the border.
The Mobile Legends border mod application only has a use for changing the border style and color. In addition, it has no impact on the match and does not harm other players. Even so, it still has the potential to be detected as an illegal program and you must be prepared for all the consequences later.
That's an explanation of how to custom border Mobile Legends using the application that we have discussed, Hopefully it is useful and can be a good reference source. Don't forget to keep practicing, play wisely and don't become a toxic player!
Don't forget to follow our social media on Instagram