PUBG Mobile is a battle royale game known for its complex gameplay. Learning from a pro player is an instant way to master this game. Maestro Pro Class can be a place for you to learn from pro players. In the third episode this time, Boom Svafvel provides tips on how to become a PUBG Mobile squad scout in Maestro Pro Class.
PUBG Mobile Pro League (PMPL) Season 2 Indonesia is a meeting place for the pro PUBG Mobile Indonesia teams to show their abilities and at the same time become a prestigious match. In every match, we are presented with a neat game by the pro players there.
One of the teams that a few weeks ago had a chance to surprise with their performance was Boom. This time the Boom squad scout, namely Svafvel, also spoke in the third episode of Maestro Pro Class.
Also read: This is the Importance of Role Scout in PUBG Mobile!
Boom Svafvel Gives Tips on How to Be a Scout in Maestro Pro Class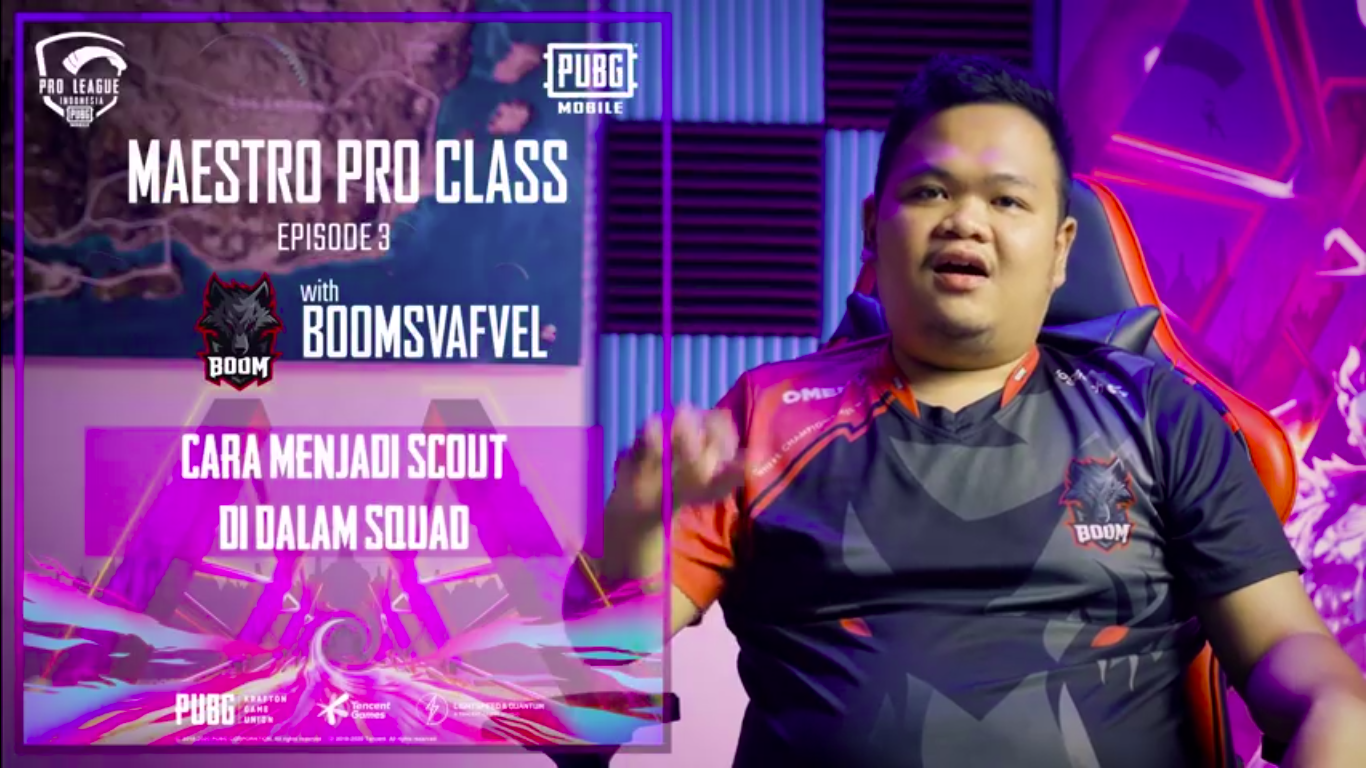 Maestro Pro Class is a medium for PUBG Mobile Indonesia pro players to provide good and correct PUBG Mobile game tips. In the third episode of Maestro Pro, which aired on September 9, 2020, Boom Svafvel gave tips on how to become scout in a squad at PUBG Mobile.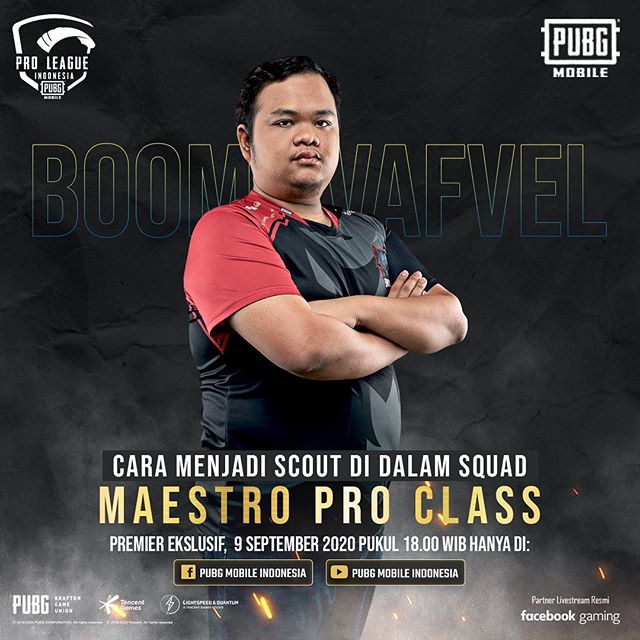 The following points are conveyed.
The Main Duties of a Scout
The main task of a scout in a squad is to collect information about the area to be entered. By knowing this information, the scout will open a safe path that the team will go through for rotation.
What A Scout Needs
1. Instinct
2. Mastering the terrain
3. Driving Skill
When the Scout Decides to Attack or Defend
By knowing the arena or terrain they are in, the scout knows when the time is right to decide whether their team will attack or choose to defend. Mastering the terrain or arena in which they rotate means knowing exactly where there are buildings, trees, and other objects they can hide and so on.
Also read: 5 roles in PUBG Mobile, PUBGM players must know!
Those are the tips for a scout in a squad which is certainly not easy. Playing with a pro-player role does require more practice and mastery about this game. Thank you!