PUBG Mobile always has a way to sell skins or attractive prizes to entertain its players. For example, this time, PUBG Mobile is selling a set called Honor Spin.
To find out more details about this paid event, let's see the explanation below!
Honor Spin PUBG Mobile
Price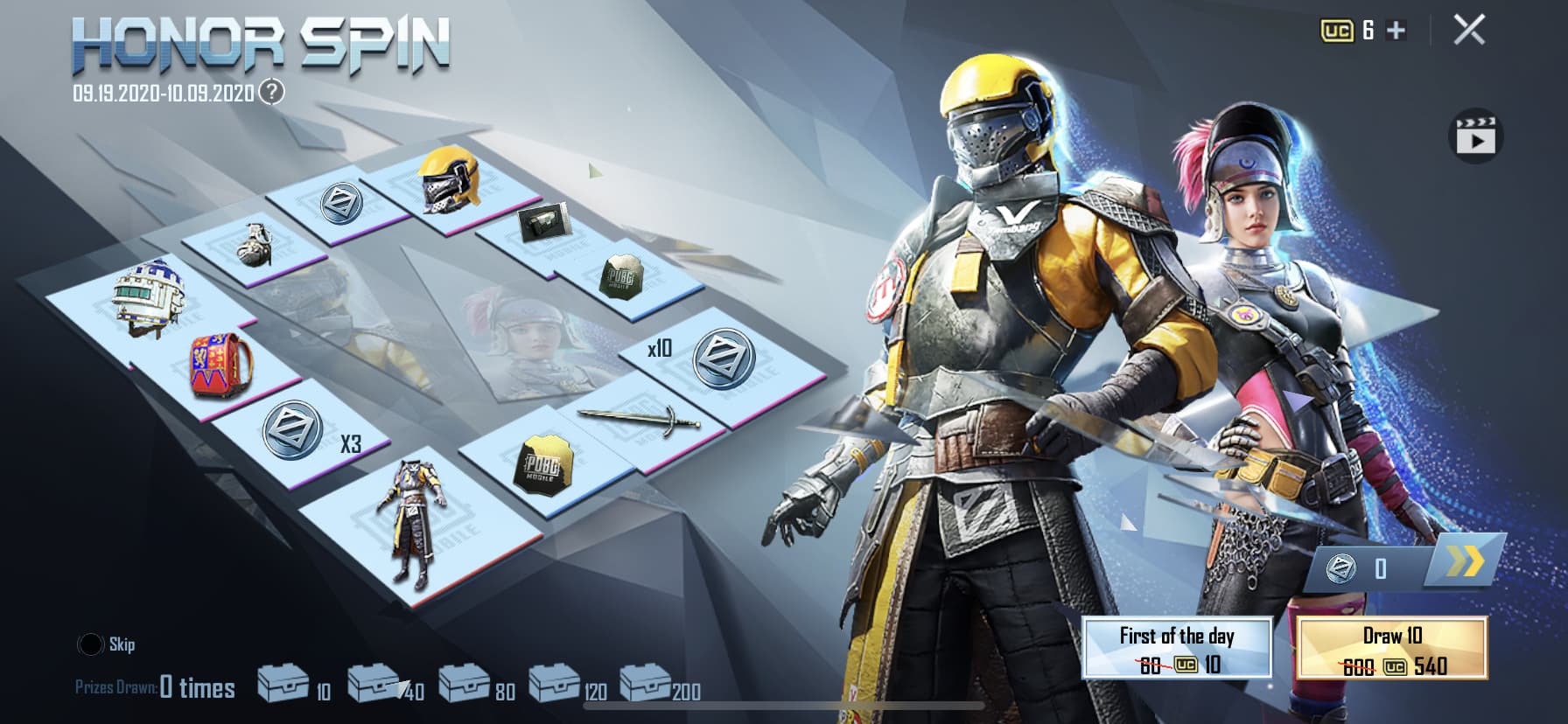 Unlike the Lucky Spin event, this Honor Spin event has no fixed costs, so buying rewards here is a gambling thing. It's the same when you shop for rewards in the Shop section, it's mostly done gatcha.
Honor Spin has a 50 UC discount on the first spin every day. Normally, the first round costs 60 UC, and it becomes 10 UC when you get a discount. And of course it will return to normal to 60 UC when entering the second round.
Also read: Use of PUBG Mobile Pro Player Attachments!
Black Racecar Knight Outfit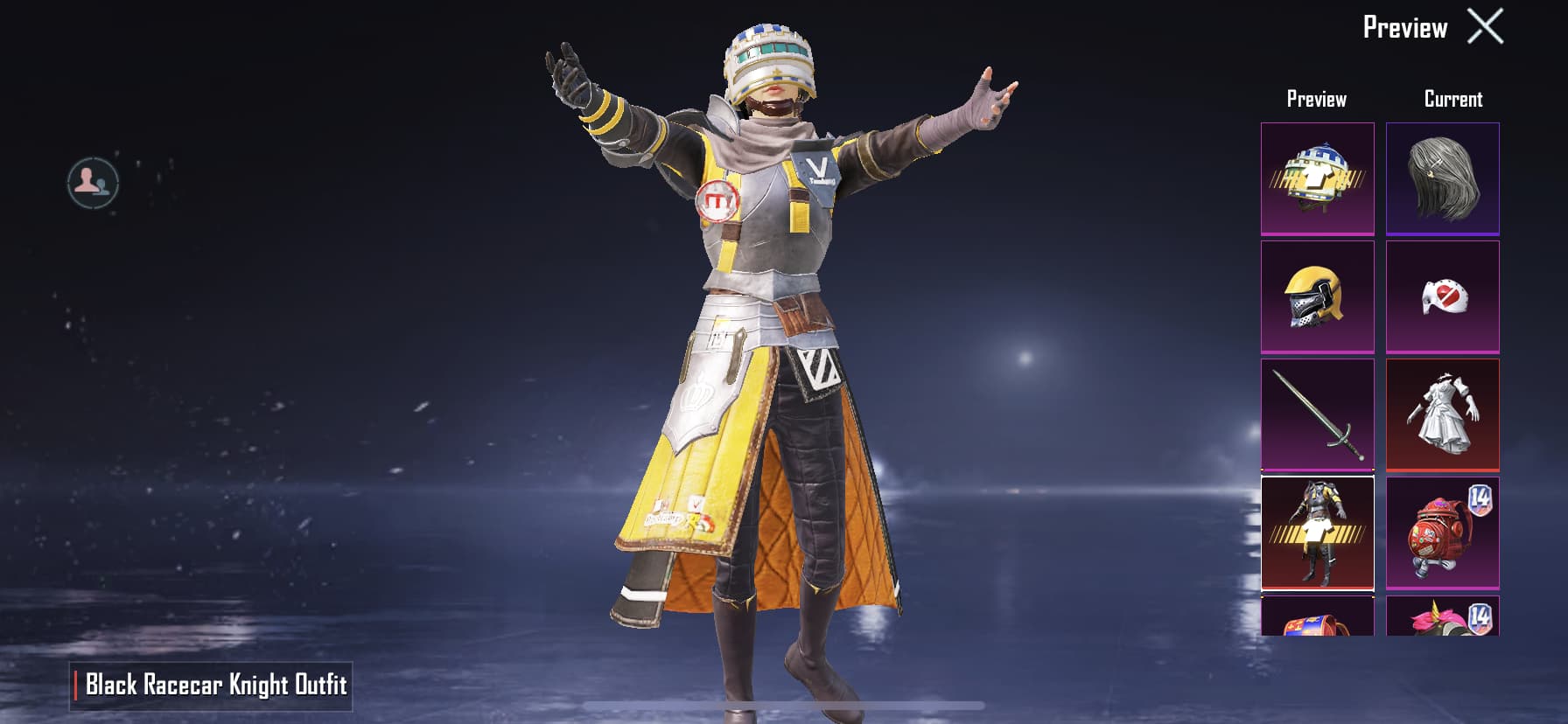 This skin set is the highlight of the prize from this event, of course, the Mythic type. This skin has a combination of two colors that are quite interesting and contrasting, namely gray and yellow. The big yellow robe that dangles makes this skin look more elegant.
Do you think this skin deserves to be considered a Mythic skin?
Castle Helmet
Just like the name, this helmet looks luxurious as if the crown of a kingdom. This helmet is a Legendary type, with a combination of two pretty interesting colors, namely gold and blue.
The gold color that dominates the face of this helmet makes it look very elegant, right?
Also Read: 5 Tips to Increase the K / D Ratio in PUBG Mobile, to Be Similar to a Pro Player!
Black Racecar Knight Headgear
PUBG Mobile often gives headgear when issuing a set of outputs. Of course, to make sure that the skin they provide is really complete, but usually the Headgear that is given is not as attractive as the clothes.
And this happened to the Black Racecar Knight's skin, whose Headgear turned out to be not as attractive as his skin set outfit. This headgear is dominated by yellow and gray on the face. There is no special motive, but it is still Legendary type.
What do you think? Is this Headgear attractive and in accordance with its type?
Also Read: Comparison of Dacia and UAZ PUBG Mobile, the Most Favorite Car Duo!
Pink Plume – Machete
PUBG Mobile most often issues skins for Melee Weapons, namely on Pan and Machete, and this happened at the Honor Spin event.
PUBG Mobile offers a Machete skin that has a shape like the sword of a royal soldier. This sword has the same gray color as a battle sword for soldiers in general.
Looks like this Machete is the most attractive rewards, huh?
Pink Plume Backpack
The second attractive prize after Machete's skin is the Pink Plume Backpack. This backpack has a combination of two colors, namely red and blue, decorated with a yellow motif.
This backpack looks like a royal flag that you might often see in movies. How interesting isn't it?
Also Read: Mechanical Mercenary Set, the Worst Lucky Spin in PUBG Mobile?
Based on our explanation above, which Honor Spin rewards are your favorites? What skin set is it? Or maybe the backpack and the leather machine?
Thank you for listening!