Follow one of the Gun King FF Modes on the latest September 2020 Free Fire right now, because it will be one of the great modes that we can try later. Every new thing that is presented in the Free Fire game is indeed one of the most anticipated things too. So you don't forget to know and try this.
The events that are present in this game are not only in the form of a mission, but you also have to know the mode that is presented as the latest event in this Free Fire game. Even though it's just Normal Mode, we have to know that, for example, the Free Fire Characters are useful too. You can become even stronger, if you use it well.
But for now another new mode, has been opened and we can try it right now. Don't forget to give it a try, are you curious? immediately see the explanation in the article below.
Latest September Gun King Mode Free Fire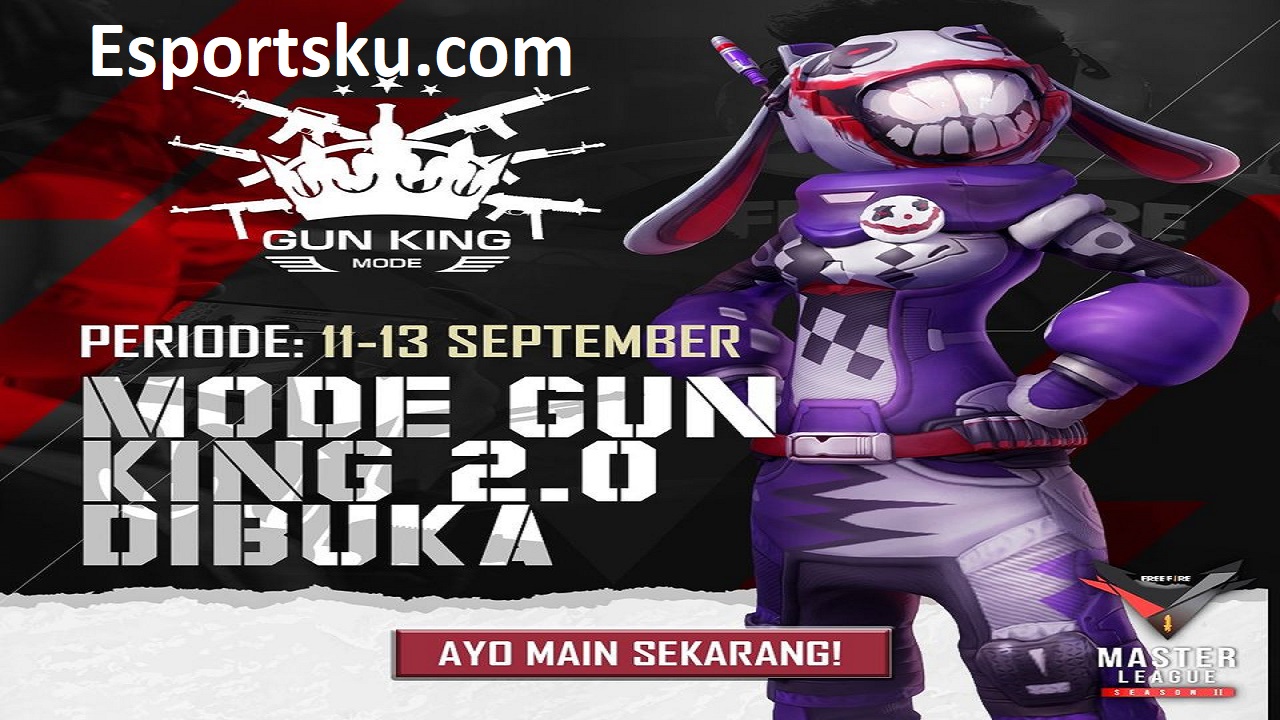 Right now, the mode that is destined for the Free Fire game is indeed the best thing for you to try. Of course, don't forget that now, Gun King Mode has been opened. Just use the Best Character in Gun King Mode now, so that later you won't be easily defeated in that mode too in the future.
Gun King mode is one of the event modes that are presented in the Free Fire game, but not always present. This mode will be present in just a few moments, maybe also present in the latest event which is indeed very lively, of course. This mode is indeed quite good, and very interesting for us to try in the future.
Mandatory Mode for Multiple Kills!
In this mode too, you will use the knife in place for the initial part. Of course, by doing this, those of you who successfully kill, will level up and use weapons at the second level. Those of you who do kill, then this weapon will continue to rise and change with the best too.
Don't forget to get to know the Type of Free Fire Weapons now, because this is an important thing too. Where you might be using a weapon that is, one type of SMG or Assault Rifle. So this is something we shouldn't miss, where you also have to be able to know that this mode is really fun.
This is a special event mode for FFML, so you won't be bored. Especially now that the Peak Day of FFML Free Fire has started and we, can get a variety of other cool prizes. So that way you can't miss this mode, yes, even though there is no mission, you can say it's just for fun.
Gun King mode will be available from September 11 to 13, 2020, so don't miss this newest and cool event later.
Every event mode that is present is interesting enough for us to try later. Of course that way you certainly won't feel bored either, to be able to try and play in that mode. Because we can say things like this too, if for example in the Event Mode there are many unique and interesting things that we can feel. An example could be, a place to get rid of annoyance at push rank.
That's it, Thank You and Greetings, Booyah.
---
Oh yes, all of you too, don't forget to Follow Us on my Esports Instagram. So that you know the updates to the Free Fire game and others.