At the time of the PUBG Mobile Professional League or PMWL 2020 championship, one of the best players from the Bigetron Red Aliens Team, BTR Luxxy, said that Groza was the best weapon in PUBG Mobile.
This admission was first said when Luxxy had an interview session at PMWL 2020 with one of the casters at Opening Weekends. During the event Luxxy said that the damage given by one of the PUBG Mobile weapons, Groza, was too OP, he also emphasized that this weapon must get Nerf.
Groza is one of the AR weapons in the PUBG Mobile game, the first weapon has enormous damage with low recoil. Groza has very good accuracy so that it is a lot of favorites in the PUBG Mobile game.
If you ask what weapon is the most OP in PUBG Mobile? you can answer Groza is the answer. Groza itself has the same damage as AKM, but the lack of AKM has a high enough recoil and makes it difficult to use.
But unlike Groza, with a fairly low recoil, high damage to good accuracy, this weapon is very OP in PUBG Mobile.
What Luxxy said is true, in the AR weapon list itself, Groza is a weapon that has the highest statistics than any other weapon.
Here are the statistics of the Groza rifle on PUBG Mobile.
Base Damage: 49

Firing Rate: 0.08

Damage Per Second (DPS): 613

Time to Kill: 1.24
In addition, to get Groza, you can only get it on supply water, that means you have to hunt from the supply in the middle of the zone. It is quite difficult to get this one weapon.
The advantage of Groza's own weapon lies in its high damage and firing rate. The weapon has a DPS of 613, which means that in 1 second, Groza is able to produce 613 damage.With these statistics, of course, Groza is the most OP AR weapon in PUBG Mobile today.
ALSO READ:
Does Groza Need to be on Nerf in PUBG Mobile?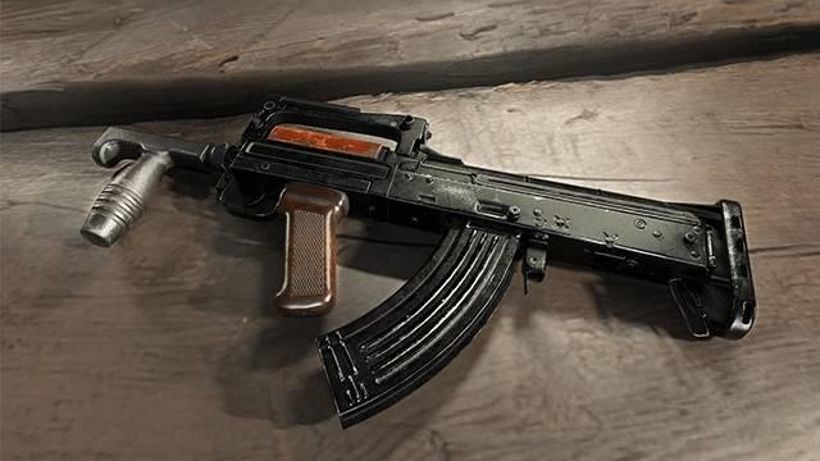 Even though it is very deadly, this one weapon doesn't actually have to be nerfed on PUBG Mobile. There are quite a number of AR weapons that keep up with Groza in the PUBG game.
For example, like AKM which has the same damage and AUG which has lower damage but with very high recoil. If you are good at using weapons, of course it will be enough and able to defeat even enemies who are using Groza.
Not only that, Groza's shortcomings are also enough to make this weapon unnecessary to nerf. For example, to control this weapon is very difficult when spraying and very wild.
Especially if you are using a smartphone with a small screen, then you will not be very difficult to use it. Shooting a long distance is quite difficult to do. Because Groza has a high enough recoil so it is not effective if you use a scope of 4x or more.
So what do you think about one of Groza's weapons? Is it really that deadly in PUBG Mobile and do you have to get a nerf like what Luxxy said? Give the answer in the comments, yes, and don't forget to follow our official Instagram at Esportsku (@ esportss.ku)!