Free Fire is a shooting game with a battle royal genre. This game is quite famous in Indonesia and has many fanbases in various places. There are many types of weapons that you can use and unique characters with different skills. The way to play the characters and weapons are also different, making this game even more unique. Therefore, it will be difficult if you play carelessly. Here we will explain more, regarding weapons in Free Fire, one of which is the way God uses the M1014 Shotgun in Free Fire.
As you know, each type of weapon in Free Fire has different stats and types of shots. There are those who are strong in ranged attacks and there are also those who are strong in melee attacks. Each weapon has different characteristics. For example Shotgun. Shotgun weapons usually have a Scatter shot type with a small range. However, if you shoot it at close range, the damage dealt is very high. Because of that, each weapon has a different way of playing.
One of the weapons that we will discuss this time is a shotgun weapon. This weapon usually has high damage due to its scatter shot type, but is more effective at close range. This weapon has a small range, so it's not very effective at long distances. The fire rate of shotguns is usually low, so it will be difficult to use a shotgun if you have bad aim.
also read:
Here we will explain about God's Way to Use the M1014 Shotgun. M1014 is a shotgun that has high damage. In fact, you can easily one-shot the enemy, if you use it properly. Here we have tips that you can try and the stats of the m1014 weapon itself.
M1014

The M1014 is a cock shotgun that has high damage and a more accurate type of shot. This weapon is easy to use and has a fairly decent fire rate. You can use it to attack at close range for more effective results. The scatter damage is also not too far away making it easy to use.
Here we have tips on using Shotgun. So, if you are confused about how to use it, you can try the following tips as a reference.
TIPS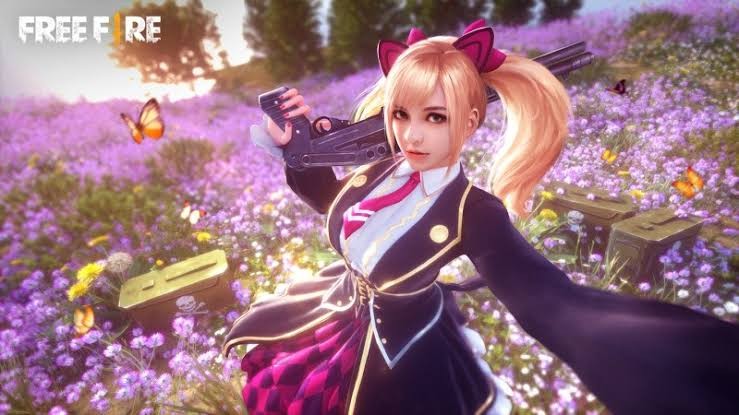 SHOTGUN DISTANCE
As you know, the distance using a shotgun is quite small. It's good if you get close to the enemy and shoot him as close as possible. You don't need to be very close to shoot him, but it would be better if all the shotgun bullets hit the enemy. That way you can give very high damage to the enemy.
GOOD AIM
Even though the Shotgun is a melee weapon, you still need a good aim. Because, if you shoot the enemy at close range and miss. It is very dangerous because shotgun weapons have a small fire rate, and can endanger yourself.
SUITABLE CHARACTERS USING SHOTGUN
Apart from using weapons, you can take advantage of character skills to help you. Many characters have suitable skills for using shotguns and approaching enemies. With the skills they have, you can approach the enemy easily
That's the explanation about God's Way to Use the M1014 Shotgun. If you are confused, you can use this reference as a starting point. The rest, you can improve again in your own way. Even though you have good weapons and strong characters, if your way of playing is chaotic it will be difficult to win. Therefore, you can try these tips and use them as a reference.
If there is something you think is not right, it means you have a different way of playing and it could be more effective. It's actually a bit difficult to say what is right and wrong because many factors can change the course of the fight.
Also Follow Our Social Media on Instagram Esportsku!