Jogja Game Developer Community or better known as GameLan for the 7th time, we will again participate in the annual Global Game Jam 2020 which is scheduled for January 31, 2020 to February 2, 2020. On this occasion, Global GameJam 2020 in Yogyakarta will be presented GameLan X AccelByte, a startup in Yogyakarta involved in the development of the game Borderlands 3.

Of course AccelByte as a company engaged in the gaming industry, with a team of engineers in Yogyakarta, Indonesia, wants to support young developers in Indonesia to develop. But not only that, AccelByte also wants to educate and provide tips on technology that young developers may not know about.
Global GameJam 2020 In Yogyakarta Presented GameLan X AccelByte
Game Jam itself is a collaborative activity to make games in a relatively short time, usually within 48 or 72 hours. This activity is open to the public, anyone with an interest in game development and aged 18 years and over is welcome to join. Participants under 18 years of age are required to be accompanied by a parent or guardian.
Global Game Jam is the largest game jam in the world and takes place simultaneously in various locations throughout the world. In 2019, at least 113 countries and more than 47,000 participants participated and produced more than 9000 games.
Registration for Global GameJam 2020 Participants in Yogyakarta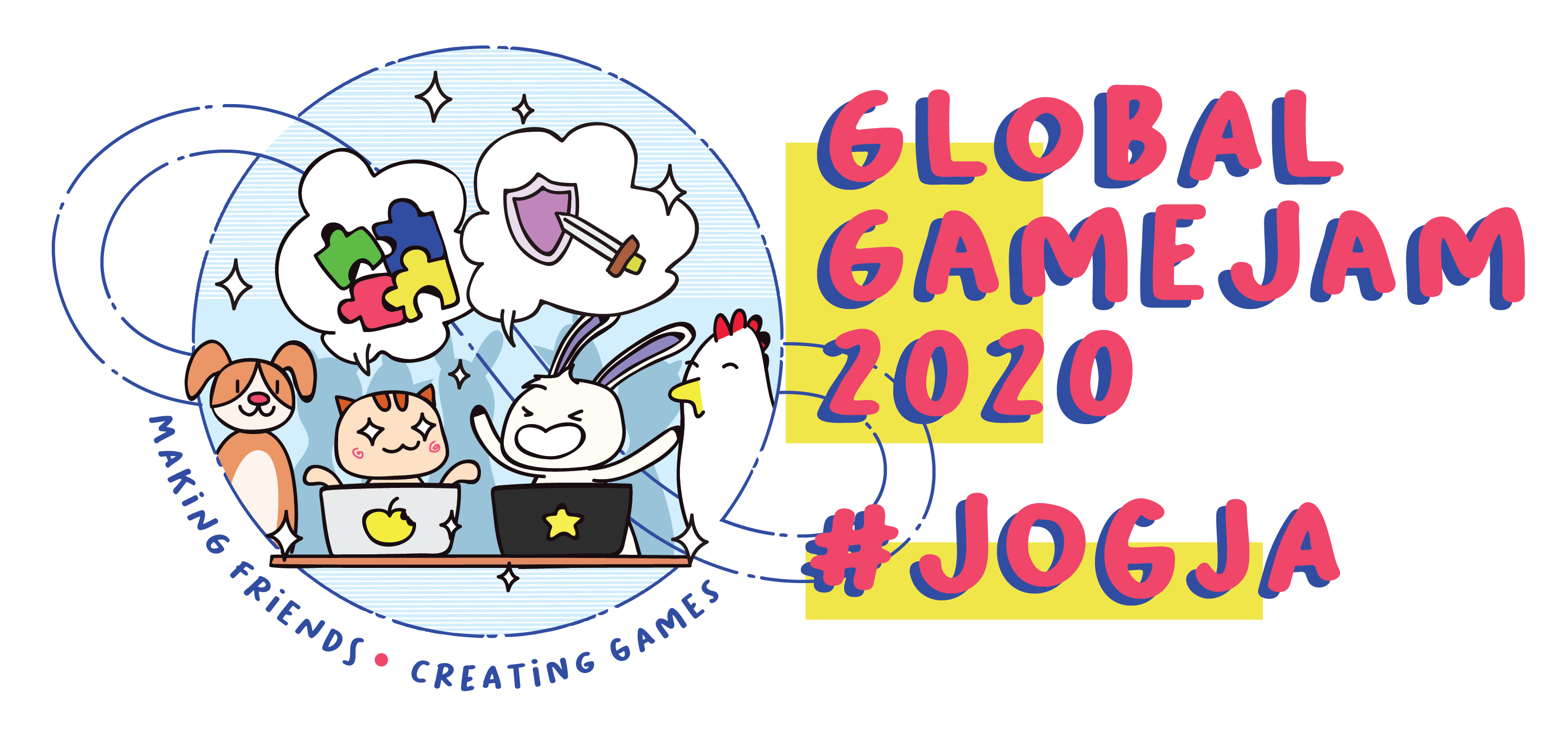 Global Game Jam Jogja 2020 will be located at the office AccelByte, which is located at Sahid J-Walk, Floor 1.Jl. Babarsari no 2, Caturtunggal, Kec. Depok, Sleman Regency, Yogyakarta Special Region. Registration of participants can be done by visiting the following link: http://bit.ly/ggj2020jogja
This game jam activity will be held non-stop from Friday (31 January 2020) afternoon to Sunday (2 February 2020) afternoon, participants will create groups based on game ideas they like and collaborate for 48 hours. Participants are welcome to spend the night at the location and can go home and return to the location the next day.
Cool Works Will Be Presented!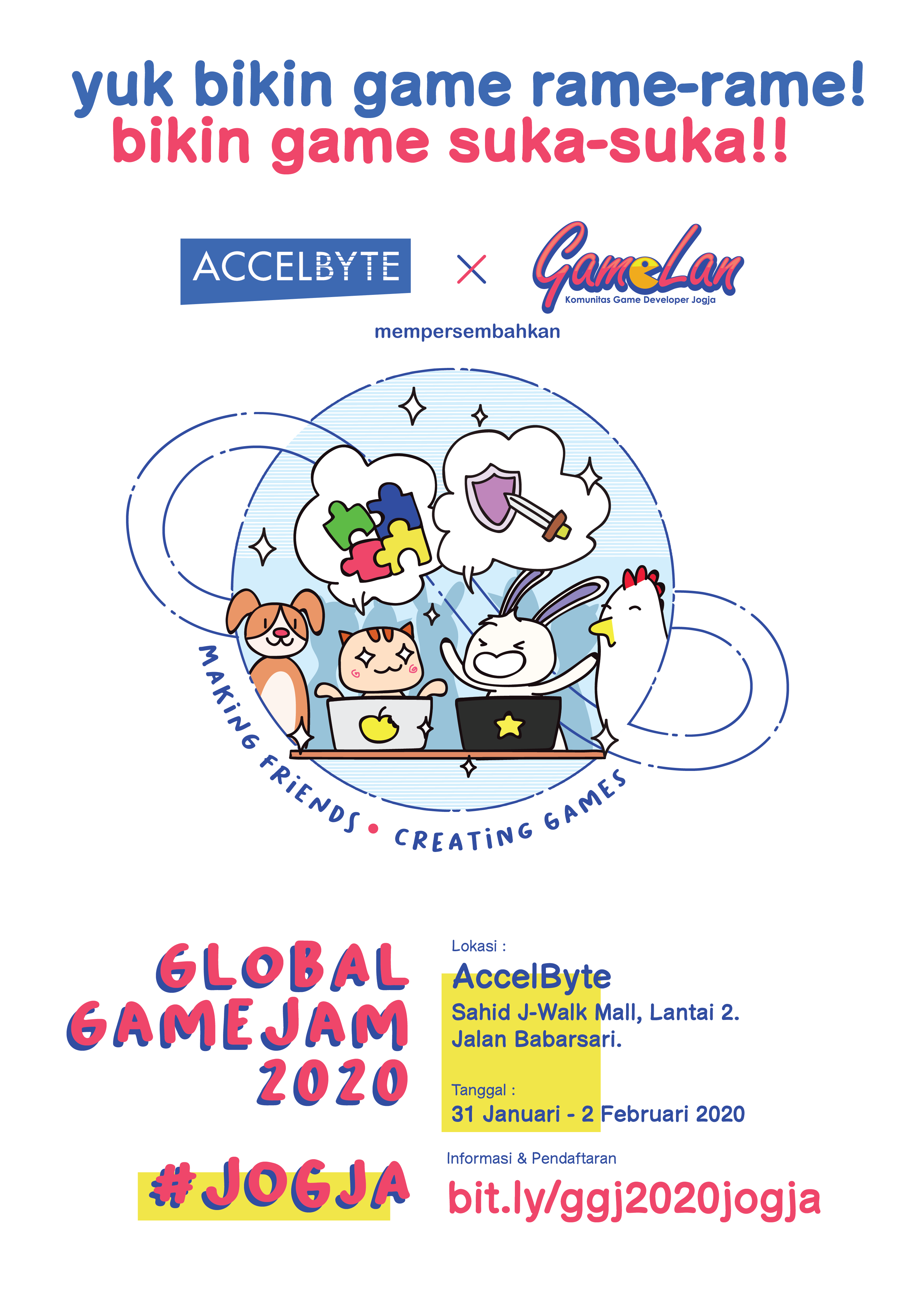 At the end of the event all participating teams will present their work and all the games together source codeit will be uploaded to the globalgamejam.org site so that it can be enjoyed by all netizens in various parts of the world.
"With the holding of Global GameJam 2020, we hope that participants can directly try, experiment, and collaborate to create games that they like. For me, GGJ is a very effective and fun kick-start moment to get acquainted with the world of game development. " explained Mochammad Rizal Saputra as the Head of GameLan – Jogja Game Developer Community.

Also read: Ceo Riot Games has died of cancer
Again, holding Global GameJam 2020 is one way GameLan and AccelByte do to increase the excitement in terms of a career in the gaming industry. If you look at the existing data, currently the gaming industry itself is more profitable than the music and movie combined industries. For anyone who wants to pursue a career in the gaming industry, this industry is very promising.

About GameLan – Jogja Game Developer Community:
GameLan is a game developer community based in Yogyakarta and its surroundings. Founded on May 27, 2011, this community has been actively organizing various activities, one of the annual GameLan activities is the Global Game Jam. Documentation of game jam activities organized by GameLan can be checked via the following youtube link: https://www.youtube.com/playlist?list=PLYIGL1NXhg02GCfIXGZwk0p9KQNFzHpEv