In this Free Fire Battle Royale game, it has its own uniqueness from other Battle Royale games. In this game, it has a feature called Item Loadout. This feature can be used by all Free Fire players. The advantage of the Free Fire Campfire Feature is that it allows you to have the opportunity to survive even longer and get loot items from weapons to other high-level equipment.
You can bring this Item Loadout feature into the game and if you bring this Loadout Item correctly, then your chance to win is also likely to increase, the benefits you will receive if you use this feature are quite a lot.
This Loadout feature is also one of the most unique features in the Battle Royale game. Because players can bring items that can later help them when playing or fighting enemies.
This time, we will discuss one of the Loadout items that Free Fire players often use, whether playing solo or playing with Squad. What item is it?
Get to know more about the Free Fire Campfire Items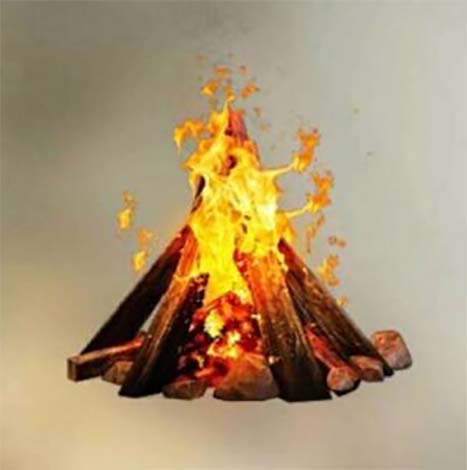 This item is a Campfire. You can get this loadout item by buying it using only 15 Diamonds.
Campfire is one of the Loadout items that has a good function in playing Solo and Squad. When you use this item, you and your teammates will receive EP or commonly known as Energy Points which will increase slowly. This EP can also replenish your reduced HP due to the damage received from the enemies you are fighting.
If you want to use this item, look for shelter from enemy attacks, when you are using this item. With a shelter, you can freely fill in the EP you need (Max EP 200).
How to use the Free Fire Campfire.
Before you want to use this item in battle, first pair this loadout item with the Free Fire Campfire. at the start of the menu.
After you have installed the Free Fire Campfire on the loadout item that you will use, just start the game. If you are already in the game and are in need of an EP, then all you have to do is press the logo under the Medic Kit logo.
If you have pressed it, the Campfire will automatically be installed where you are standing and the loadout item will decrease. Just in case, use this item behind a tree so that you avoid enemy attacks.
Keep standing around the fire until the duration runs out.
If you stand around the campfire, the EP will slowly start to fill up and you can see for yourself that it is above your HP Bar. If you are around this fire long enough, the faster the EP will fill up too.
Advantages.
Can add EP bar which will fill the blood
No need to bother looking for mushrooms or med – kits
The effect is given to all players on the same team
Deficiency.
Cannot be purchased using cash
Does not immediately restore blood so it is not suitable for use near enemies
It can take a long time for the EP bar to fill up with blood
Those are some explanations about the Campfire loadout item for the EP filler, you can also get this item for free through an event that is being held by Free Fire with a Bonfire prize of course.
Greetings, Booyah.