The popularity of Genshin Impact is undeniably something that deserves to be appreciated. How Mihoyo was able to mix Teyvat's world that was both beautiful and full of mystery, an elemental reaction system that was executed very well in party play, and much more.
Therefore, it is no wonder that Genshin Impact is able to win various awards, or at least be nominated for a special game award. Recently, Genshin Impact managed to get an important position in TapTap as the best game of 2020.
Genshin Impact Wins Best Game Of The Year From 2020 TapTap Award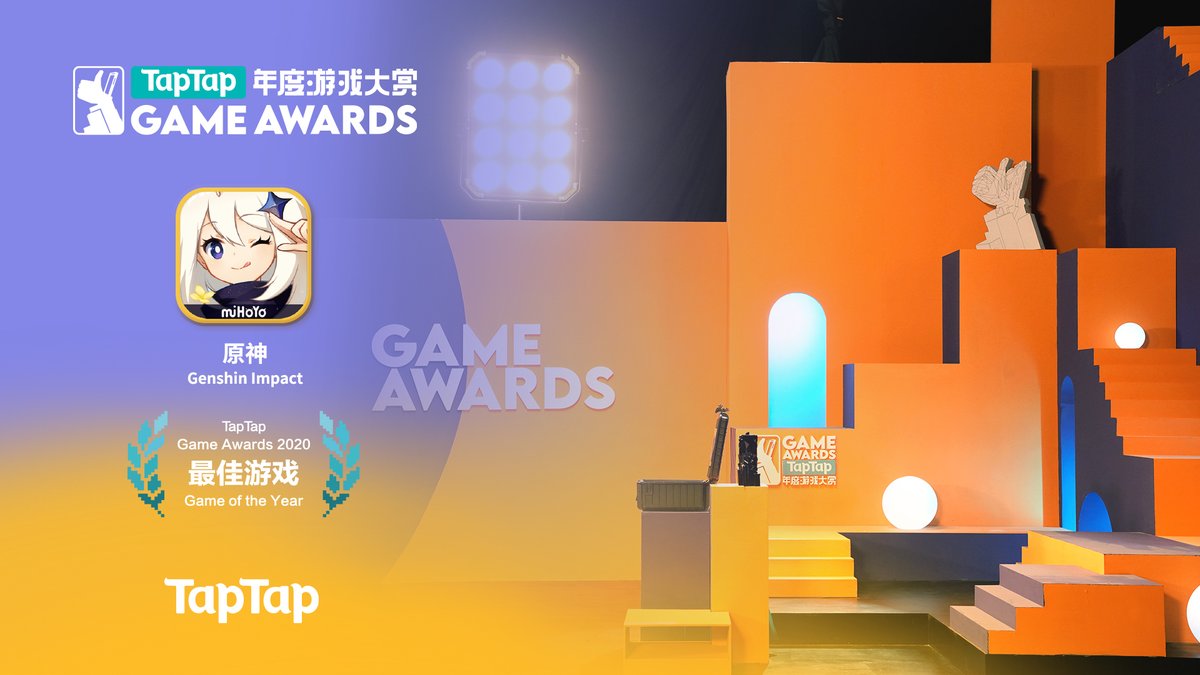 Genshin Impact set such a huge record in 2020 by winning three main categories, including 'The Best Game of 2020' at the Google Play's Awards. Mihoyo's breakthrough game now presents itself to be one of the best games for the mobile version.
And it turns out that the popularity of Genshin Impact hasn't stopped there. Competing with 5 other games consisting of 3 domestic games belonging to China and 3 global games in the 2020 TapTap Awards, Genshin Impact won The Best Game of the Year Awards.
TapTap Awards is an award platform in China that is devoted to mobile games. That said, the TapTap Awards are the Chinese version of Google Play's Awards. The 2020 version of the award will be held on January 28, 2021.
There are 6 categories contested this year, namely Best Game of the Year, Best Gameplay, Best Visual, Best Indie Game, Best Narrative, and Best Music. This award was chosen by 33 professional judges after the nominated games were selected.
? Congratulations to @GenshinImpact for winning Game of the Year at TapTap Game Awards 2020!

Meet the team (Founder, composer & art design) behind this global hit: https://t.co/maRmIAJwvg#GenshinImpact pic.twitter.com/zaq6xavIYJ

– TapTap (@gamesTapTap) January 28, 2021
Apart from Genshin Impact which won Best Game of the Year, other games that received awards from the 2020 TapTap Awards are:
Best Gameplay – Pascal's Wager
Best Visual – Canal Towns
Best Indie Game – FAR: Lone Sails
Best Narrative – Thronebreaker: The Witcher Tales
Besrt Music – OCTOPATH TRAVELER: Champions of the Continent
You can see more clearly about the 2020 TapTap Awards at the following link.
One of the things players look forward to when they hear about this is the free gift or free pull gacha. In the past, when Mihoyo's Genshin Impact managed to enter into 2 categories at once, namely "Best Mobile Game" and "Best Role Playing" at the 2020 Game Awards, players received 800 gems which were distributed periodically for 4 days.
However, it seems that this is not the case when they have won an award from the TapTap Awards. Maybe Mihoyo still distributes prizes but it is specifically for Chinese players or players who install the application via TapTap. However, many players can't wait for this news.
Genshin Impact has entered the version 1.3 update called "All That Glitter", featuring Xiao the Demon Yaksha, who is a new character that can be found in the exclusive banner. In this event Liyue Harbor will hold a Lantern Rite Festival as part of Liyue's old tradition, and Traveler will participate in it.
Stay tuned for the latest information about the world of gaming, especially e-sports games, only on Esportsku!