MPL Indonesia is pro scene Mobile Legends, which has lasted 6 seasons so far. MPL ID Season 6 has also arrived at Week 5 which brings together Geek Fam VS RRQ Hoshi. Finally, after being absent last week, RRQ Lemon is now back to playing in the match between GEEK and RRQ at MPL ID.
RRQ won this match with a final score of 2-1. With a surprise that was given by GEEK and successfully stole points at match number 1. Although, in the end RRQ managed to equalize and won.
On match 3rd, GEEK relies on META Diggie again feeder which they had previously used on match 2nd. GEEK successfully put RRQ under pressure for quite a long time on match 2nd. Of course, this will increase GEEK's confidence to return to using META Diggie mobile legends feeder.
However, this success was achieved by GEEK not because of the presence of META Diggie feeder. But precisely because of the movement and game play a pro player from Geek Fam. Therefore, here he is play maker Geek Fam at MPL ID Season 6 Week 5!
GEEK Freeza
https://www.youtube.com/watch?v=sJXXIQXScSY
Pro player this one shows an outstanding performance especially in MPL ID Season 6 Week 5.
GEEK Freeza itself takes on the task as support for Geek Fam. Before facing RRQ Hoshi, GEEK Freeza used Chang'e several times. No half-hearted, GEEK Freeza tends to be damage dealer who succeeded in inconveniencing the opposing team.
Initially, Chang'e was an assumption of the success of GEEK Freeza as support. As it turns out, the assumptions about heroes are just conjectures. Because through the competition between GEEK VS RRQ, GEEK Freeza is a figure play maker for the Geek Fam team.
Play maker mobile legends itself is a player from a team who leads the attack or rotation movement of one lane towards lane other.
Play Maker
The existence of GEEK Freeza is very pronounced in comparison match 2nd and 3rd against RRQ Hoshi.
On match 2nd, Luo Yi GEEK Freeza several times created a brilliant strategy. Several times creating success ambush, has put RRQ under pressure from Geek Fam for quite a long time.
GEEK Freeza even succeeded in making RRQ Lemon tar-pick off in area bot lane from RRQ Hoshi. Although RRQ finally succeeded in turning things around, the figure of GEEK Freeza stole the attention of RRQ.
Proven, moment match In the 3rd place, RRQ directly suppressed GEEK from the start of the match. In fact, GEEK uses META Diggie feeder as in match 2nd. Diggie GEEK Joker has also returned to carry out his duties that disturbed Hayabusa RRQ Albertt since the start of the match.
But on the other hand, RRQ VYN and LJ work together to hunt down GEEK Freeza. Even RRQ VYN and LJ left RRQ Albertt in the area junglehimself with Diggie GEEK Joker.
RRQ VYN & RRQ LJ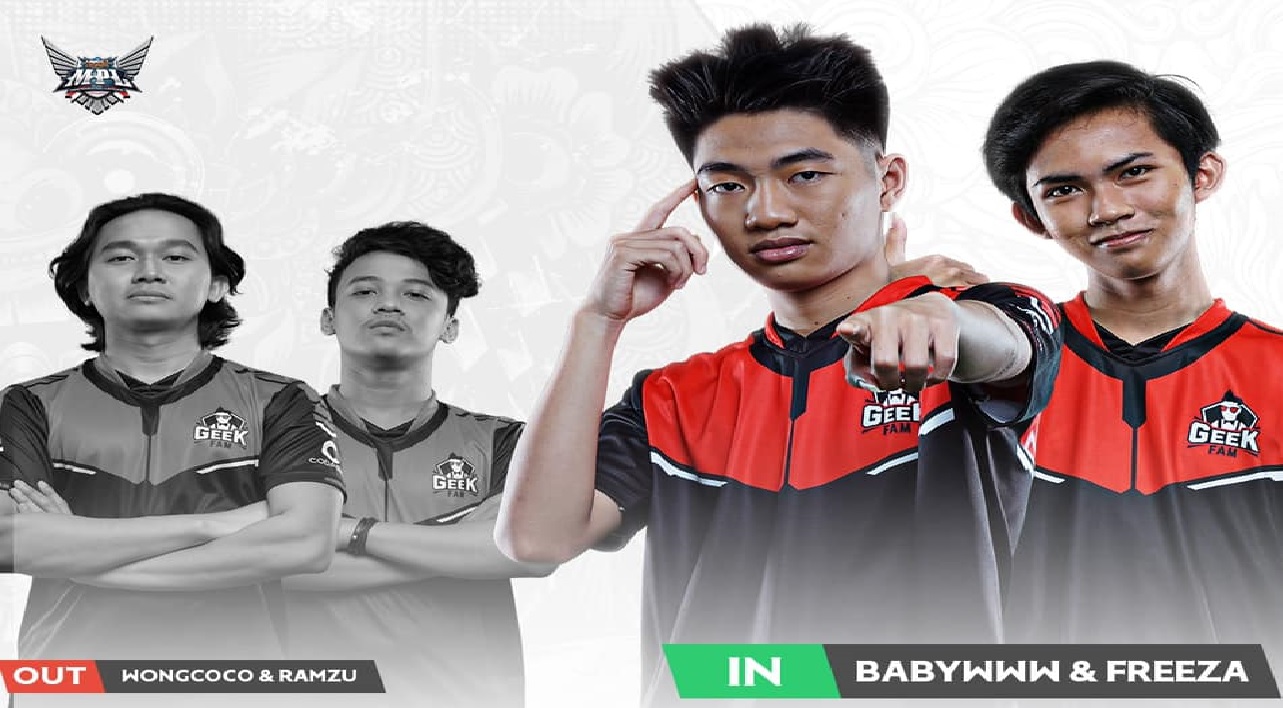 The two RRQ members seem to be aware of the contribution that GEEK Freeza has in its hands.
No half-hearted, GEEK Freeza is being hunted continuously by RRQ VYN and RRQ LJ. In fact, the GEEK Freeza was successful-pick off on phase early game in area outer turret mid lane from Geek Fam himself.
Evidently, META Diggie feeder from GEEK can not run properly as in match 2nd. Finally, RRQ won the match with a final score of 2-1. Even so, the figure of GEEK Freeza as play maker for Geek Fam very interesting.
Because even RRQ Hoshi, needs 2 match to recognize the role of GEEK Freeza in the scheme game play owned by Geek Fam. That's what he is play maker from Geek Fam at MPL ID Season 6 Week 5.