And now you can see what's the surfboard fuji in Free Fire elite pass season 33 pre order looks like. this can be one of the most interesting item that you can get in the game. This is only one of the other item that you can get from the Free Fire elite pass pre order.
Free Fire is a really popular battle royale mobile game with millions of active players worldwide. Garena as the developer of the game, will keep on updating the game. Which is why, Free Fire is always getting better and better every time. And the features in the game is also really useful for you to know. Because in this game, you can purchase many things for you to win the game.
Fuji Surfboard in Free Fire Elite Pass Season 33 Pre Order!
In this game, there's an elite pass feature that will give you much more advantage than other players who doesn't have the elite pass. By purchasing an elite pass, you are practically an elite member in the game. And as an elite member, you will have more access to better items in the game. You can also get many more rewards that you can claim right away after you purchase the pass.
In this recent Kulgar video, you can finally see what is the fuji surfboard in Free Fire looks like. This surfboard is one of the item that you can get from the recent elite pass season 33 pre order. And this surfboard skin is one of the coolest surfboard skin that you can have in the game now.
Kulgar even says that this skin comes from the sharinggan eye from the Naruto Anime. It is obvious when you see underneath the skin. Because underneath the skin, you can see that there is a pattern that looks exactly like the sharinggan eye. Which is why, don't forget to pre order the elite pass in order to get this skin in the game instantly.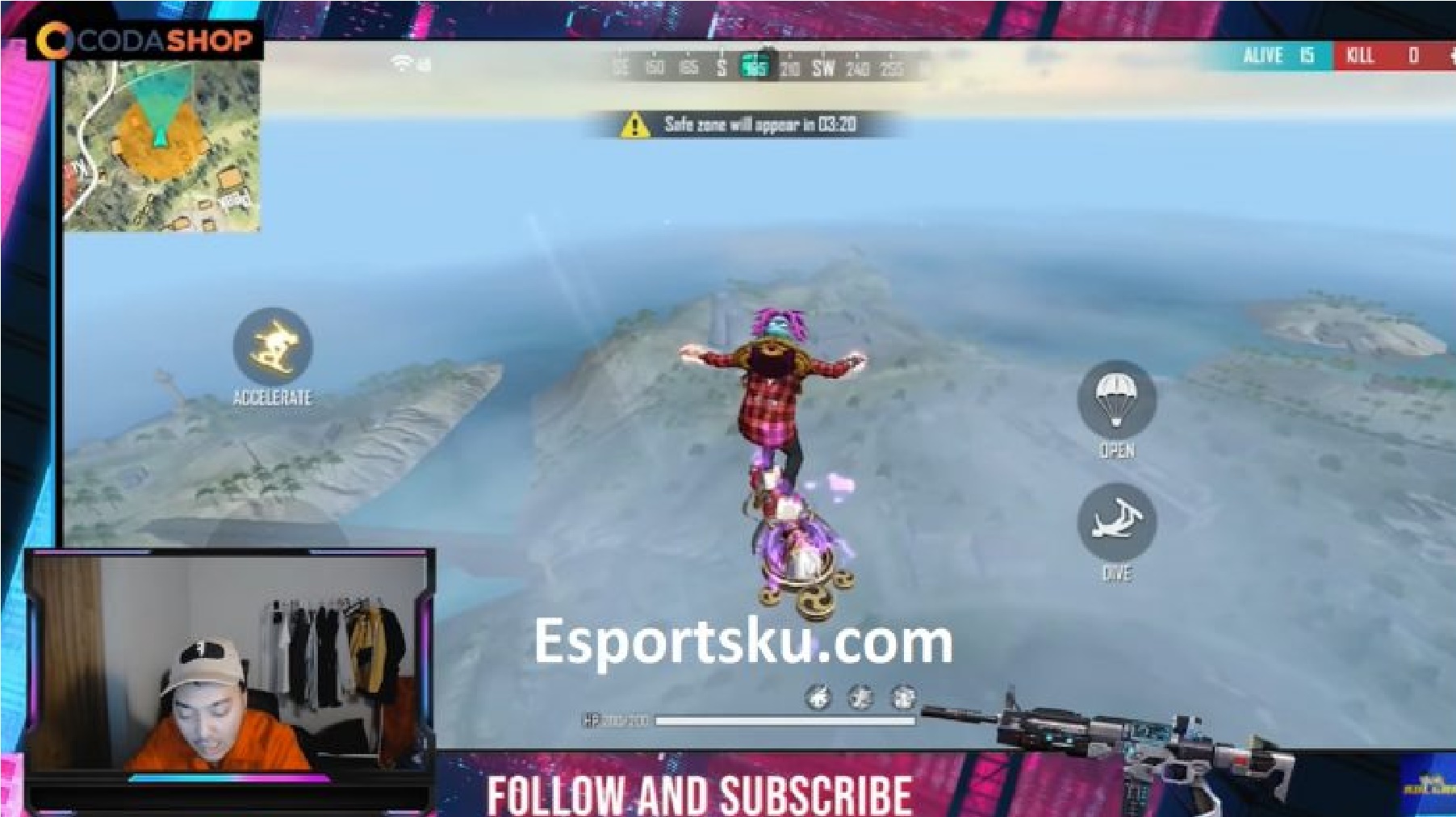 Not only that, there's also a mask motives on top of the surfboard. It is not clear what is this mask symbolizes in the skin. You can say that this surfboard shaped like a huge key. Or it can also be a huge sword. This surfboard skin will create a really cool purple smoke as you land in the game. So be sure to have one by getting it from the elite pass pre order right now.
And that's some information about the fuji surfboard in Free Fire elite pass season 33 pre order that you need to know. Be sure to follow esportsku on Instagram for more tips to come!