For those of you who are confused, now there is an explanation for the latest Free Fire Time Tunnel Event. Of course this will be one of the important and very good things, so that you don't have difficulty completing the mission of the event. Indeed, this is the newest event in this game, because soon the Free Fire game will have its 3rd anniversary.
The prizes given from every event in this game are indeed good and very interesting. So all of you will definitely never get bored, when completing the mission of these interesting events. Moreover, in the future there will also be more cool events, so that the players will not feel bored while playing this game too.
Updates and events have indeed become one of the most awaited things, especially when yesterday there was Maintenance on August 12, 2020. During the maintenance we can also know, that now the Free Fire game will present a big event and other new updates. Are you curious about the time tunnel event? Listen directly to the article below.
Explanation of the Free Fire Time Tunnel Event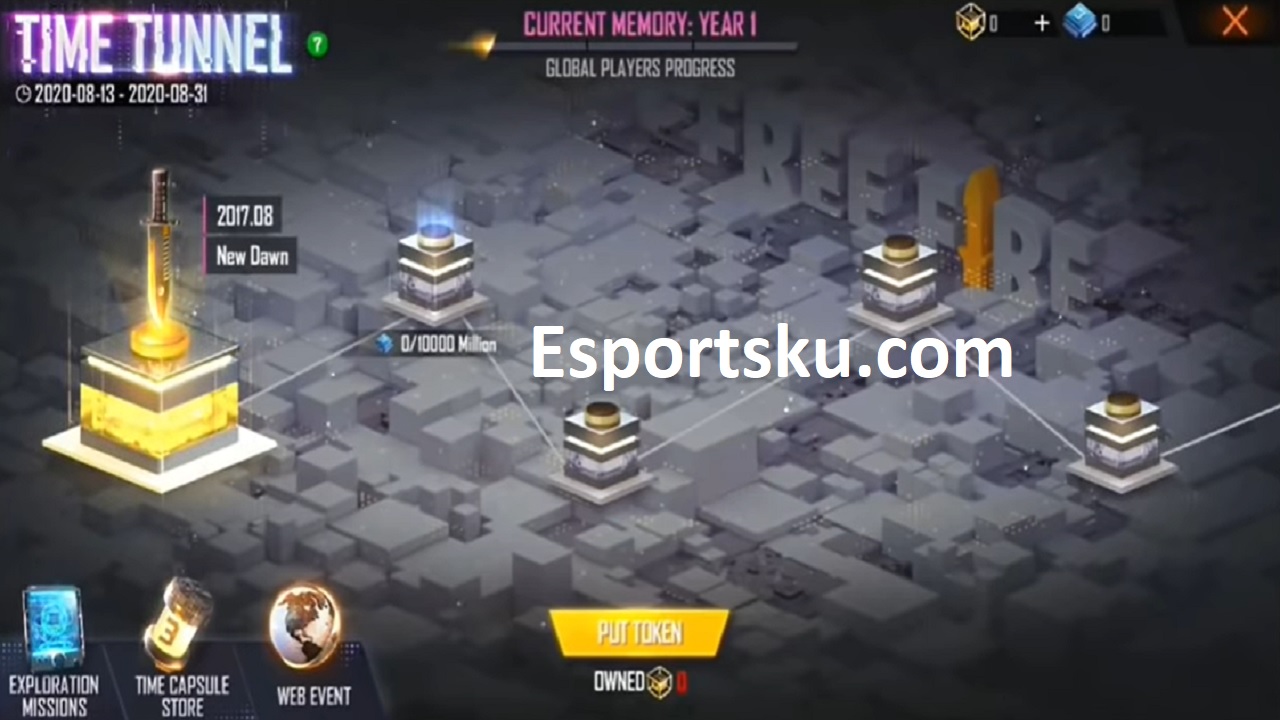 Time Tunnel is one of the events being presented on August 13, 2020 now, this is one of the player scale events that has reached international. So all players in this Free Fire game, have to finish whatever is presented at the event so that later they can get other cool prizes too.
In this event too, there are 3 options that we can also choose later. There are Web Events, Exploration and Time Capsule. The web event is not yet known, maybe there will be another cool event present at that choice. Of course this is one of the events that we should not miss, because there are many other cool prizes too.
Get Cool Gifts Immediately!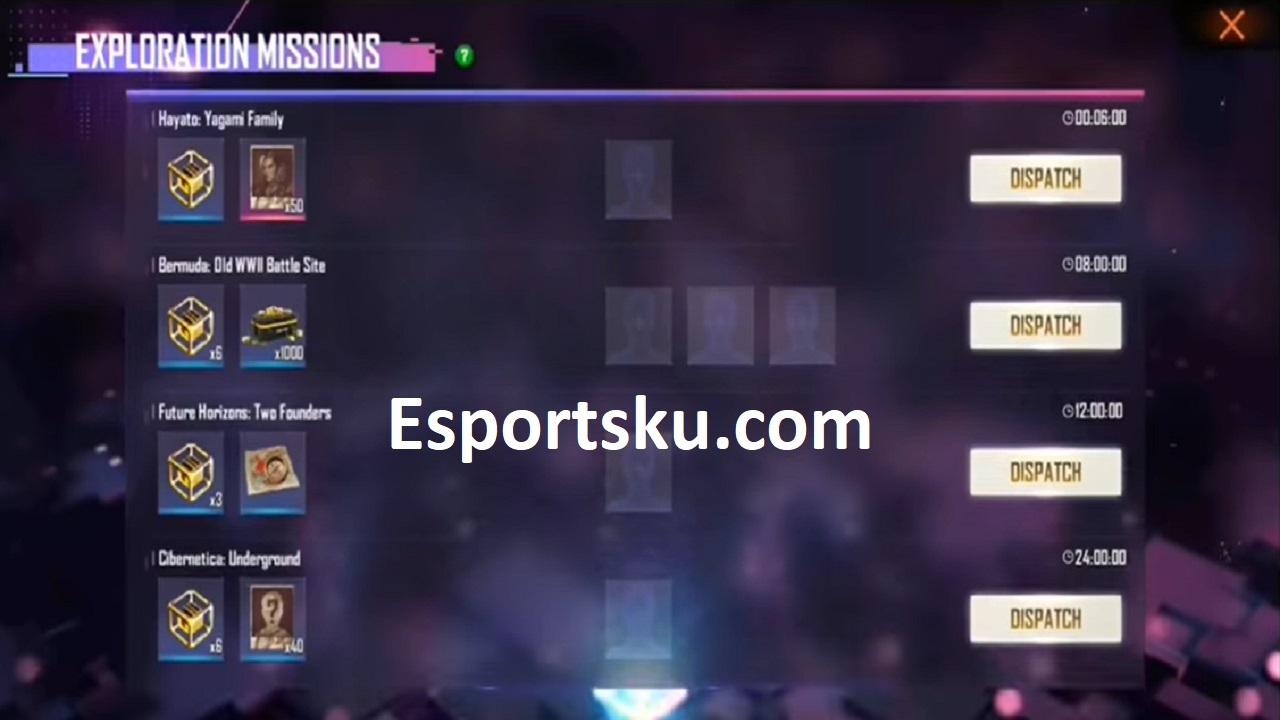 For those in the Exploration option, we must know that there are several missions that must be completed. You could say we will later have one or three characters take a trip to the Bermuda Map which is about to change. The time it takes in this case varies, so we really have to be patient with it.
The gifts obtained from this Exploration are indeed quite good and can earn us more prizes. The Time Tokens obtained from this mission too, are indeed quite interesting for us to use. So you can say that it has the same similarities as the Blue Chip Token, which will be used when we are going to do the Spin later.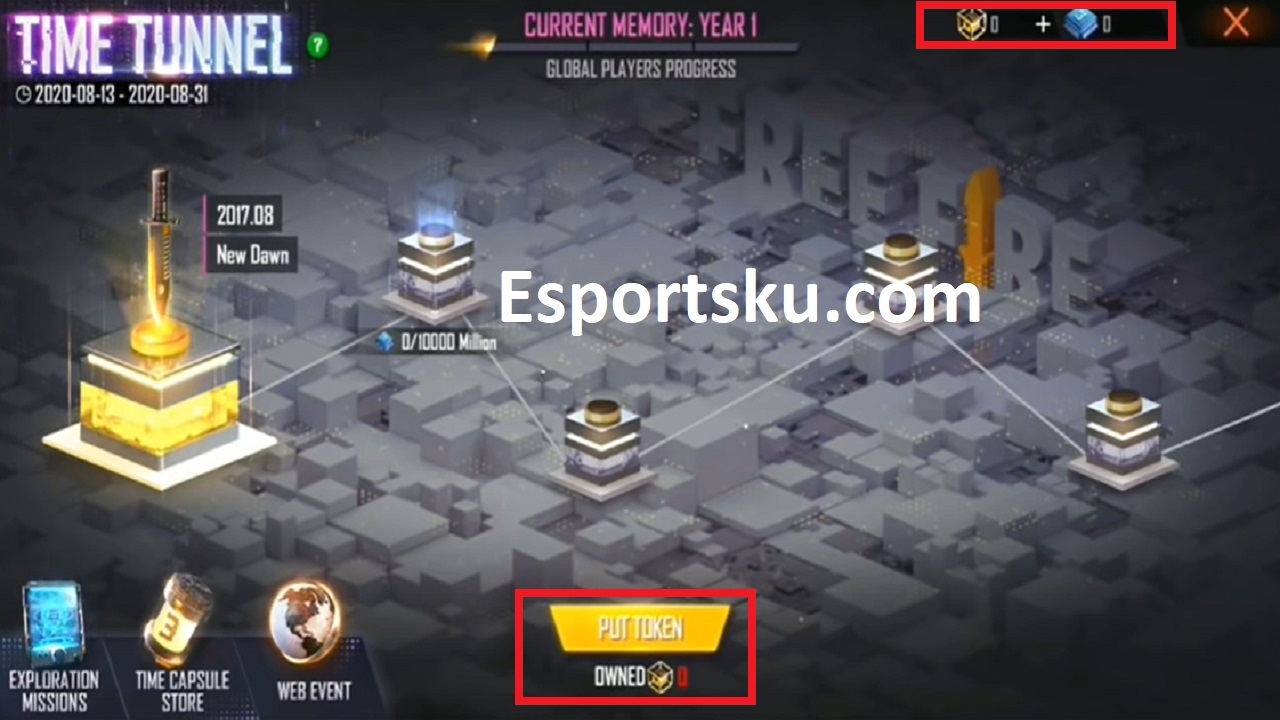 But some say that this is not only used for spin. Maybe we can immediately exchange it for a bundle or other cool gifts. As for the Blue Chip Token itself, we can use it while in the Time Capsule Menu. In the menu, we can only use Blue Chip Tokens, to do Gacha and get one of the Bundle prizes in this event.
Later, if you are in a Time Capsule, you have to do Gacha according to the total token price needed. For example, Gacha 1 Token, yes, you can only get 1 prize, but if you choose 10 Tokens you can get 10 different prizes. In this menu, we can find the latest Psycho Maniac Girl Bundle.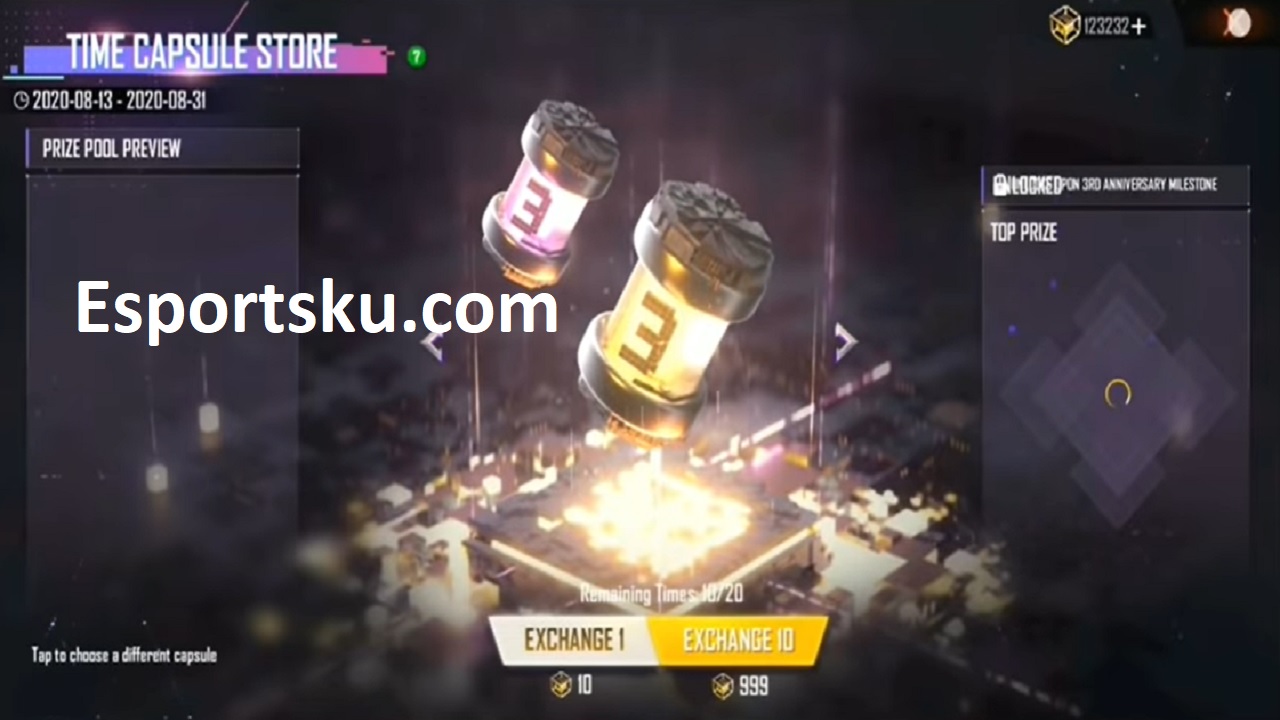 If you don't have the right Blue Chip Token in this case, take it easy because we can change the Time Token into a Blue Chip Token. It only takes 10 Tokens for time, we can get 1 Blue Chip Token which is used in the Time Capsule menu.
This big event in the Free Fire game is indeed one of the things that is quite important for us to follow. Because in this event it can make us even more interested in playing this Free Fire game. Of course all of these things, will benefit the players. So don't miss the latest event that is being presented right now.
---
Oh yes, all of you too, don't forget to Follow Us on my Esports Instagram. So that you know the updates – updates to the Free Fire game and others.