The Tournament hosted by Free Fire can be said to be enormous. Many professional teams who participate in the tournament play Free Fire, participate to test the abilities of the players.
Free Fire World Series is one of the big Free Fire tournament events. Because, at the 2019 Free Fire World Series, more than 2 million viewers watched the live. This makes Free Fire even better known.
Apart from Indonesia, there are still 15 other countries participating in this tournament. You could say this is a large regional tournament. It could be that the teams will fight against enemies from outside the country, to compete internationally.
Read Also
Leaked Top Up Bonus FF 110% Peak Day Cobra Free Fire
The Sverr and Snowelle Free Fire Character Banner, Will Be Released Soon?
Here we will discuss about Free Fire World Series 2021 Coming Back, you should know. With the return of the Free Fire World Series, it will certainly be even busier and hopefully even more lively than last year.
Free Fire World Series 2021 is back!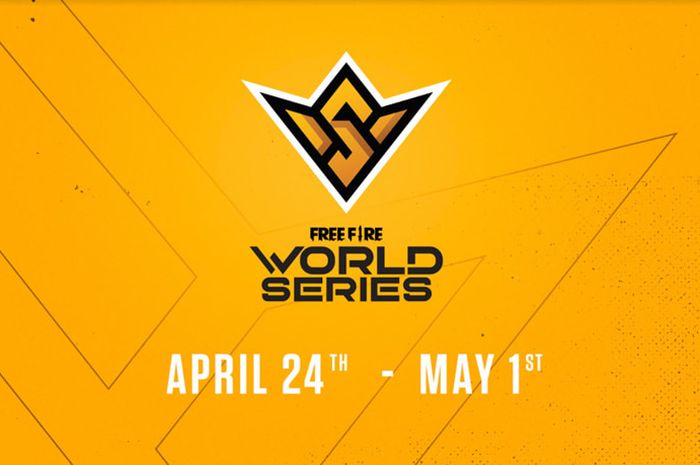 You can see the logo above, Free Fire World Series 2021 this time has a yellow triangle impact. Surely there will be many teams participating in this tournament, and it will make the game even more lively.
Free Fire World Series or commonly called FFWS, will start the play-off round at the end of April. After that, it will be finished in early May. Details about this tournament will certainly be discussed in more detail in the upcoming April.
Regions or countries that can compete in Free Fire Worild. Seriously, you can see below. Below is a list of countries that can participate in the tournament:
Indonesia
Thailand
Malaysia
Philippines
Cambodia
Vietnamese
Taipei
Bangladesh
India
Pakistan
Russia
Brazil
Argentina
Colombia
European Union
So in total there are 15 countries, which can participate in the Free Fire Worlds Series. With the players who come from abroad. The game this time will definitely be more festive than before.
That's