Of course, Free Fire players already understand about diamonds. Usually players buy using google play cards or other paid methods. Lots of choices to buy diamonds from the official place provided by Garena. But on some social media and OLShop, there are those offering illegal diamonds. Here we will explain what is illegal Diamond Free Fire.
As the name implies, illegal is wrong. You have broken the rules that Garena and Free Fire have. Not even just a small rule because you guys are doing something illegal. Can even be imprisoned, not only ban accounts.
Because it is very dangerous, of course you must avoid it completely. Don't even think about using or buying illegal diamond services because the worst thing is that you will probably be taken to legal channels.
Here we will discuss about Free Fire illegal diamonds. Of course you can't buy it carelessly and don't try it because it's very dangerous because it's illegal. Your account can get banned and the device may get banned too.
DANGEROUS FREE FIRE ILLEGAL DIAMOND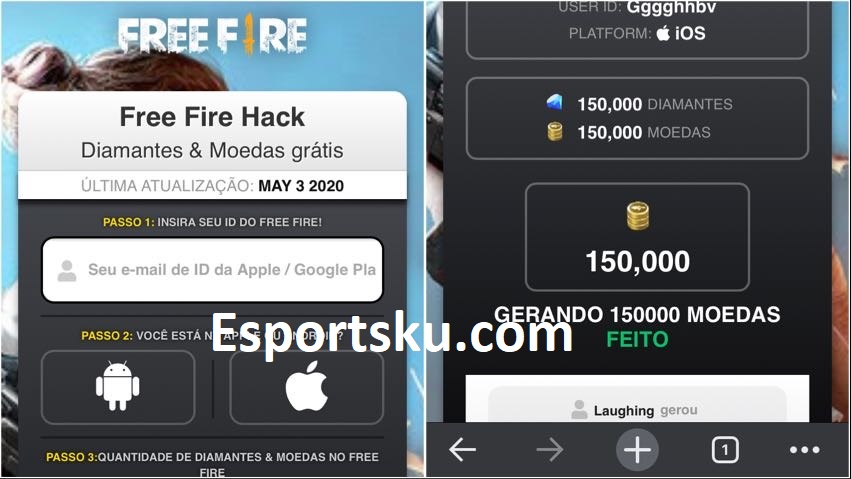 Often you see for sure on social media or OL Shop which gives very tempting rates for purchasing diamonds. Who doesn't want with just one hundred thousand rupiah you can get thousands of diamonds! Of course this does not make sense because the official price is not that cheap.
This is very dangerous because you have violated the rules of Free Fire and Garena. From Garena themselves, they have indeed banned illegal transactions in buying and selling Free Fire diamonds. All transactions must come from official places and official vendors from Garena. If you keep pushing, your account can be banned.
Illegal Diamond Sources
For diamonds that are sold by these naughty sellers, they are actually real diamonds. Their diamond is also a gift or purchase system from the original vendor. The problem is where did this illegal diamond come from? Below we will explain.
So what is illegal is not the diamonds, but the selling method. There are several things that make it illegal, one of the biggest examples is the seller using a card system. They steal other people's credit cards to buy the diamonds you ordered. This is of course illegal because you are in trouble before the law.
So you guys are roughly buying stolen goods. Garena also certainly loses because if someone has their CC stolen to buy diamonds, they have the right to withdraw their money through the bank. This made Garena lose money from buying diamonds but still had to pay fees. Therefore you don't just steal from one person, but two parties at once.
It is very dangerous to use illegal diamond transactions because you can be banned by an account or even a device. For the sellers, it can be more dangerous because they can be dragged to court and charged with multiple clauses. Article fraud, theft, illegal transactions, and others are small examples of this case.
Also read:
That is information about Free Fire illegal diamonds. Don't ever try this illegal diamond transaction. Always be careful not to get entangled and buy diamonds from official places only, not from fake places.
Also follow our social media on Instagram.