Currently there is a Leak of Free Fire's Latest Gift Shop Discount Event, where we will be able to send gifts cheaper than usual to friends who want you to share cool items in this game. Of course with this there are many benefits that you can receive, if you know all of these things and try to be prepared with all this information.
Because there are still many new updates, which are included in the Leaked category or are already ready to be released too. But if those who are currently present, then we can know for example the Latest FFCS Event on Free Fire. Later this will come soon, because we all know the date has been determined by Garena.
But for those who are still leaking, usually this will be different and the event time is not always on target. Even so, now there are other events that can be found later. Listen to this explanation directly, in the article below now.
Leaked Free Fire Gift Shop Discount Event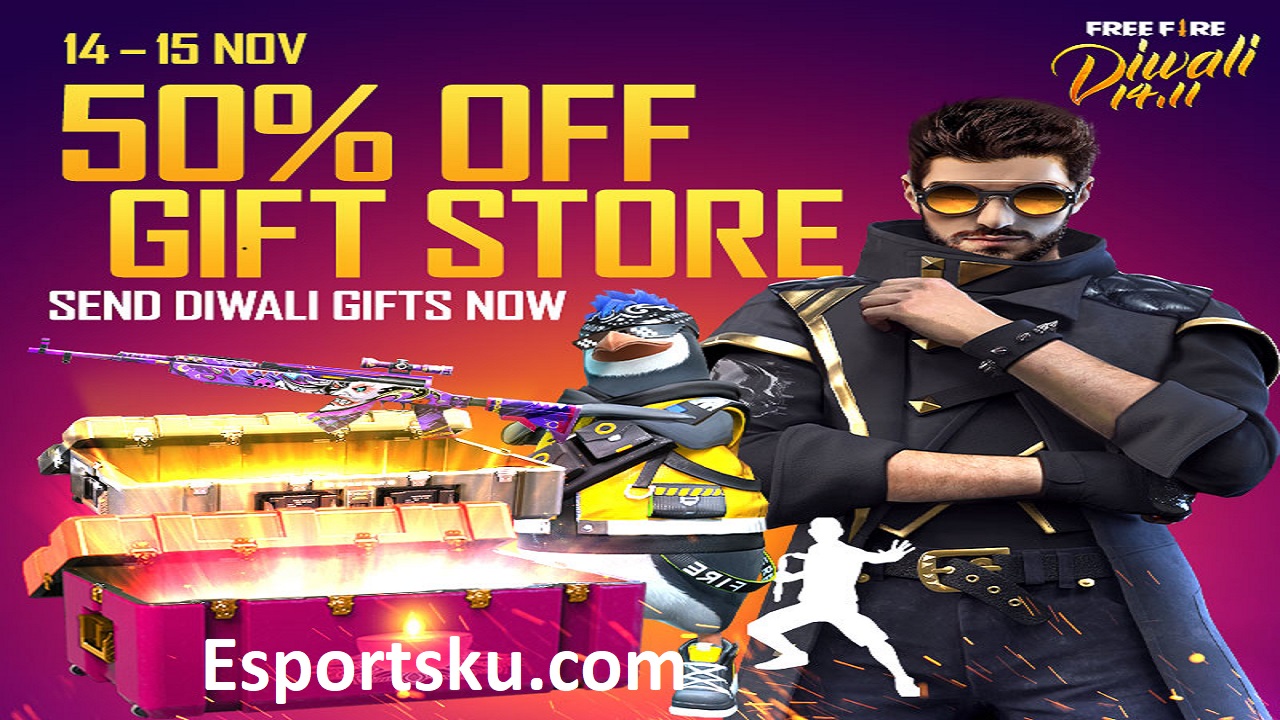 So what is present on this external server is a Discount Event, but what is unique is only in Gift items to friends. Of course this will indeed be a unique event, because we need to be able to share with friends who really want the item they want. That way if this is present on the Indonesian server, then don't miss it.
So if we also know yesterday, there is information on the Free Fire Gift Shop Item Price Raised. But that is only for the external server, for Indonesia it is still a fixed price. Only if, for example, a large discount in the Gift section is presented, then you can guess that we won't have a lot of prizes that can be given to friends.
Giving Friends for Discounts!
Because the discount given is up to 50%, now if this external server is still included in the Free Fire Diwali Event. That's why the Indonesian server must have a different event name, because it looks pretty clear in the future. Maybe in December or next year we can experience an event like this.
So just be patient and play first at the events that are currently present, that way you will have a big advantage if you try something like this. Because these events will certainly make you even better with a variety of prizes which of course can be obtained by all of you later too.
Don't ignore this leaked information, maybe you also want to know how to get cheap DJ Alok emotes that are currently available. Because there are still many new things in the Free Fire game, all of that you need to pay close attention to. Maybe later there are some hidden events that you can try and feel in the future.
You can also read the Item Installment Event on Free Fire which was once present, but not for now. Indeed, all of that may appear again, just for certainty it is still lacking. So instead of waiting for events that are not necessarily present, we can complete missions that are currently present at current events.
---
Oh yes, all of you too, don't forget to Follow Us on my Esports Instagram. So that you know the updates – updates to the Free Fire game and others.