Now there is a Free Fire (FF) Collaboration Skin Bundle Leaked with One Punch Man, this is one piece of information that can make players like and interested in having one of these leaked things. Especially in the latest Event section which will be present next, there are still a lot of things that we need to discuss about the update of the Free Fire (FF) collaboration with the new One Punch Man right now.
There is a lot of new information right now and all of these things are quite interesting for us to try to feel. Especially when we are participating in the Jigsaw Skin Bat Chrono Event, there must be several missions that you must complete. If you follow all of this, you will get lots of attractive prizes to try out.
Especially on the new information now, where you will find out that all of that is quite interesting. Check out the explanation directly, in the article below.
Leaks Skin Free Fire (FF) Collaboration Bundle with One Punch Man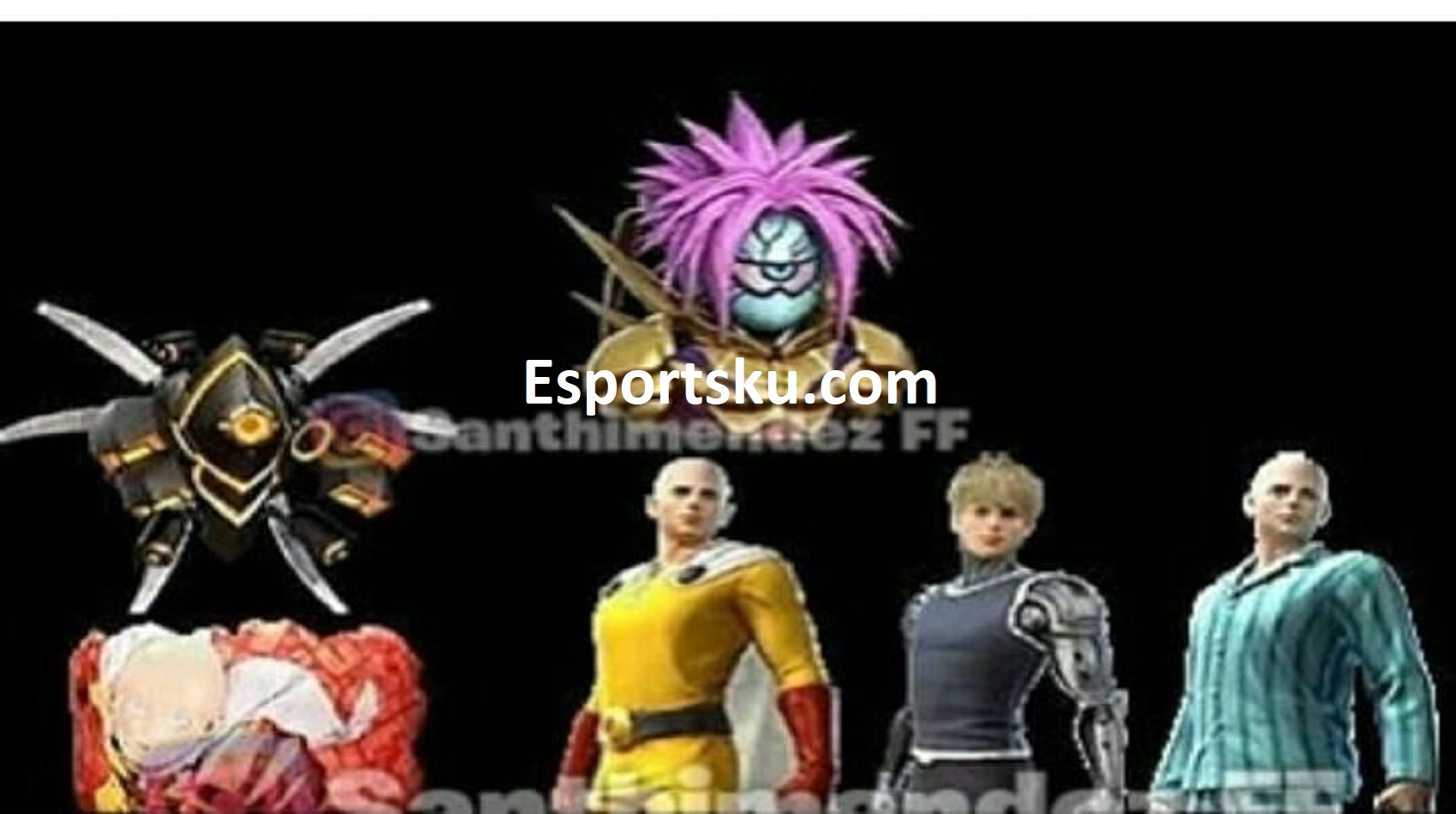 In this new information, we can see for ourselves, if later there will be several bundles with the One Punch Man theme. Yup, of course something like this is quite useful, and you won't want to ignore information about the latest Bundle. Because the appearance is given right now, it's pretty good to explain the update later too.
We know that the Free Fire game event is indeed pretty good and can make you big profits. Especially from the leaks about the Free Fire Collaboration with One Punch Man, all of these things were finally answered seriously and are ready to attend later. However, it has not been reported that the skin update for the Free Fire (FF) collaboration with One Punch Man will be on what date and when it will happen.
For leaks from now on, if the Collaboration Free Fire (FF) bundle with One Punch Man is present, it is a great choice. Where you will get a Bundle of Saitama Hero, Genos the destroyer and Saitama wearing his favorite Piayam. Not only in the bundle, it turns out that the Collaboration Skin Free Fire (FF) section with other One Punch Man is also presented quite special.
Where can we see that in the section of the Gloo Wall, there is a face of Saitama hitting the enemy. If you know how to use the Gloo Wall Free Fire, then the power of these items will not be defeated either. Besides that, there are also skins in the Backpack section later, where in the first part, it's Jetpack Jenos.
Then in this second part we can see that later there is Skin Backpack Lord Boros which is Saitama's strongest opponent at his time. All of this latest information will be useful for us to see, but if you are interested in the next update, then just get ready and of course you shouldn't try events like this again later.
The presence of many new things in the Free Fire game is one of the best things for us to try to feel right now. That's why you also shouldn't forget, if leaks like this are pretty good and can give an interesting impression later.
Especially at that time, Free Fire's Latest Vector Weapon, it was clear and definitely gave a very chaotic impression. Of course, all the new information now, will provide great benefits and you really shouldn't miss all of these things which can be said to be quite profitable.
---
Oh yes, all of you too, don't forget to Follow Us on my Esports Instagram. So that you know the updates – updates to the Free Fire game and others.