For now, there is information on the Free Fire (FF) 3rd Anniversary Event Date Calendar, this is one of the things we should know. Because usually Garena will always provide new information, which has something to do with this event. One of these things is the calendar and event plans that will be present in the future too.
Free Fire players must know about this, because later you will have no trouble knowing what events are present. Especially for now we have an Anniversary Event, so of course there are many interesting things that we can get from this mission event. All the gifts that are present will provide lots of cool surprises, for us to get all of them.
Especially from each of these events, this calendar explains what will be present in the upcoming event Mission. So this is arguably easier for players to be able to find out what interesting things will be coming later. Just look at the article below.
Free Fire 3rd Anniversary Event Calendar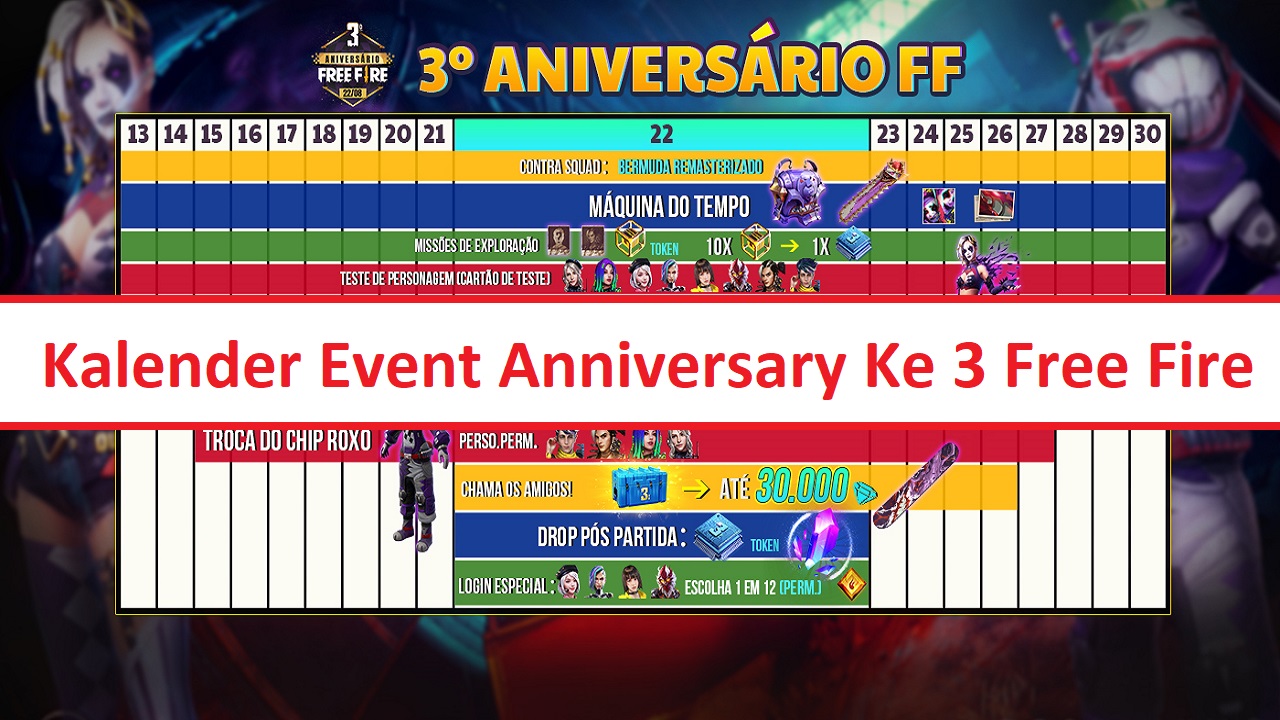 So for the emergence of this latest event, Garena has sent a calendar of the event to its players. Of course, from things like this, we can see a lot of interesting things that will be here to try too later. Of course, all these cool prizes and events can make the Free Fire game players even happier later.
Because from this event, the prizes that can be distributed are quite good. Not only that, you can see what prizes will be present at this event. So that way you will definitely not get bored easily, completing all the new and interesting events that are in the current Event Calendar.
Free Fire (FF) 3rd Anniversary Event Dates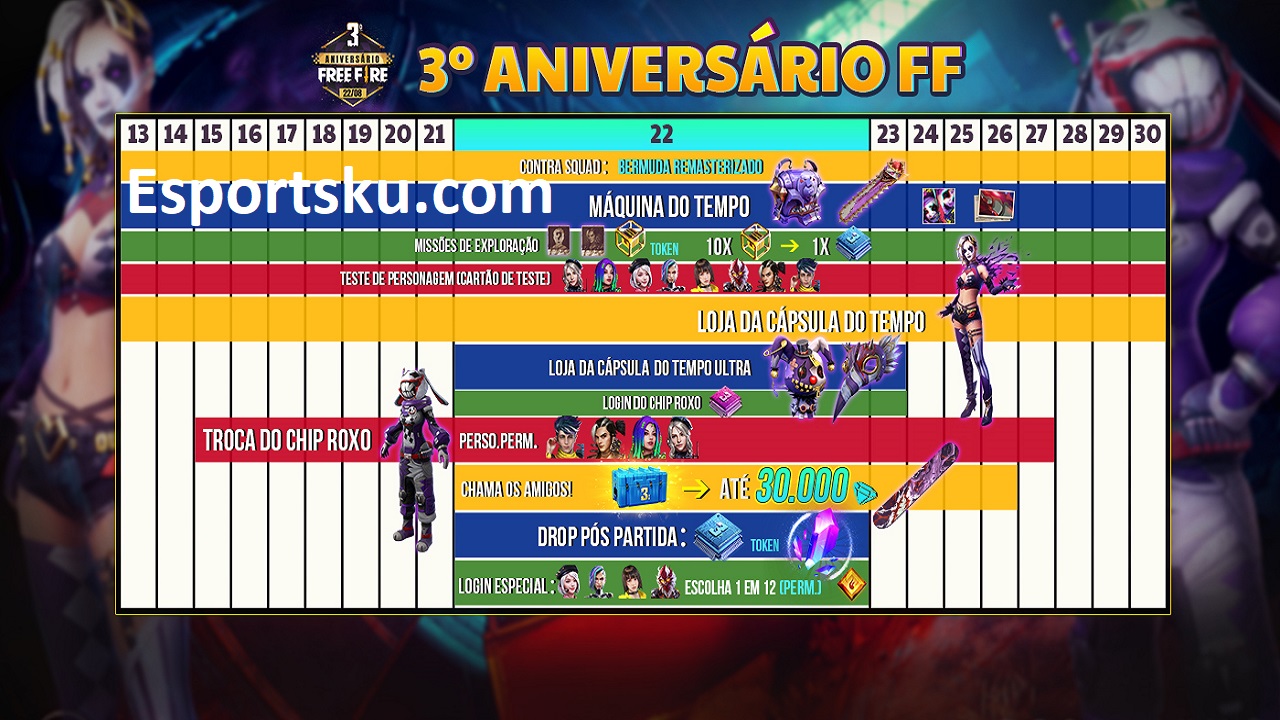 In this Anniversary Calendar, we can see that there are some interesting prizes that will be coming later. This calendar shows the date 13 to 30 August 2020, so you could say the event will be present from that date. Garena will continue to make this event lively, so that the players won't get bored with the Free Fire game.
The prizes that we can get from this event are Free Characters, Joker Surfboard Skins, Death Boxes and the Latest Bundles. All the prizes that were present were of course good enough for us to get, especially later in that event we all had the Free Magic Fragment. Now this is the most important thing, and we shouldn't miss it later.
Of course an event like this will make the player not bored playing the Free Fire game. But you all have to be able to complete things like this, because the prizes given only last one day in the game. Especially if for example the prize in the form of a Magic Fragment, of course it will only last one day in the Free Fire game.
This Anniversary event will take place from August 13 to 30, so don't miss the event.
Every new thing that is interesting in this Free Fire game, will definitely be present in the form of the event calendar. If for example a big event, surely we are presented in the form of a calendar. So that the players know what will appear, during the event period.
That's all about the date of the Free Fire 3rd Anniversary event that FF players should know, Thank you and Regards, Booyah.
---
Oh yes, all of you too, don't forget to Follow Us on my Esports Instagram. So that you know the updates – updates to the Free Fire game and others.