Free Fire never stops to satisfy the players who are loyal to this game, recently there has been a new event which has been running from September 22nd. This latest event has come with the name Event Blood Revenge FF. The period of time for this event will take place from September 22 to September 29 2019. You can get Dart Free Fire Tokens and FF katana tokens.
For this event, it's still the same as the previous Blood Revenge FF Event. There are several prizes that are interesting enough for you to get in a fairly easy way, you only need to collect Dart Free Fire Redeem Tokens.
Also Read: Skin Eagle Squad Mobile Legends
At this Blood Revenge event, you will need a Redeem token which can later be used to exchange these prizes. One of the prizes in this event is a weapon skin.
Blood Revenge Free Fire event.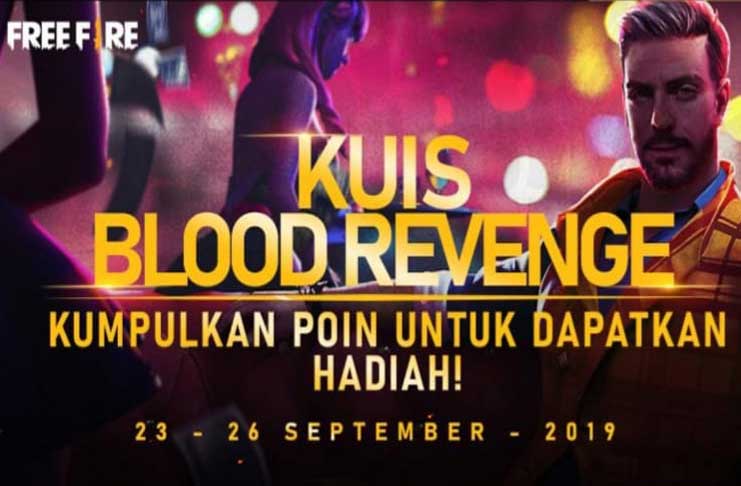 At this event, you will be asked to collect 2 types of token redeem, namely Katana Tokens and Dart Tokens. You can do this token collection period from September 22 yesterday, the deadline is only temporary, which is until September 29 which will come. To complete this event, you need to log into the game and play in Ranked Mode.
Also Read: AN94 Cool FF Weapon Skin Event
However, obtaining a Dart Token cannot be done at this time. New Dart tokens will appear on September 28th to 29th.
How to get Dart Free Fire Tokens.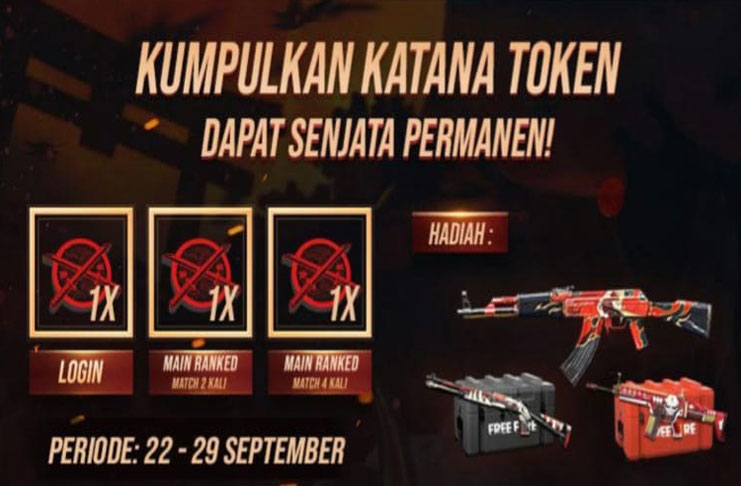 To get this Dart Free fire Token, the method is very easy, if it coincides with September 28 to 29. You can get this free fire Dart Token in a Deadlootbox. When you kill an enemy, you can find the token in the box of the enemy who has been killed by you.
List of Prizes for the Blood Revenge FF Event on the Free Fire Dart Token.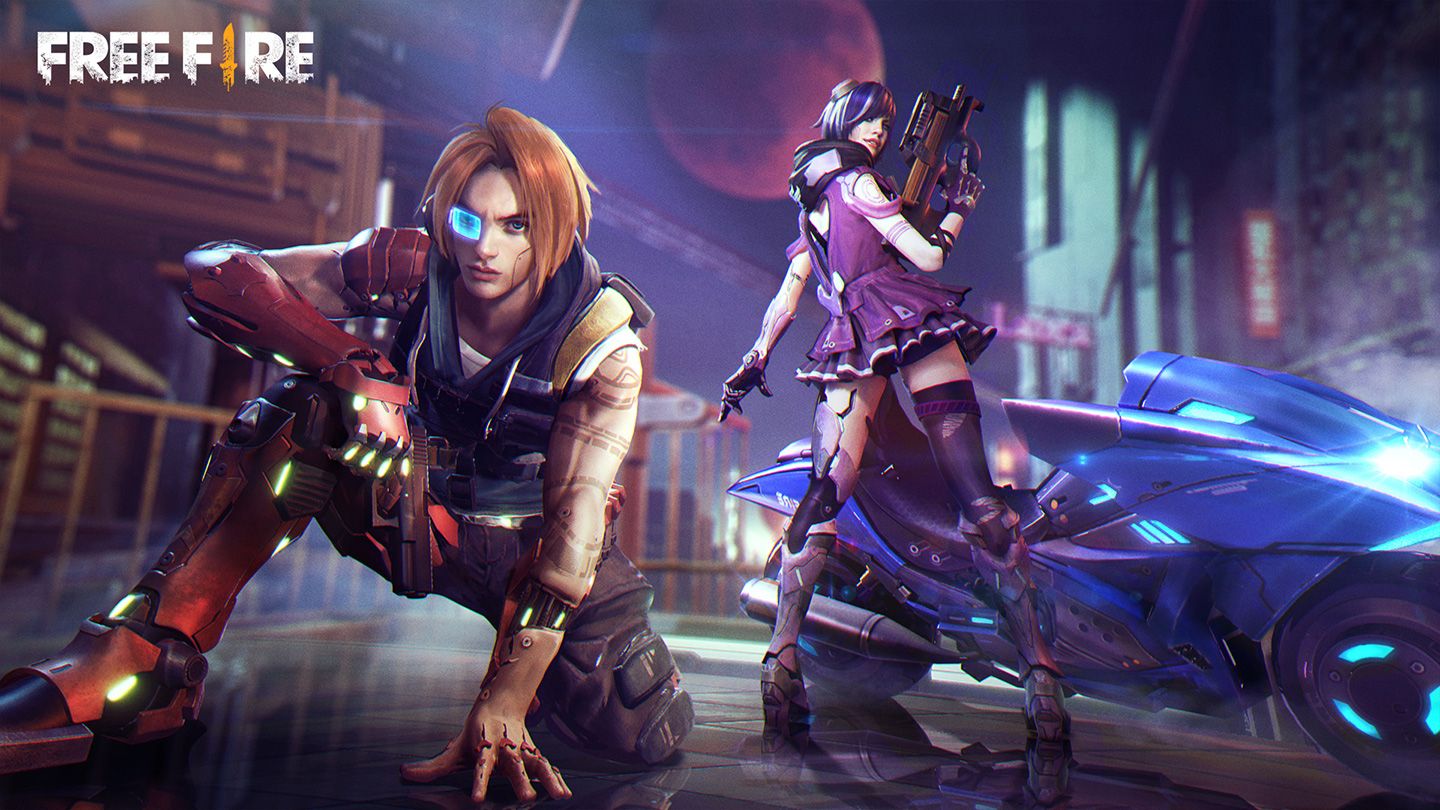 If you have managed to get the Dart FF Token and the free fire katana token. Especially if the number has reached the required conditions, you can exchange it for several Free Fire Weapon Skins. Which is in the menu Exchange Event Blood Revenge FF. In this case, there are 2 pieces of Loot box weapons and Free Fire weapon skins permanently, of course, which you will get for free at this event, here is a list of prizes in the Blood Revenge FF Event.
3 Katana Tokens = Scar – Blood Moon Weapon Loot Crate (5 x exchange limit)
2 Dart Tokens = M1014 – Cataclysm Weapon Loot Crate (5 x exchange limit)
10 Dart Tokens + 15 Katana Tokens = Permanent Weapon Skin AK- Red Samurai
Prizes for the Daily Free Fire FF Login Blood Revenge Event.
Not only the Blood Revenge FF event that Free Fire has given to all of you, it turns out that Free Fire has also given a prize for a new daily login with a character enhancing card as the main prize. You can exchange them to get Dart FF Tokens
If you want to get these prizes, all you need to do is login every day for up to 6 days of logging in. The following are some of the prizes from the event.
Login 1 day = 2 Hayato Fragment Loot Crate
2 days login = 2 Gold Royale Tickets
Login 4 days = 1 Scar- Blood Moon Weapon Loot Crate
6 Days Login = 1 Character Lvl 6 Card
How? Do you think the event this time is good enough? Free Fire will always provide interesting events for player satisfaction.
Greetings, Booyah!