FFML which is a prestigious tournament in Indonesia for Free Fire players. Of course, this FFML, which has rolled out for the second season, will be the center of competition for Free Fire players who compete with each other to get the best results. With the FFML Season 2 schedule for the first and second days of course this can be your reference.
Rolling in August and September, this tournament could be a place to prove the players and teams that follow it. of course there will be many interesting things that happen in this big tournament. Therefore, don't miss it and don't watch FFML Season 2 this time.
The 18 teams competing this time will be divided into 3 interesting groups. Therefore, there will be a lot that you have to pay attention to in this tournament. In this tournament, it is quite different compared to last season. The reduced number of participants who automatically cut the number of groups made the matches somewhat smaller.
Here we will provide the first and second day of the FFML Season 2 schedule for you loyal fans of Free Fire esports. This schedule is important for you to understand if you want to watch FFML Season 2.
First and Second Day of FFML Season 2 Schedule
First and Second Day Schedule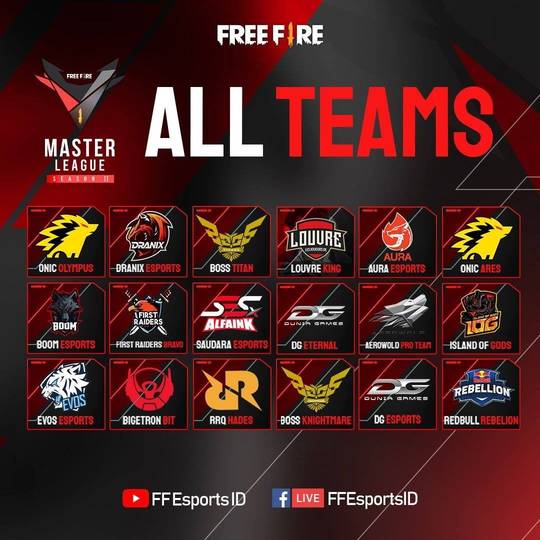 For those of you who don't want to pass the first match, the game will start on the day Saturday, 8 August 2020 which will be continued on the day Sunday 9 August 2020.
The map distribution is quite different for each match. FFML has determined what maps will be played as follows;
With the team that will play is also determined from the start, you can pay attention to such as;
Day 2: POT / groups A and C
FFML Season 2 Group Divisions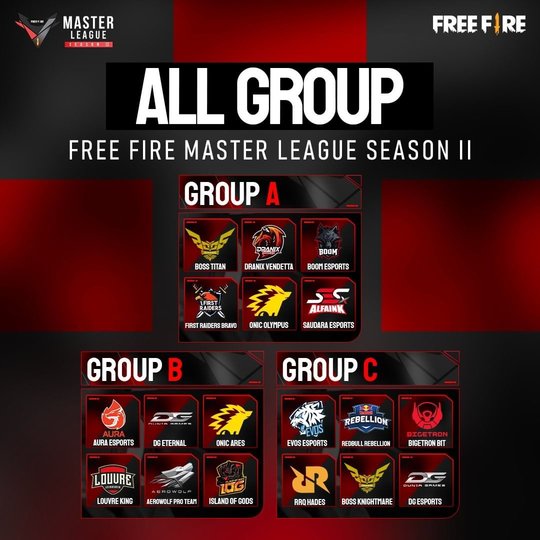 Group A:
Olympus Onic
Dranix Vendetta
Boss Titan
Boom Esports
First Raiders Bravo
SES Alfaink
Group B
Louvre King
Aura Esports
Onic Ares
Dunia Games (DG) Eternal
Aerowolf Pro Team
Islands of Gods
Group C
Evos Esports
Bigetron Bit
RRQ Hades
Boss Knightmare
DG Esports
Redbull Rebellion
You can watch this live stream live through the official channel from FF Esports ID. From here you watch live and chat live while watching the match which will start on Saturday easily. Keep in mind that this channel is the only official place you can watch FFML Season 2 2020.
Also read:
That is information about the first and second day of the FFML Season 2 2020 schedule that you can watch on the official channel belonging to FF Esports ID. Of course there will be lots of exciting matches and proving that the players and Free Fire team are participating in this big tournament.
Also follow our social media on Instagram.