Free Fire is one of the Battle Royale games that is quite famous until now, even the game already has a very large total player. Free Fire is presented very well by Garena, so the updates provided are all very interesting to try. this time there is the M1887 Free Fire Weapon on the Nerf FF which has been an overpowering weapon.
As we know, if you play a Battle Royale type game, of course you need a weapon. Of course this is used, to be able to survive enemy attacks. It even helps you later, in killing enemies in the match. All weapons that are present in this Free Fire game, of course, have different types and types.
Leaked Latest Bundle for FF Gold Royale Free Fire April 2020
Right now, there are already a lot of weapons that are present in the Free Fire game. In fact, each of these weapons has different damage and usage. Some are for medium and long distances, as well as for use at close range or for playing riot.
By mastering 1 weapon in the Free Fire game, later you will easily win in the match. This is because, later you will understand the mechanisms and advantages of the weapons used.
How to Play FF ​​on a PC or Laptop, the Latest Free Fire Emulator 2020
If there is a weapon that is sufficiently overpowered, then that weapon will be given a balance or change. With the changes provided by Garena, of course, the mechanism will change the mechanism.
So right now, Garena has announced a Balance on one of the best weapons in Free Fire. Previously, we have discussed that the M1887 free fire weapon is an overpowering weapon.
On this occasion we will provide some of the information to all of you.
Curious? Immediately, we see the explanation in the article below.
How to Pro Counter Groza FF is really easy in Free Fire 2020
Weapon M1887 Nerf Free Fire April 2020 Update
As we know, this M1887 weapon is quite deadly and is the best Shotgun in the Free Fire game. Even though this weapon is included in the Pistol Section, its original function is more dominant in Shotgun.
This weapon has enormous damage, even if the shot hits Headshot it can kill the enemy quickly. The M1887 weapon is also often used by Rusher d Free Fire, this is because the damage is quite deadly.
5 Free Fire Characters in the Latest FF Event Leaked!
On Nerf For Free Fire Balance Game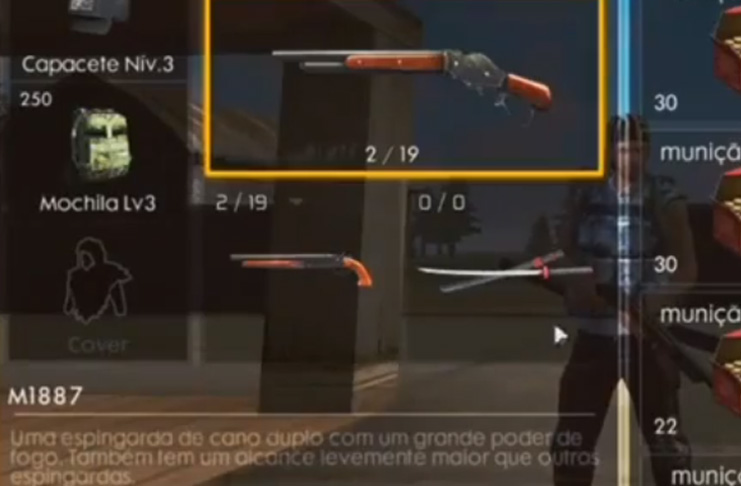 But for now, that weapon will eventually be exposed to a significant balance. Where later, will change the full use of these weapons in the match. Garena balances this so that your gameplay is not boring.
And Garena himself did this, he wanted to have a more Natural, Fair match and make most players have many choices for their playing style later. This balance, reportedly will affect the damage section.
So later, it is possible that this weapon already has a balanced balance. So that the players later, don't rely on that weapon – that's all, when playing the Free Fire game.
This balance update will be present at the upcoming April 2020 maintenance. So the users of this weapon, get ready.
5 Ways to Make a Cool-Looking FF Account in Free Fire 2020
So, those are some of the information that we can convey on this occasion. How? Do you guys understand this balance?
That's it, Thank You and Greetings, Booyah.
---
If you want to get lots of information about the Free Fire game, you can immediately join our group. Stay tuned to my esports to get the latest Indonesian esports news 2020 !.