Playing the Free Fire game will definitely bring its own excitement, you can even play with friends too. Of course this will be a lot more fun than you playing alone. If you play with friends, you definitely have to work well together so you don't lose easily. This time there is a deadly FF weapon when in a Free Fire car!
In addition, the distribution of weapons and items is very necessary. If your friend is in need of bullets, it would be nice for a little to help him. If he is in need of a Medic Kit, then give him 1 or 2 Medic Kits so he can Heal. There are many ways you can do when playing Duo or Squad, so that your performance will be better later.
Now one of the things that is quite important in this Duo and Squad mode game is to use a car. As we all know, the car in this game will help you to go fast. When you play Duo, you can use all cars.
If you are in the car, of course you have to help the driver to attack the enemy in sight. This is so that the enemy does not cause major damage to the car, so that the car will not explode later. You also have to know the 6 best free fire cars that you can use
The obstacles experienced by many Garena free fire players when shooting from inside a car do happen very often, they even miss shooting more often.
So on this occasion we will provide some of the best weapons that are suitable for use when shooting in a car.
Curious? Immediately, we see the explanation in the article below.
Also Read: The Latest FF Merchandise For Free Fire Players
FF weapons are deadly when in a Free Fire car
AWM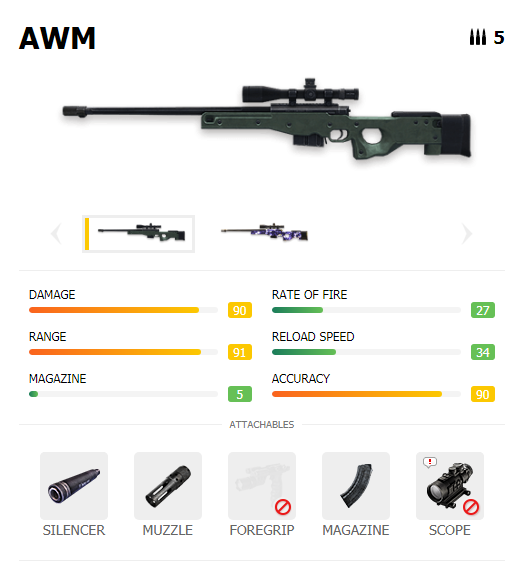 Even though it is somewhat strange, in fact AWM is indeed a deadly FF weapon when in a Free Fire car. This is because, AWM has a scope that will help you target these enemies.
In addition, the damage from this weapon is very large so it can kill enemies quickly. But the minus, you will be a little dizzy when targeting the enemy if you are just doing it at the beginning.
Groza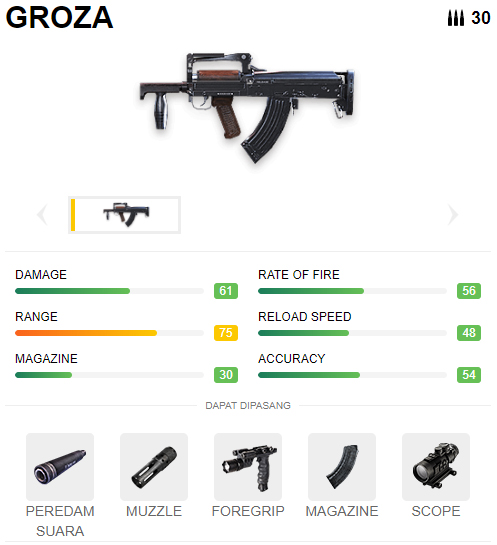 This weapon has an Assault Rifle type, where all the stats of the weapon are almost perfect. Groza has high damage, even the recoil of this weapon is quite small so it hits enemies more often than other weapons.
Groza also has a large Fire Rate, so the resulting shots will kill enemies faster. If you use it from inside the car, then we recommend using the Scope Red Dot or 2x.
FF weapons are deadly when in RGS50 cars

FF weapons are deadly when in a car, the last Free Fire when used from inside the car is RGS50. This weapon has a very strong destructive power, even one shot can make the enemy immediately die and die.
RGS50 has a stat 90 on the Damage and Accuracy, so this weapon often hits the enemy. In addition, the RGS50 Range is 100 so it can be maximized when targeting enemies. No need to aim at the body, just aim at the ground and the bullets will explode.
So, those are some choices of Deadly FF Weapons when in a Free Fire Car. How? Are you interested in trying it?
That's it, Thank You and Greetings, Booyah.
---
If you want to get lots of information about the Free Fire game, you can immediately join our group. Stay tuned to my esports to get the latest Indonesian esports news 2020!