So for now we can find out, if there is another FF Stuck Place in Bermuda Remastered Free Fire. This is one thing that can also, to make us players feel annoyed and unable to do anything.
From the current new information, so later there will be a location that makes us unable to move. This is present in the latest map now, so something like this can indeed give losses to players who experience it.
For now, we know that the Free Fire game is still opening the Advance Server January 2021. So in that server, there are lots of new updates that we can try to experience the newest thing.
Moreover, there are still some bugs that are quite visible, we can also find out the Advantages and Disadvantages of the Free Fire Bugs now. Understand this, so that later when you see a bug you can analyze it properly.
Then for FF Stuck Place in Bermuda Remastered Free Fire, of course this is one of the dangerous things. Look at the article below at this time.
FF Stuck Place in Bermuda Remastered Free Fire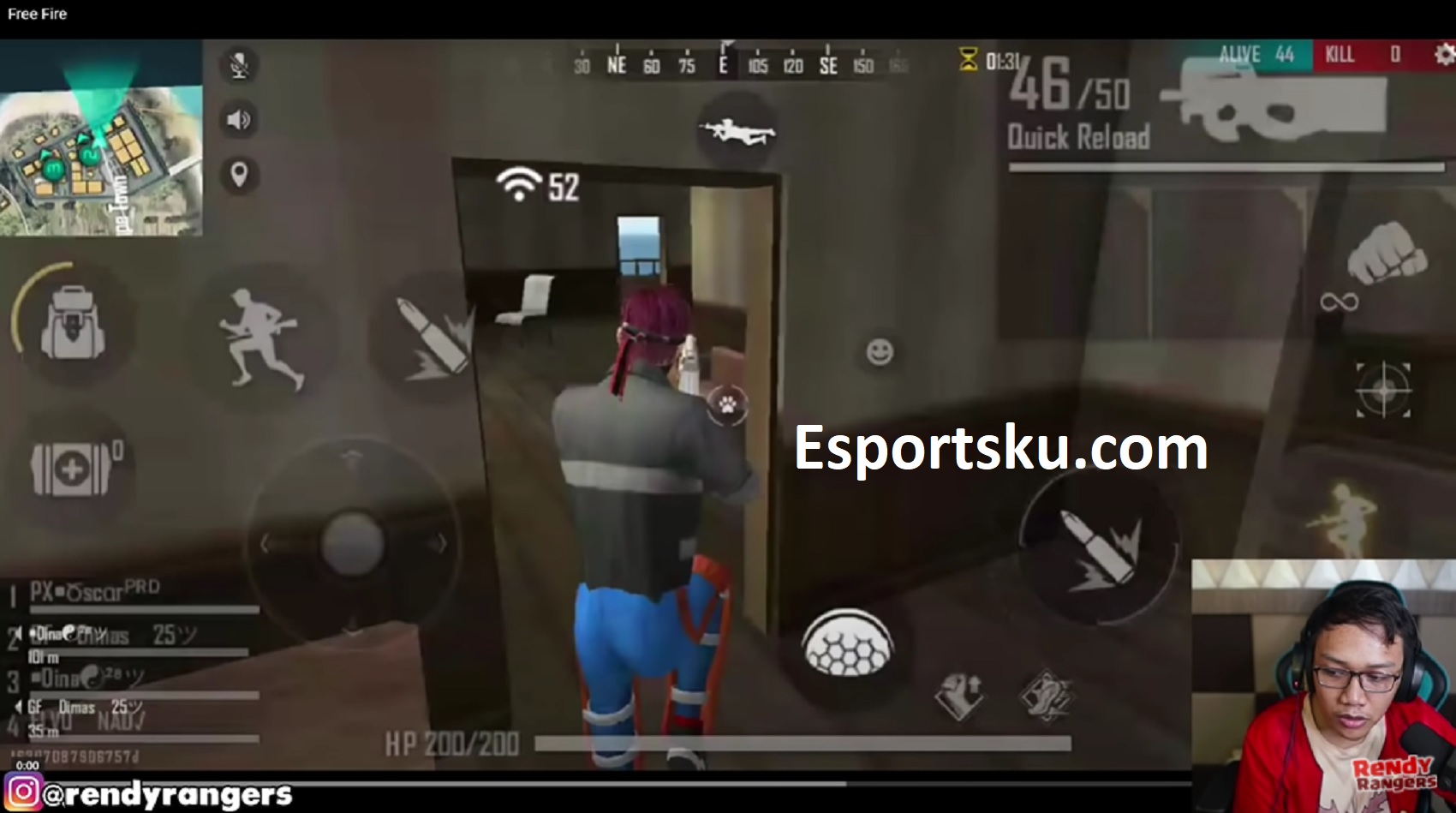 The point of Stuck is that we will get involved, and will not be able to go anywhere because of something like this. Now this is also happening again, in the current Bermuda Remastered Free Fire Map.
So this Stuck Location has been around for a long time, but only recently sent by Subcriber Rendy to him now. This player is stuck near the entrance, the second floor of Cape Town in Free Fire.
You can see clearly in the picture, if this player seems to be floating and looks like a player using a cheat. But this is one of the Stuck, where it is quite detrimental, huh.
When we get hit with something like this later, then of course you automatically won't be able to go anywhere and will be involved for a long time. Even the enemy or Zone, can kill those of you who are stuck at that location.
At this point, you could say that all players can avoid that location first. Until this bug is really fixed, so that the players will not get stuck again when they are in a location like this later too.
Don't ignore things like this, because indeed the location of the place can indeed be a danger in itself if we experience stuck like this. It's also possible that if you guys were here carefully you wouldn't have experienced that.
But if you really want to feel safer, it's better not to go to this area where you don't get stuck, which is quite detrimental. Moreover, all of you will lose your total point rank, because you die silly like this too.
Come on, now report the bug, to Garena so you can immediately fix it permanently.
Also Read: Callback 19999 Diamond FF Saitama Latest Free Fire
Also Read: Rendy Rangers Free Fire Review FF Mystery Character Skill!
Also Read: Bocoran Skin Gloo Wall Power Of Love Free Fire (FF)
Also Read: Leaked Latest Bundle for Valentine's Free Fire Special FF
After seeing FF Stuck Place in Bermuda Remastered Free Fire, we must be careful at that location. So that later when playing, you won't experience the same thing like this and lose because of that Stuck too.
Know that if the Vector Free Fire Weapon is hit by a bad nerf, this is a good thing and a bad thing too. Because a lot of Vector is currently using it, so many don't like it when this weapon is too overpowering.
---
Don't forget to follow my Instagram Esports now, so that you don't miss the new information from the Free Fire game later too. Moreover, from this latest information, we will soon find out a lot of cool things right now.