Weapons are one of the most important elements, when we are playing a War game. That also applies to the current Free Fire game, but you must be able to know the mistakes of the player using a gun in Free Fire now. Things like this must be avoided by all players, because it will also be very detrimental for all of us.
The updates given to the Free Fire game are all pretty good and very cool, so we all will definitely never get bored playing the Free Fire game. In the future, the Free Fire game will definitely be cooler and much more exciting to play later.
You must have known some of the types of Free Fire Weapons nowadays, when you know this, it means that the chances of winning in the match are even greater. The types of weapons in Free Fire are different, so try to always be able to know the current type of weapon.
One of the weapons that is quite often used when the situation is critical is the Pistol. The ability of this weapon is indeed very good, especially when you run out of bullets later. Pistols can indeed be used in precarious situations.
But unfortunately there are still many players, it's wrong to use a Pistol today. On this occasion we will explain, the mistake of using a gun player in Free Fire. Curious? Check out the article below.
Error Using Pistol Player in Free Fire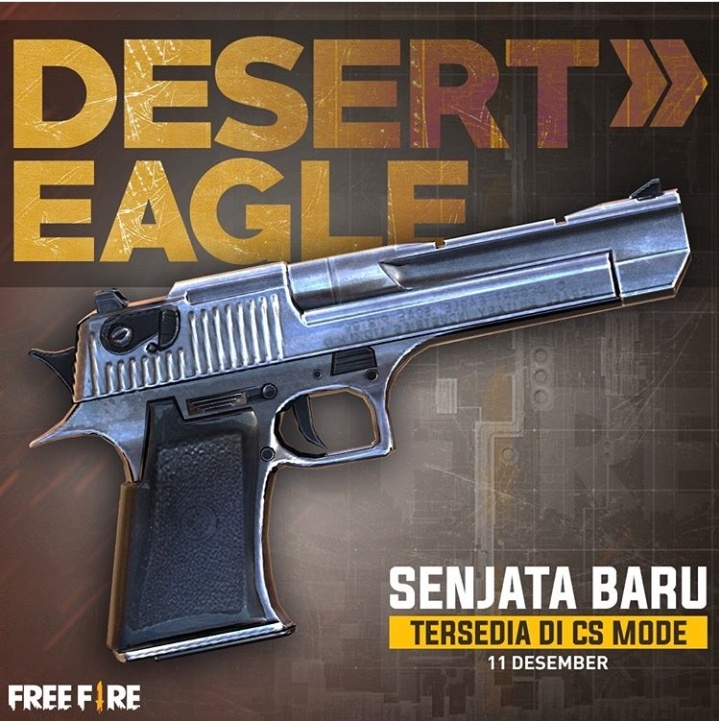 1. Used When Against Medium Range Enemies
The mistake that is often made by players nowadays is that they still always use a pistol, to fight enemies at medium range. Of course things like this, it would not be very good for us to do.
Considering the Damage from the Pistol too, it is not too big like other weapons in the Free Fire game. If you are fighting an enemy at that distance, try to use weapons 1 or 2 to fight.
2. Forget to use when the bullets run out
When you are fighting against the enemy, surely a situation where weapons 1 and 2 run out of bullets will definitely occur. Now at times like this most players will usually start using a pistol, so that they can continue to fight and kill the enemy.
But unfortunately there are still many players, they ignore things like this. Even if for example Weapons 1 and 2 have run out of bullets, you must automatically use a Pistol. Most of them also usually run, so this makes him die quickly in matches.
3. Ignore this weapon at the start of the match
Those of you who came down at the beginning of the match, don't just say that if we are strong and can finish off the enemy without getting hurt. Surely what you will be looking for the first time is a weapon for Slot 1 or 2, but if for example you see a gun, you will definitely ignore it altogether.
Now in a problem like this, this is arguably a fatal mistake. Be it early in the game or mid-game, pistols make pretty good weapons too. Because by using a pistol at the beginning of the match, you can also finish off the enemy later.
4. Not Heal Friends (Special Treatment Gun)
There are many types of guns in the Free Fire game, both for attacking or for Heal. If you play with the Squad, of course, don't forget to bring a weapon called the Treatment Gun right now.
Because the gun will also give a big Heal, if you shoot it to your friends. But unfortunately there are still many players, doubting things like this. Even though things like this too, can save you to issue Medic Kits later.
5. Using It Wrong
Finally, yes, until now there are still many players who use the gun incorrectly, meaning the wrong time and wrong place to use the weapon. In Clash Squad mode, the gun is one of the most important weapons at the start of the match.
Because you rarely use this weapon, it must be very easy to lose and you will definitely blame the gun. There are many mistakes in the gun player, but the worst is when this weapon is not given a bullet at all.
The weapons that have been presented in the Free Fire game are all good and certainly very interesting for us to use. So all of you later, don't forget to use a gun and avoid these mistakes.
That's it, Thank You and Greetings, Booyah.
---
Oh yes, all of you too, don't forget to Follow Us on my Esports Instagram. So that you know the updates – updates to the Free Fire game and others.