Don't forget to know the Leaks on How to Get Free Fire Halloween Pumpkin Tokens, this will be one of the best events because there are also many prizes we can get. By trying all these things, there are many advantages for you to get quite easily. Especially those present at Leaks, all of which will bring us the latest news.
Because there are still many other new things, to be ready to attend the Free Fire game as well. That way you will know, too, there was once the Latest Free Fire Pet Pumpkin Leaks which had good strength. But it turns out that in the leak, Pet's appearance when he was present turned out to be like a Fat Raccoon with a metal Rock n Roll look.
But for those who are present in the latest leak now, we can know if this event is sure to bring big benefits to us. Check out the article below.
Leaked How To Get Halloween Pumpkin Tokens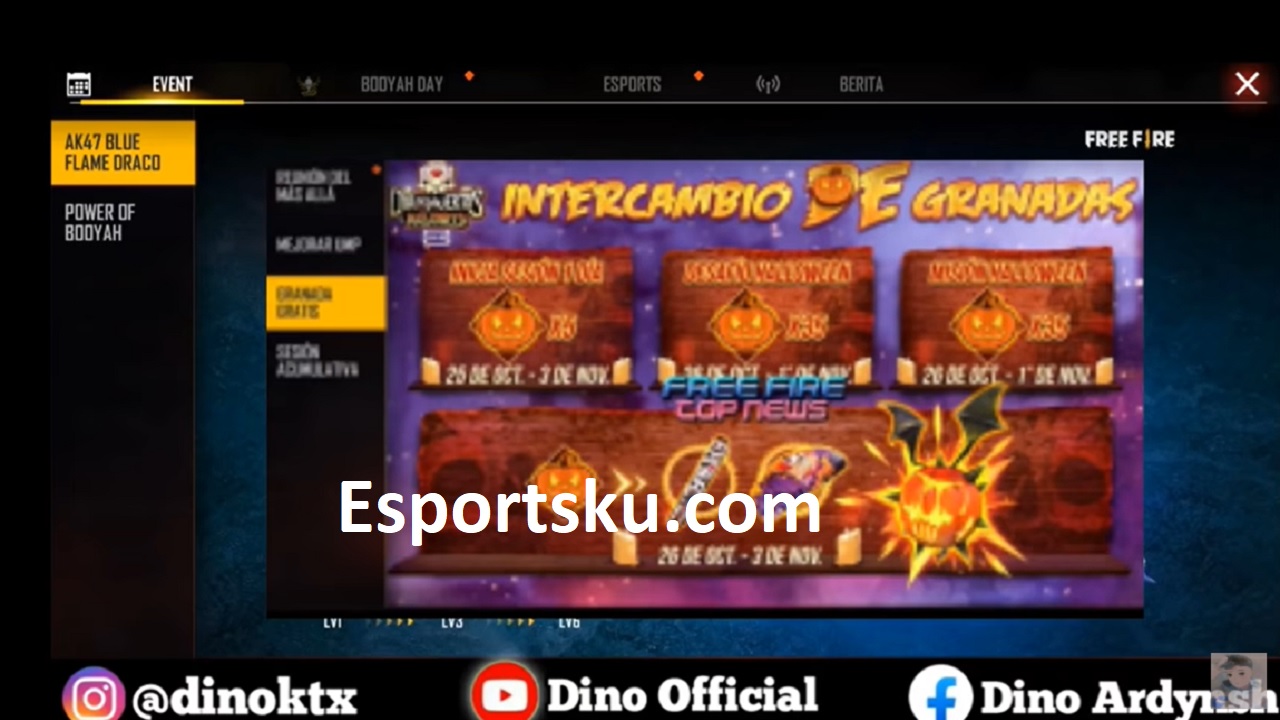 For now we can know that if there are leaks from the new event, there will definitely be information on the prizes that you can get too. That way you don't forget too, to be able to know what things will be coming next. That way, maybe the way to get this Free Fire Pumpkin Token, can help you when the event comes later.
So that we can have a large number of total tokens, the method we need is also not too difficult. You need to complete a mission, to be able to get the Pumpkin Token. But for our current server, don't know whether the mission is the same or not. Because if it is leaked, not everything is almost the same and it will definitely be different later.
Then what we know is that the other way to get it too, is to kill enemies while competing. Later when your enemy is killed, in Deathbox there is a random number of Pumpkin Tokens as well. That way, if you play it safe, surely you won't be able to have a large number of tokens like this.
After the Free Fire game match, you can also have prizes from random pumpkin tokens. With that our income in things like this, it must be quite a lot because there are many ways to get it and all of them are very diverse. If we are diligent in participating in this event, surely all of that will not be difficult for you to get later too.
As for the leak whether this is present or not, no one knows yet. Where on external servers too, we can find out that it is not yet available and is still in the form of a leak too. By participating in all events like this, we will definitely have many opportunities to get lots of prizes and it's not too difficult because we just collect Tokens.
Don't forget to read the Hallowins Peak Day Free Fire Event right now. Because indeed from this event, you can get lots of cool prizes to try too. Therefore, new events in the Free Fire game, you should be able to try to feel it well.
---
Oh yes, all of you too, don't forget to Follow Us on my Esports Instagram. So that you know the updates – updates to the Free Fire game and others.