Once again, Evos Esports' journey had to stop because it was against Team Jinesbrus. Evos Esports itself faced Team Jinesbrus for the first time during the open qualifying round of the SEA Qualifier. In an open qualifying match, Evos was defeated by Team Jinesbrus with a score of 2-0 and this was repeated. Team Jinesbrus once again stopped Evos Esports' journey in the SEA Qualifier TI9.
It's a shame that the defeat was still repeated in the SEA Qualifier TI9. It seems that this time Evos Esports still has more to learn. So that one day they can be ranked first and be able to continue their journey to a higher qualification phase.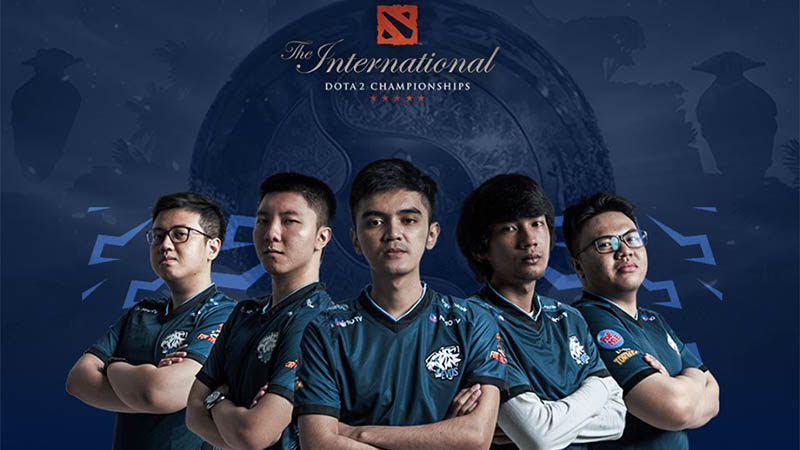 This defeat makes Evos Esports' journey in SEA Qualifier TI9 ends !. At the same time, being the first team to be eliminated by having a match record of 2 wins and 5 defeats
On Early game, Evos looks mighty with their ursa and shadow fiend. One by one the teamfight is won by Evos. Shadow Fiend played by IYD slowly when it touched the mid game hero began to get strong and dominate the flow of the match. Rubick and Chen who were used at that time were enough to make Team Jinesbrus inconvenient to face Evos.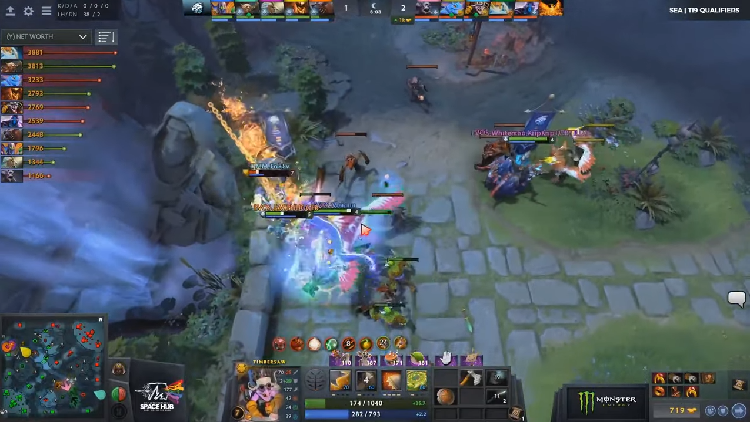 It's just that, Evos's mistake at that time let the siren dragons from Team Jinesbrus take over their Jungle. The play of enigma was slick and timbersaw managed to withstand the pressure given by Evos.
In the match against Team Jinesbrus, Evos Esports was again unable to fight against the combination of heroes from their opponents such as; Naga siren, enigma, and also timbersaw who at that time controlled the flow of the match.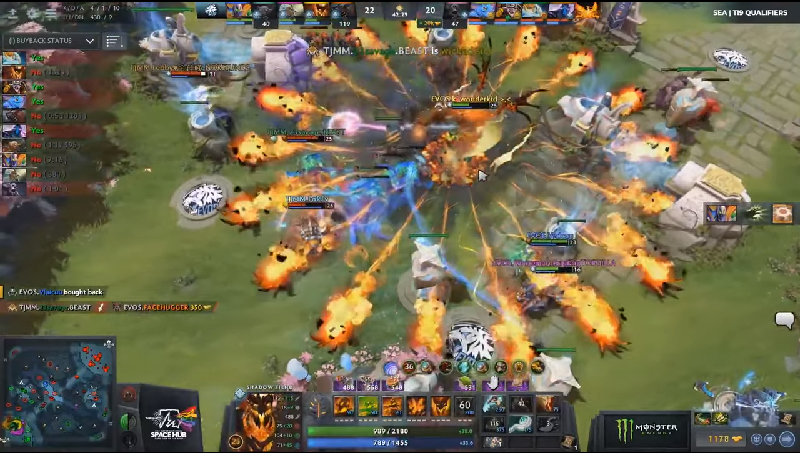 Slowly Team Jinesbrus got core items for their heroes. Until, at the 40th minute, they decided to do it radiant top pushing. Naga Siren, who at that time controlled the jungle, now joined the team to push together. Ursa is seen pushing at the bottom. Unfortunately, timbersaw can still be held back.
On the other hand, the players from Team Jinesbrus are already in their formation to push. The Naga Siren, which was already strong, could not be resisted by the Evos Esports players.
One by one, Evos players are sent back to the fountain and waiting to respawn again. Meanwhile, Team Jinesbrus continues pushing. Until finally, Evos Esports lost all barracks and towers. GG finally called, Team Jinesbrus won the match against Evos Esports again!
That's the end of the journey of this white tiger team. Keep on supporting it, eSports players in Indonesia!