For now there is a Clash Squad Ticket Event Leaked Costum Room Free Fire which is quite useful for all players. Because with this, we will have the opportunity to be able to create a Room as the players want later. Moreover, from the information that is currently present, there may also be many big profits so that we can try to feel it for now.
Not only from that, there are still a lot of events that are present now and it is quite useful to give prizes which are quite useful for the players. That way you might know better, if the Operation Chrono Free Fire Event is the busiest now. So if you want to play, you have to participate from now on so you can get lots of other prizes too.
Especially from the new information now, maybe you will also be interested in a number of things that are present. Check out the explanation directly in the article below.
Leaked Clash Squad Ticket Event Costum Room Free Fire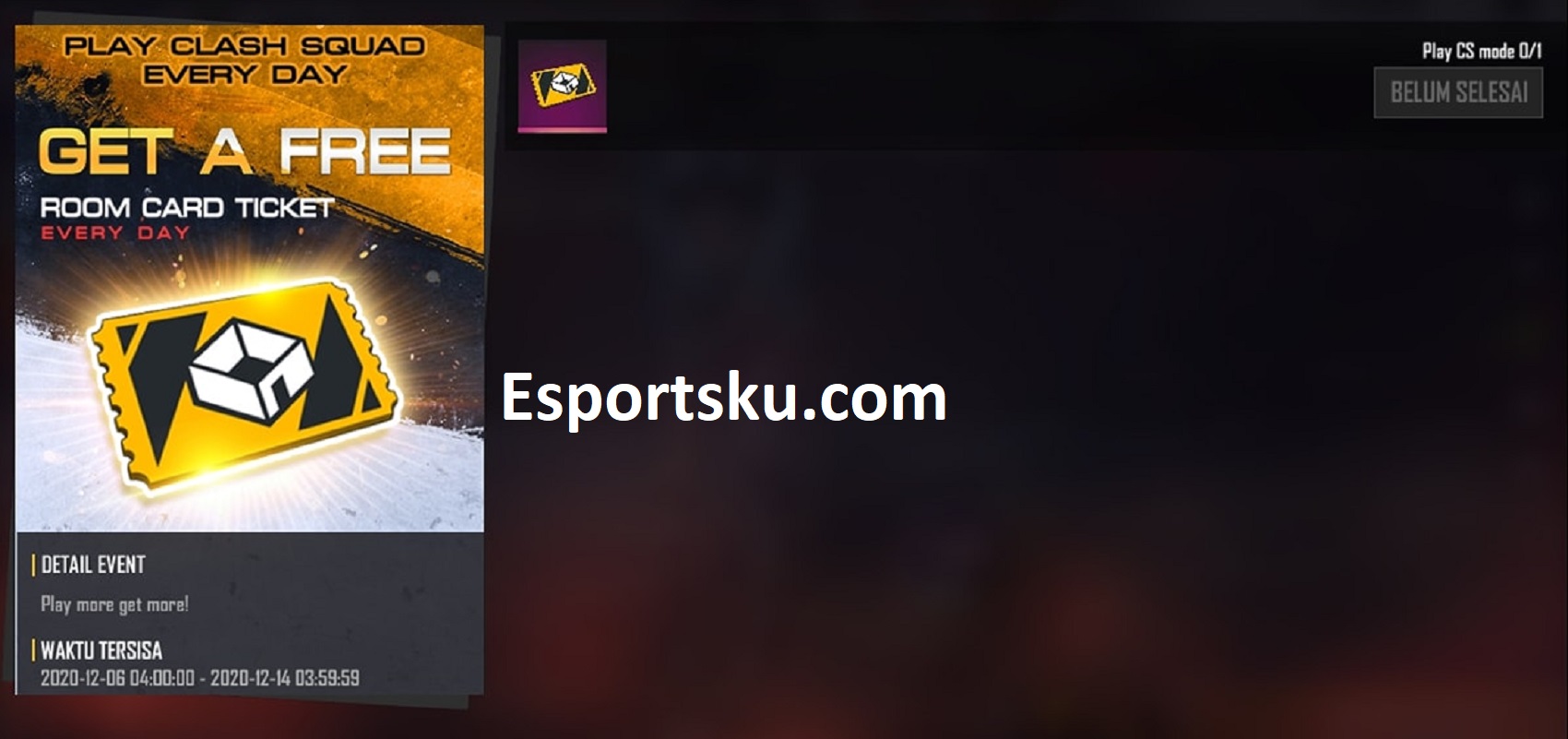 So later you will be presented with many other recent events, where all players can get lots of very attractive prizes from all of this. Of course the information that is present right now, you can get the Ticket Costum Room just by doing a mission to the Clash Squad Loh. Surely an event with a mission like this is quite useful and you shouldn't miss it.
Because surely the gift is pretty good and it will definitely bring a big profit for you. As we know how to get a Costum Room Ticket, there are many ways, especially from the latest leak that is coming now. Maybe with all these things, it means that you are ready to complete the missions that are present from the Clash Squad too, huh.
Get Custom ROOM Tickets!
Only by playing 1 time, then you will be able to get 1 ticket for free only. Besides that, the event period which becomes a leak will appear for only 7 days. Of course this is very clear, if the tickets you can get at the event can reach up to 7 tickets, which is a lot.
This event is not yet known whether it will be present on the Indonesian server or not. But if it is a matter of prizes, there will definitely be many who want it too, because this is an important thing for now. Who knows, you guys want to practice before the Free Fire Tournament so that you become strong and you won't want to miss all these things later.
With all this new information, maybe you will get lots of interesting things to try and feel later. Don't miss it, some new information about the Free Fire game for later too. Because of all this latest information, it will be one of the things that will be very useful for us in the future.
Moreover, from the information about leaked events like this, it will definitely be a pretty good thing. That's why knowing the event leak can make players more prepared, and they won't want to miss something interesting like this.
You can also read How to Make a Free Fire Custom Room, so that when you have a ticket it can be used right away. Then hundreds of people have not used it because they don't know how, if something like this happens then you better not collect it or accumulate it later.