Big Head FF mode is opened again in Free Fire, so you all shouldn't forget to try this Mode. Because in Big Head mode there are lots of new and interesting things that we can try later too. This opened mode update, of course, will make the Free Fire game better and the players won't be bored anymore to play the game.
The modes that are presented in this game, there are already many and are very cool to try. So you have to know too, that currently there are several Big Head Mode Characters that we can try. Surely you will find it easier to fight enemies, if for example you use the right character when playing in that mode later.
On this occasion, we will explain the information about this mode to all of you. It's certain that you won't be bored, if you've been playing in this mode for a long time too. Curious? Listen directly to the article below.
Big Head Free Fire Mode Reopens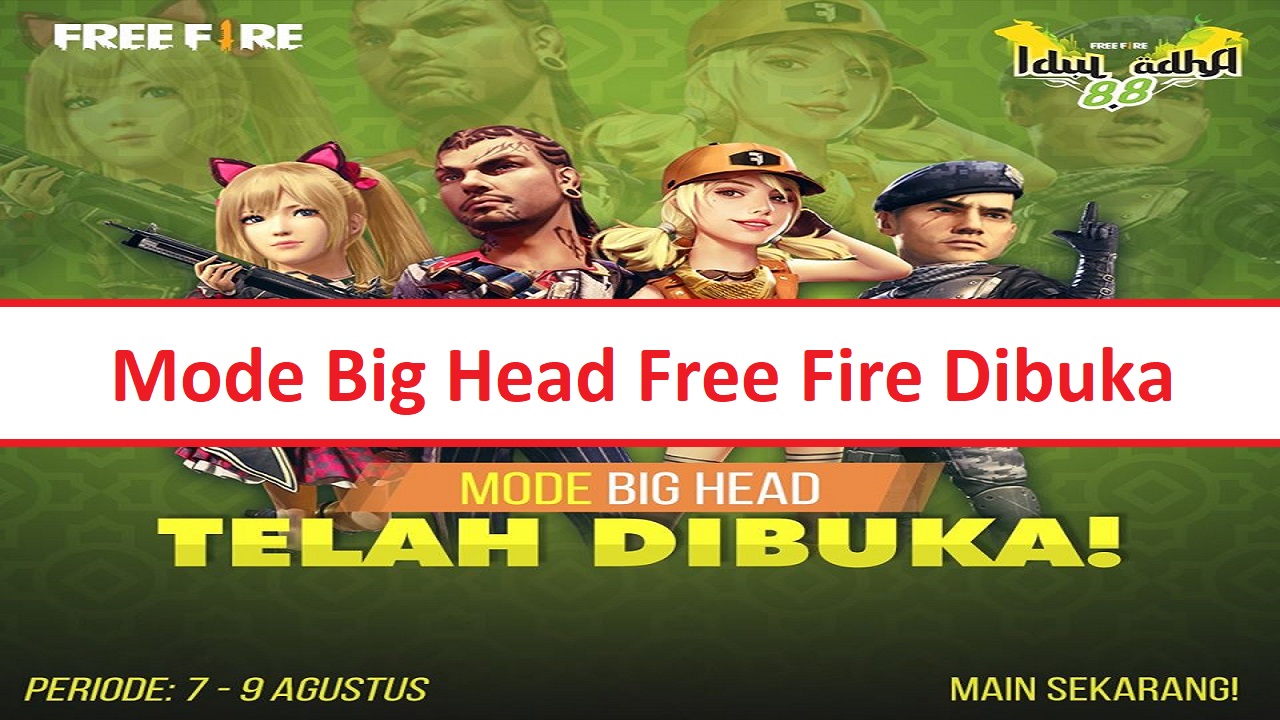 Each mode that is already in the Free Fire game is indeed good and can provide different challenges. Of course you will never get bored later, to try this mode that is presented. Because there are many other interesting things, we can also enjoy them later. Especially for now, you definitely have to go straight into the new mode that is here again.
So now we have a Mode called Big Head, in this mode there are also many interesting challenges that we can feel. Of course the mode is very clear, Big Head which means big head. Those of us who compete or play in this mode will have quite large heads. Of course this is what makes Big Head mode very unique.
Come on Play Again Now!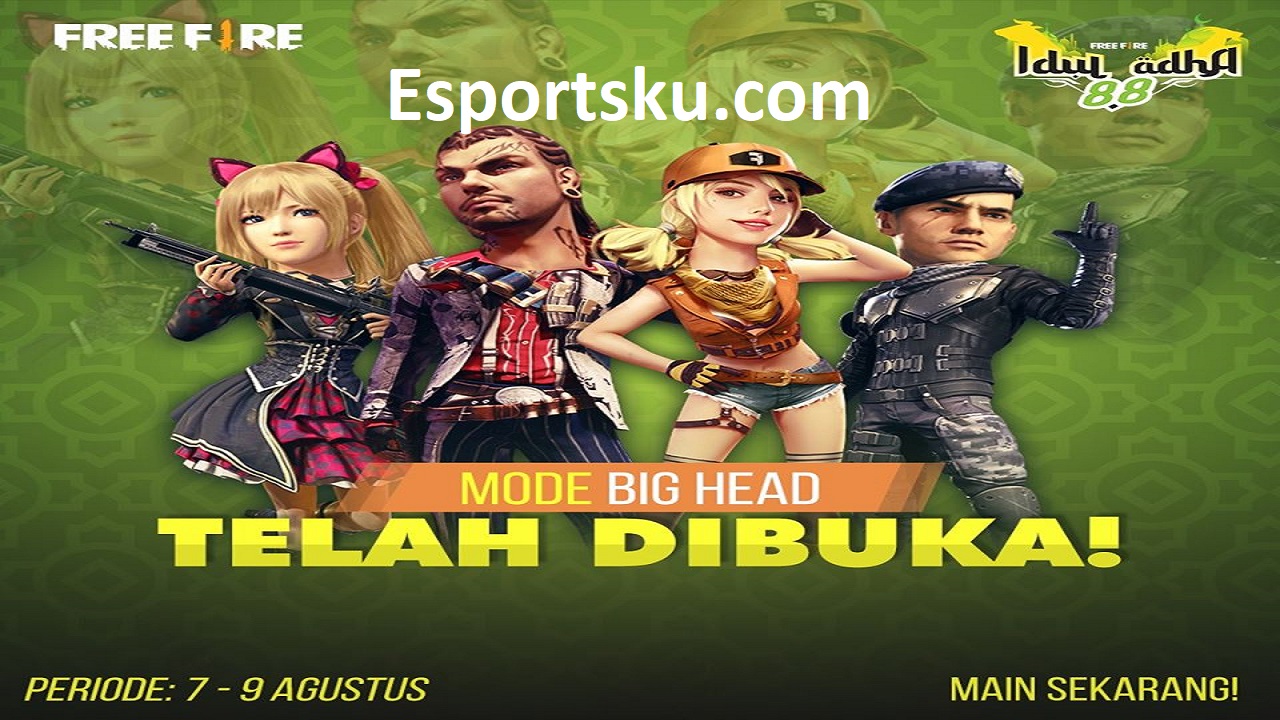 When you play in Big Head mode, try to always be able to play well. Because those of you who play carelessly, later it will be easier to beat than other players too. Having a big head, it will make us have to be careful. Since we have to know the name Headshot, the damage must be huge, right?
Now if you play in this mode, your head will be a pretty easy target. Of course that way all of you, shouldn't play carelessly. Indeed, this is a mode that can be called Have Fun, but if this you also have to be able to play properly too. Because in this mode, those of you who are careless will lose quickly too.
This Big Head Mode will be available from August 7 to 9, 2020. So, don't forget to all of you, to be able to experience this latest mode. Because of this mode too, we will definitely be more challenged and comfortable playing Free Fire. Moreover, later there will be more new things, where all of that is cool too.
Every mode that is presented in the Free Fire game is indeed good and very cool. Of course, with that, don't forget, if now the newest mode that is presented in the Free Fire game will continue to grow to be more than usual.
That's it, Thank You and Greetings, Booyah.
---
Oh yes, all of you too, don't forget to Follow Us on my Esports Instagram. So that you know the updates – updates to the Free Fire game and others.