There is new information that the Bermuda Remastered Free Fire (FF) Map is Extended! Because of the trial that Garena will put into effect, it will definitely bring a lot of good feedback from the players for later.
Because with information like this, you might understand right away and won't want to miss all of it. Especially if there is something related, with the New Map in the current Free Fire game.
Surely you will get big profits, if you take part in any new events and cool updates in the game Free Fire now. Do not forget that there are still some interesting things to be collected by all of you at this time.
Like some of the cool prizes from the Bermuda Remastered Free Fire Event that exist today. Where all of that, has indeed become one of the events that is quite interesting for us to be able to participate in right now, huh.
Don't forget the Bermuda Remastered Map, which has been extended from the beginning of the year to the future. Curious? Immediately, we can see the explanation, in the article below.
Bermuda Map Remastered Free Fire (FF) is extended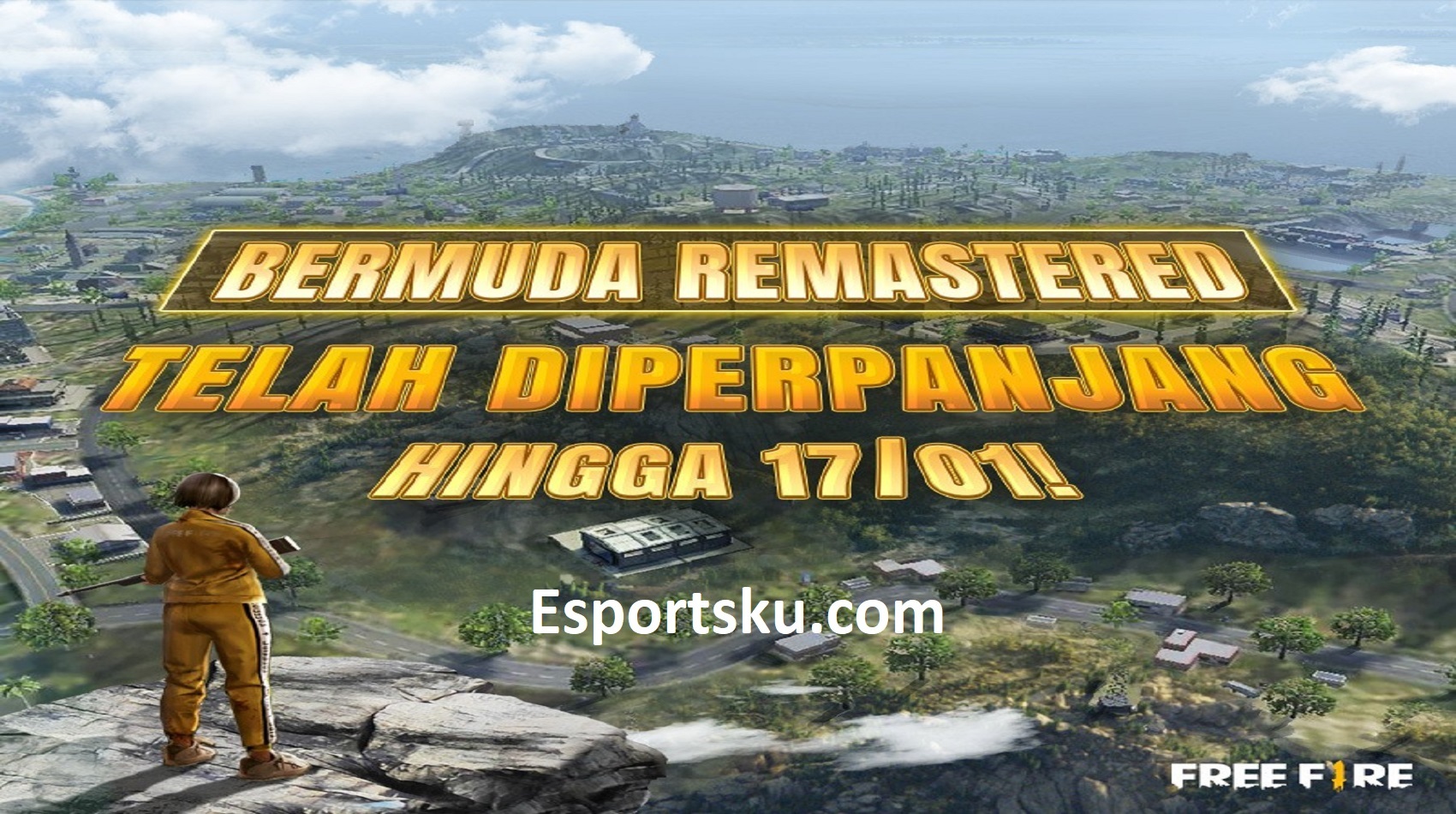 So you can say that for now Map Bermuda is quite a lot of people like it. Especially from the emergence of Bermuda Remastered now, more players are entering the map mode.
Then for now there is new information from Garena, where we have another long opportunity. Because this Bermuda Remastered Map was finally extended to be present in the Free Fire game as well.
You could say this map should be gone today on January 8, 2021. But Garena finally answered the player's response, so that this map would be even longer in the game too.
Bermuda Remastered will be available until January 17, 2021. So we can play and enjoy this new map first, before that it will be lost and repaired by Garena as well.
Things like this were done, because there were many good and positive responses about the new map. It was just released and was present for a few days, but apparently there are many players who enter the Bermuda Remastered Map.
So maybe you can be more flexible, to explore this map. Like seeing the Bermuda Remastered Looting Map Location. So that later when you are in Ranked Mode, you can immediately visit that location too.
Not only that, this map received a positive response because a lot of people have been waiting for it. There is even a Bermuda Bug Remastered in Free Fire Ranking, but this is not a big problem.
Because of the bug, there's nothing for us to worry about either. Maybe this map has been extended, because Garena wants to know if the map is fit for use or not.
After January 17, 2021, there is a possibility that this Map Mode will be present in the Tour. So just wait for this excitement, until the date that has been determined by Garena.
Also Read: Free Fire January 2021 Latest FF Redeem Code!
Also Read: Leaked Elite Pass FF Season 33 Free Fire Bundle
Also Read: Leaked Free Fire Football FF Top Up Event
Also Read: City Destruction Free Fire Event One Punch Man FF!
The extension that happened is indeed quite good, even different from the Kalahari Free Fire Map which was even deleted quickly. That means it can be ascertained, if the Bermuda Remastered Map is suitable for us.
Don't forget to always know the Dangerous Locations of the Bermuda Remastered Free Fire Map that need to be avoided. By knowing this location, we will play quite safely later.
---
Follow Esportsku right now on Instagram now. Surely you will