Please note that the Bermuda Free Fire Map is now foggy. This is one of the things that happened to some FF players while playing later. You also don't want to miss the opportunity, in playing and all of these things should be tried too. Maybe there is some information that we can provide at this time, regarding information from the event in the future.
There are still many interesting things for you to try to feel in this Free Fire game. With all the latest information, we will bring lots of attractive prizes for us to try. Don't let you pass the Free Fire Heroes Day Event, so you can try it. That's why all the information from this game must be understood quite well later.
Especially for now, you need to know too, if there are other uniqueness in the Free Fire game that we can try to see. Check out all of that below.
Bermuda Free Fire Map Now Foggy?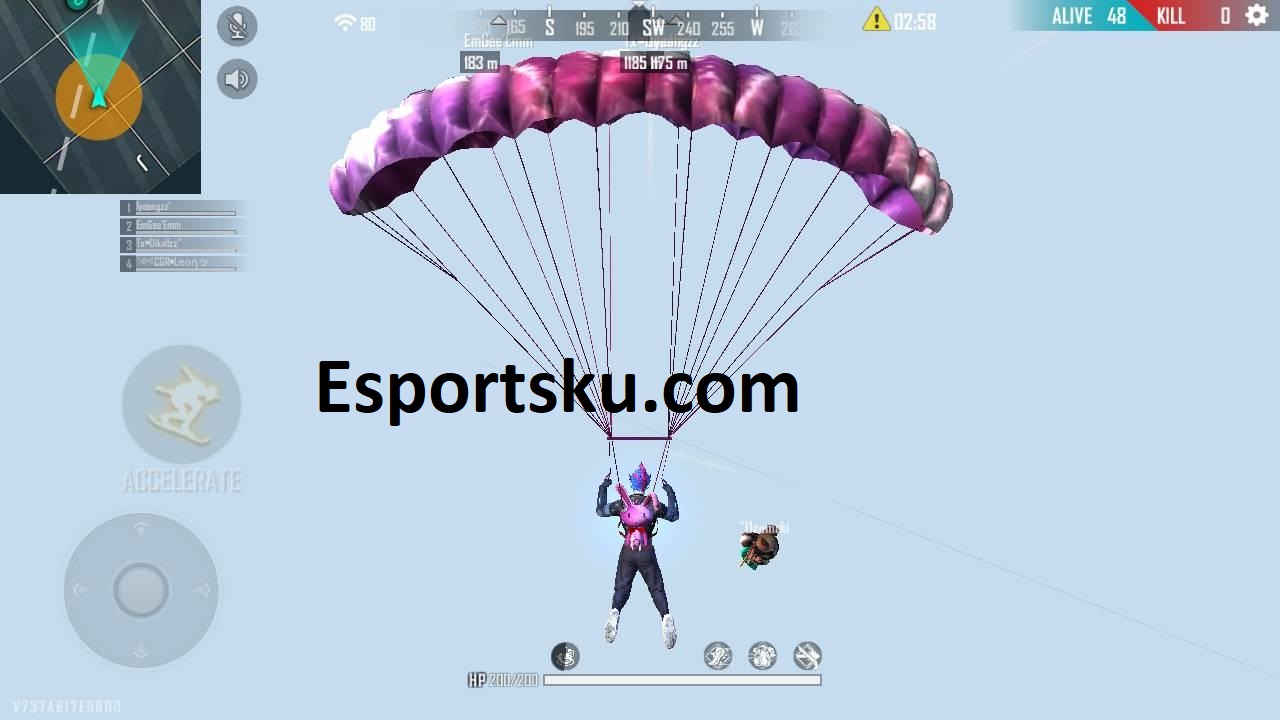 There are lots of interesting things for us to try to feel in the game too. Because indeed all of that will be one of the things that is quite strange and very rare to happen in this Free Fire game. The possibility is enough to convince you, if the map is not experiencing a foggy area but one other oddity.
So you could say that now we can know too, for example, all of these are bugs that occurred in the game. Yesterday, my esports discussed the name Map Bermuda. There is a theme for the Free Fire Night. But what we get now is that the Bermuda map has a foggy appearance in the Free Fire game too.
Even so you can also find out some other interesting things, because it is not completely foggy. Where at the beginning we enter by plane, we will immediately get a bug that can allow them to leave without seeing the dialogue first. Now that's a bug that will happen, and you can see a display like this clearly.
Minimap section!
Because if you look at the Minimap section too, you can see that the player is actually in the Lau section of the Bermuda map. So that the appearance that is given too, looks clearly like Foggy. There is no other explanation whether this is a Bug that is Adverse or Beneficial for players to try.
But if for example you maybe you will experience strange things, if indeed the player will be late into the map and will die quickly too. For example, if you really want to try something like this, just spam the location. Get off the plane quickly. Because of all that, you will immediately lose the match.
Don't do this, if possible, just report the bug to Free Fire Customer Service so you can feel the sensation. If you report this bug properly, then you will have the opportunity to get other interesting prizes later.
You can also read Hadian 3000 Diamond Bug Hunter Free Fire, so that all this happens you have to report many problems in the game too. A gift like this will indeed bring us a lot of benefits, so don't miss this opportunity and if you see a bug, just report it later.
---
Oh yes, all of you too, don't forget to Follow Us on my Esports Instagram. So that you know the updates – updates to the Free Fire game and others.