There was one of the latest Banned OB26 FF updates on Free Fire right now. Where it is one of the important things, because Garena will eradicate a lot of Cheaters so as not to damage the plot in the Free Fire game later.
Not only that, Garena's current ban has become one of the most used things. So make sure we don't use Cheat, otherwise we will get Banned like this player who used the forbidden thing.
Apart from this, we can also find out what OB26 Free Fire Updates are currently available. Of course that way you have to know all these things, so don't let you ignore the latest update which is quite magnificent right now.
Then for the problem of the Latest Banned OB26 FF Update on Free Fire, it has become one of the things that is quite important now. Because in things like that, we can see players who cheat end up getting banned.
Curious? immediately refer to the explanation in the article below.
Banned Latest OB26 Update on Free Fire (FF)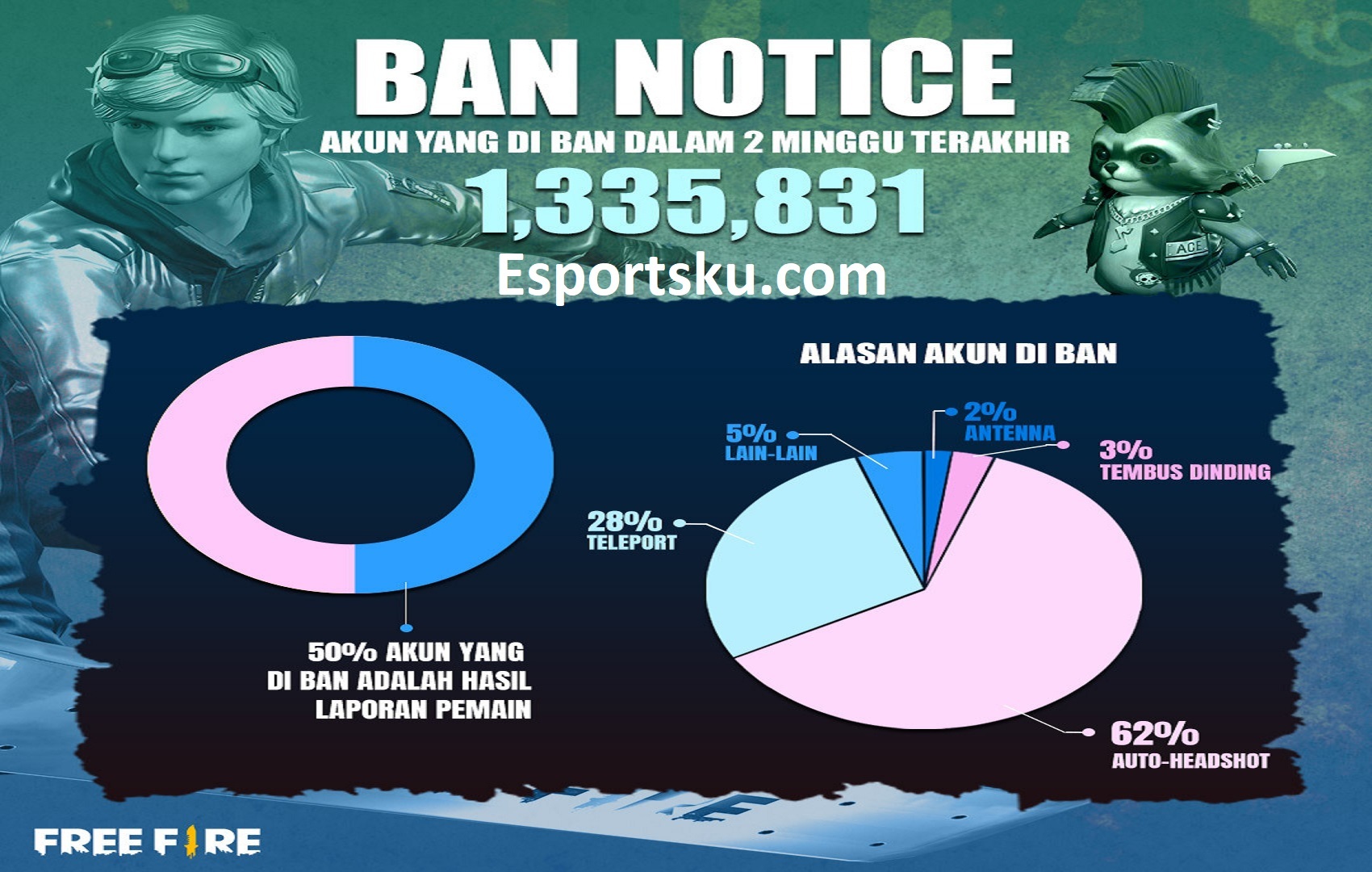 So for now, Garena has provided one of the new information, which is related to Banned, which happened after the current OB26. Where Banned happens, it will have a big effect on current players.
Where nearly 1.3 million players, managed to get hit by the Banned network which had occurred at the start of the OB26 Update. Cheaters who play in the Free Fire game have decreased in number and for some reason this total is always increasing.
In 2020 yesterday, the Cheaters who got Banned could only reach hundreds of thousands. But for now, 1 million players will be banned. Of course, that means the Free Fire game is still a lot of cheaters.
Even so, Garena is swift in dealing with those dirty playing players too. Where will you find out later, if 50% of players get Banned, this is a report from the Player. So the response from Report Cheater is the real thing.
Then in the cheat used in the game, it turns out that this one is the most dominant one is Auto Headshot. How come a game that has Auto Aim can have a Cheater using an Auto Headshot Cheat?
The Free Fire game provides the Auto Aim feature, so that the players later this will be easier to attack. Usually aim like this is yellow and usually also red later.
But if you use Cheat Auto Headshot, it will directly hit the enemy's head. Even here there is also a Teleport Cheat of up to 28%, then Through Walls and Antenna up to a total of 5% when combined.
The remaining 5% is a cheat in other forms, so of course it can be seen that this cheat is very dangerous. But it won't anymore, because the player who uses the cheat has been permanently banned.
So for now, you basically can't use cheats to win.
After seeing the Latest Banned OB26 Update on Free Fire (FF), maybe that is one of the threats to cheaters today. Don't let us ignore things like this, so that later your account will be safer.
But how come those who don't use cheats are banned? That means you also really have to know How to Restore a Banned Account on Free Fire. Of course using this method, the chances of your account coming back are indeed bigger and maybe it will be used again.
---
Just keep up with updates and new information on the Free Fire game, with you you can Follow my Esports Instagram right now. All important information from the Free Fire game, you won't miss anything later.