PUBG Mobile is still the best battle royale game to date. In addition to good graphics, the game mode and system provided are also very challenging and unique, so there are many things that you can explore in it.
Starting from secret loot places, clue events that always make players curious, to beautiful skins that will not add 1% to the skills of weapons, so they are purely just a decoration, not a place to buy skills.
Also Read: Recommendations for PUBG Mobile Pick Up Loot Settings
Until now, it turns out that PUBG Mobile players continue to grow. PUBGM is still something that gamers have never finished talking about, especially gamers who like the battle royale genre.
Because the number of players continues to increase, there will automatically be more new players and good player seeds that we will find together in the days to come.
Well, for those of you who are still beginner players at PUBG Mobile, there are a number of things that you should avoid, especially when playing classic mode. What are these things? Check out the explanation below!
Are you new to PUBG Mobile? Avoid These 6 Things!
A Bag Full of Bullets
For novice players, it is only natural to continue to collect as many bullets as possible. Usually, novice players are more concerned with the kebutuha of their weapons, namely bullets in large numbers.
Banyam new players think that, the more bullets, the safety of their character is guaranteed because not running out of bullets is the same as not running out of lives.
This is a big mistake. Never fill a bag full of cartridges, leaving room for filling medical supplies. Medical equipment is also important, you know! You will not survive being injured if you don't use medical equipment.
Not paying attention to the mini map
Don't be so engrossed in looting that you forget to pay attention to the movement of the zone on the Mini Map. Looting is indeed a fun and satisfying thing, but you can't forget the time!
The zone continues to move, if you don't move quickly then your life will be gradually "eaten" by the Zone. So, so you don't move late and avoid the blue zone, keep an eye on your Mini Map!
Also Read: 4 Best Sniping Locations on Sanhok Map, Auto Harvest Kill!
Do not underestimate the zone!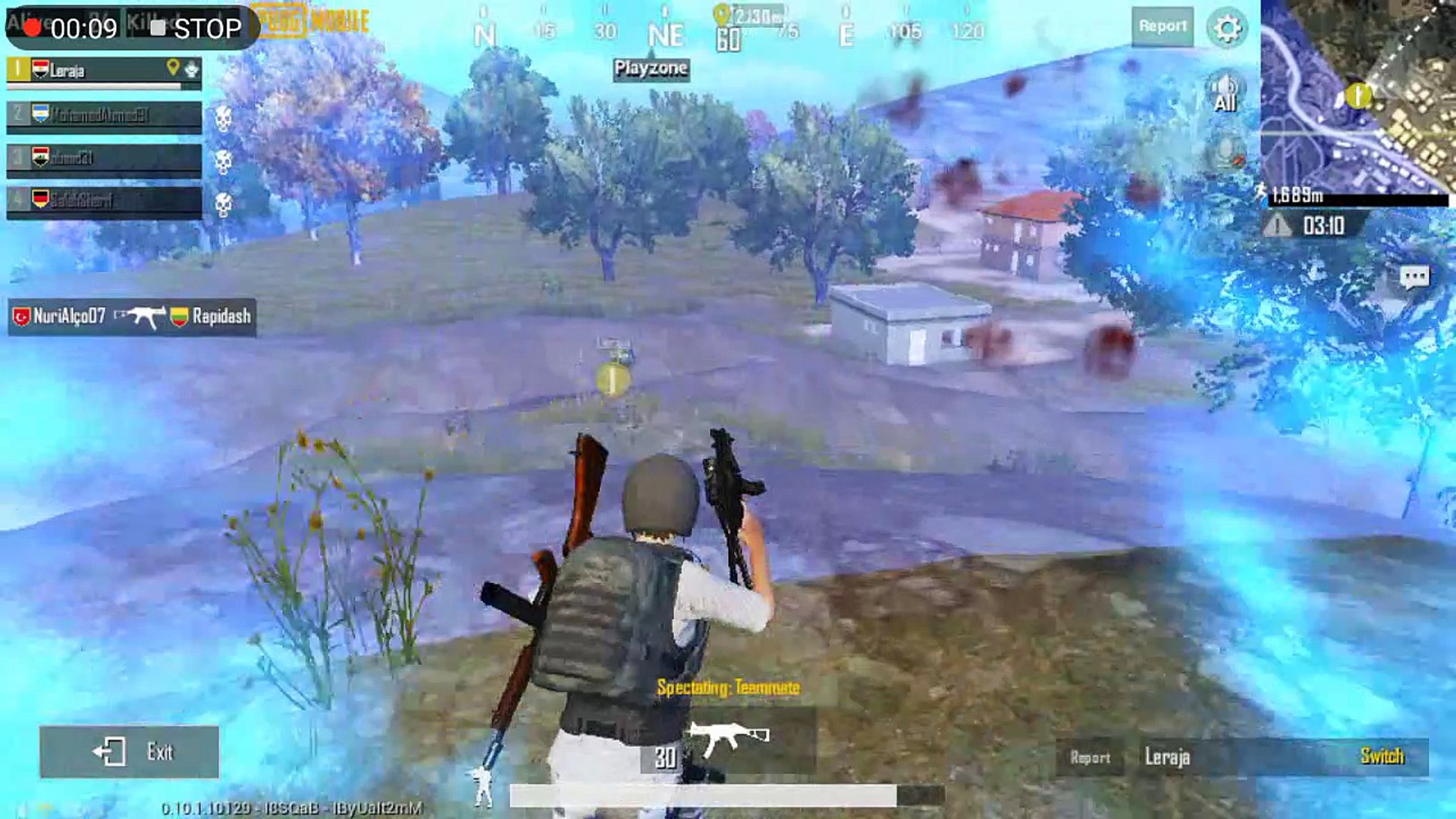 Being outside the zone as we mentioned above is a dangerous thing because it can harm your character. So don't be too long outside the zone when there is no urgent matter such as already fighting outside the zone with the enemy.
The smaller the zone area, the more sick the blue zone will be. So you have to be careful.
Don't Use the Same Weapon
Avoid using the same weapon, use a different weapon so that indirectly it makes you more familiar with various other types of weapons.
Also Read: Sniper Fans Must Know! This is the Sniping Location on the Erangel PUBG Mobile Map
Don't Avoid the Red Zone
If you are in the red zone visible from the Mini Map, immediately enter the building to seek cover. The red zone will send out an explosion that descends from the sky, so if you don't seek cover there will be a chance that you will die from the mass explosion.
Vehicleless Rotation
Avoiding enemy fire and finding shelter will be more effective if you use a vehicle, faster and can save time. So don't forget to bring a vehicle while playing classic mode!
Also Read: How to Make a PUBG Mobile Custom Room, Easy!
Based on our explanation above, what are you still doing up to now? Thank you for listening!