No kidding, the power of Alter Ego is unstoppable easily. Alter Ego VS 10S Gaming Frost M2 was won by the Indonesian representative with a total score of 2-0, of course.
Alter Ego played very dominantly in both games and the players were very consistent. Moreover, Yam, who doubted many people replaced Ahmad, was even more violent in the game.
Yam really stands out in the second game where he uses the terrifying Yuzhong. The difficulty in the early game was him playing with high impact throughout the rest of the second game.
10S struggled also against Celiboy and Pai who played brilliantly in both games. It's not easy to maintain consistency in team performance, but Alter Ego shows their strength is still not dim.
With the running of Alter Ego VS 10S Gaming Frost M2 day 2, AE managed to get full points against 10S. The Japanese representative still has a chance against Bren and later.
Alter Ego VS 10S Gaming Frost M2 Day 2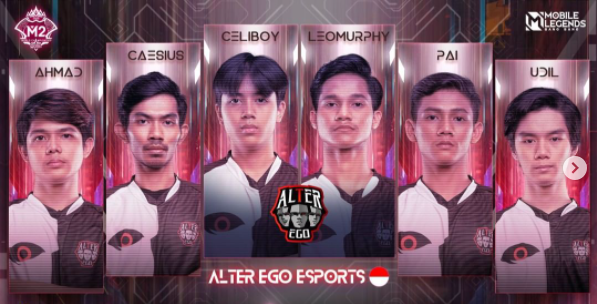 No kidding, the terrible performance of Alter Ego makes it difficult for the enemy to move. The perfect map control from Leo and Yam managed to provide large space for Celiboy and Pai.
Do not forget the Udil who is very troublesome for the movement of the 10S. He can play optimally without a doubt. AE is doubtful considering having to play without Ahmad proves that they are very strong.
From the Alter Ego VS 10S Gaming Frost M2 match, we can see that AE's dominance with a score of 2-0 still continues. Will Bren be able to stop them in the group stage? Let's wait for the next few matches.
Also follow our social media on Instagram.