It turns out that currently 800 thousand accounts were banned on Free Fire Heroes' Day, because it has been proven that they all committed serious violations. Getting banned would definitely not happen if we didn't make one big mistake. As the name implies, it violates the Free Fire game rules or something else later.
Moreover, for now, the Free Fire game always has a lot of strict things that you need to know. Because indeed it will create a good game flow, and you can find out what causes the Free Fire account to be banned right now. If you play clean, you will always be safe and avoid problems like this too.
Even so, there are still some players who quite often cause various problems, with Garena now. Check out all of the explanations in the article below.
800 Thousand Accounts Banned On Free Fire Heroes' Day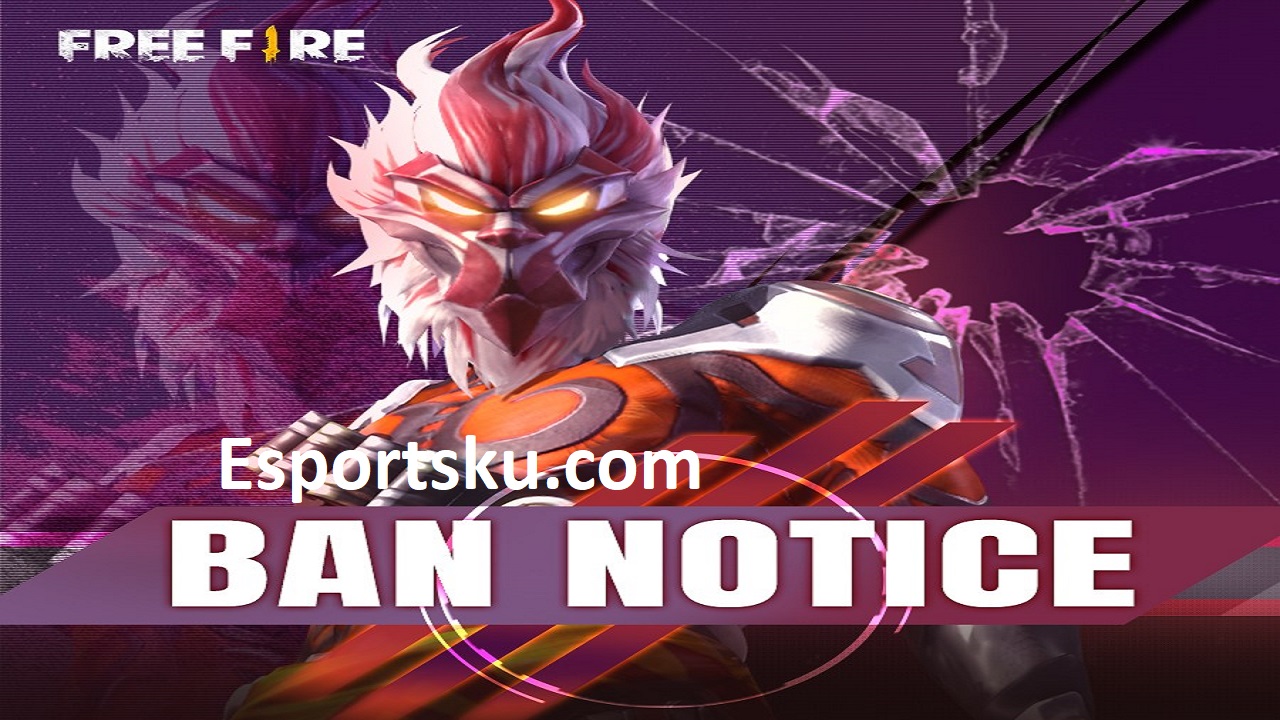 If you play and commit violations or use cheats, then that will create your account in big trouble too. This is arguably a very illegal program, where you will get one of the severe penalties where the account can be immediately banned as well. That's why we shouldn't do anything like this, or you can get banned.
Now, there are almost 800 thousand accounts that have been banned immediately, because it is proven that almost all of them use a cheat. With these cheats, surely you will get interesting benefits and can win easily. But unfortunately your account won't be able to be used freely in the future either.
Especially for now we can know that Banned is indeed one of the things that needs to be considered quite well in the future. So that later you won't have problems or will never want to try a cheat. The ban that is being carried out right now, turns out to have been given the percentage of being banned too.
My Esports also yesterday gave me new information about the New Free Fire Flying Cheat, which is indeed one of the biggest problems. Of course knowing this kind of problem, we would be better off knowing everything. Just look at the percentage of the cheat that has been used by 800 thousand banned accounts.
Antenna Cheat 3%
Wallhack 26%
Auto Headshot 33%
Teleport 30%
Others 8%
Knowing this cheat is bad, meaning you also have to be able to avoid problems like this in the future. Then you also need to know that the penalty for playing with Cheater Free Fire, still applies and this can still be felt by you too. That's why you have to be careful too, because all of that is very dangerous for you to feel, huh.
Keep playing clean, so you don't have problems like this. If we have been banned, it's embarrassing, oh, during a game like this, just want to win, you have to use a cheat which is pretty bad.
You can also read the 500 thousand accounts banned on Booyah Day Free Fire yesterday. The threat of being banned will occur, if you have indeed violated the provisions that are present in this game too. Of course you don't use these illegal programs, if you want your account to be safe and not get into problems like this too.