PUBG Moblie has added the latest features in its latest update, one of the newest updates is the Guncraft feature. This feature allows players to make their own unique weapon designs according to what they want. This is definitely a first for PUBG Mobile and an attractive feature for players. Players can even win UC prizes on their creations as well. Well, this time there are Tips for Becoming a PUBG Mobile Guncraft Expert that you can practice. That way, you will get a PUBG mobile skin that suits your tastes
PUBG Mobile challenges players to show their talents to share their creative designs, in the form of video tutorials, cool weapon skin designs or even unique stickers. The top three players selected will be awarded UC points. The highest prize they received was 1,500UC, the second was 1,000UC, and the third was 500UC. There are ways to become good at making weapons or guncrafts,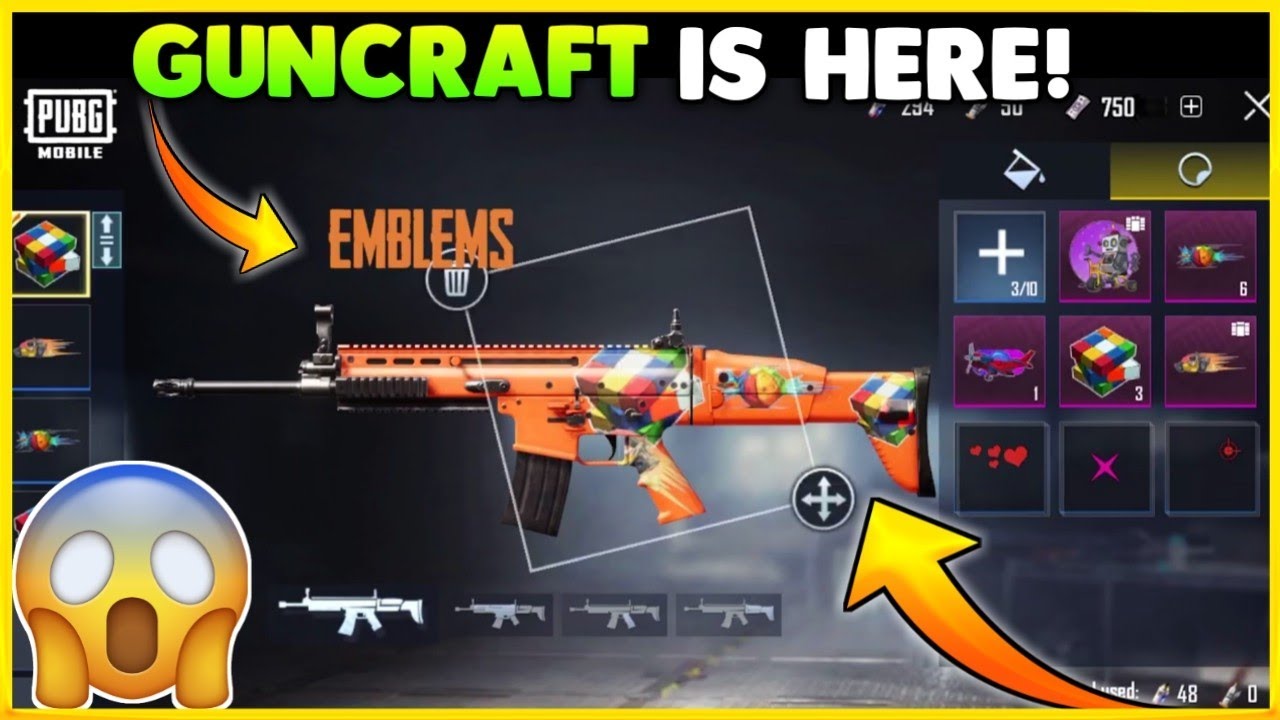 Step 1 : Start by opening Guncraft PUBG Mobile which is on the main menu and selecting the weapon you want to make. If you have a weapon to make, you need to complete the quest given to get one weapon. So far only the new SCAR-L and S12K are available.
Step 2 : Then, you will see four layouts. The first and second layouts you can use for free, but you need to spend around 300UC and 900UC to open the third and fourth layouts.
Step 3: Choose a second layout to start designing. In the second layout you can choose the color and texture you want to use. You can change the overall color of the weapon or only certain parts, such as the muzzle, middle, stock or just the tip of the gun according to your taste.
Step 4: then you can change the emblem on the weapon. There are two choices for this feature, system-generated emblems or emblems that you can design yourself. You can get the emblem generated by the system from the game on the first page of the Guncraft PUBG Mobile feature, you will get the emblem generated by the system as a prize from the game.
Meanwhile, the emblem that you design yourself has certain limits, that is, you can only make 10 emblems. You can choose different emblems but some of these emblems need to be opened or exchanged for paint and apply different colors. You can also stack 10 emblems to make composite emblems. Finally, you can create custom emblems and apply your own special emblems to the weapons you create.
Step 5: Don't forget to save the layout that you created. You can return to the PUBG Mobile Guncraft screen to see if the weapon you have made matches your taste. Make sure you are careful in making it, because this is your masterpiece to get the best skin that you produce yourself without the interference of other people.
Step 6: If you like your work on Guncraft PUBG Mobile, you can spend some UC to buy weapons of your own work.
Those are the ways to become a Guncraft expert when playing pubg mobile, earn your luck by becoming a Guncraft master and get UC prizes. Make sure you have a unique and best design. Bring out all your talents to become a champion and expert in making weapons. Don't forget to follow my esports!