Don't miss the Gangster Rap Free Fire Discount Event, which will make you big profits later. Because of things related to discounts, surely in the future it will be quite good and will be one of the things that is quite cool. Of course, with things like this, all of you, don't forget to take part in the event.
Because from every event that is presented in this Free Fire game, we will be able to get lots of cool prizes and other interesting things that are also very exciting. Especially for now, all of you will definitely never be bored, to try the Money Heist Free Fire Event. Where at this event, we can get lots of other cool prizes.
Gangster Rap Free Fire Discount Event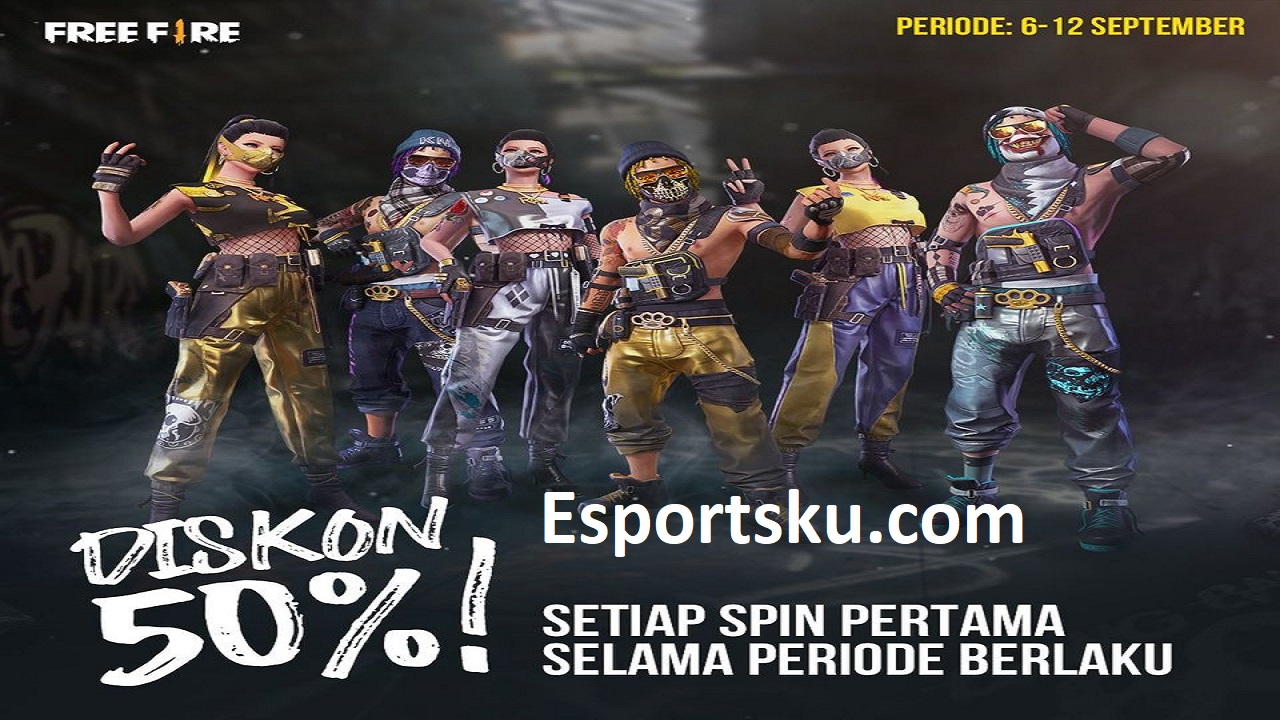 Every event that is already in this game, will definitely provide many interesting things for the players to try later too. Of course that way you will, of course, never get bored of feeling what are the interesting things that will be present at this event later. You all also need to know that for example, discount events are the best to try too.
Discount is one of the events, where we can get items or goods at low prices. For now, the discount that is present in the Free Fire game is a discount that is present in the Luck Royale feature. To be precise for now, Incubator Gangster Rap, has got a discount that is so big and very good.
Of course you shouldn't miss a discount like this, because from that we can get material items from the bundles that are presented in this Free Fire game. Don't forget that, this Gangster Rap bundle is the best we can get. Therefore, you must not forget, follow and feel the event later too.
Discount Up to 50% FF
The discount given to this Spin Incubator reaches 50% of the Spin's original price. So you can certainly save even more expenses when participating in this event too. Moreover, of all these things, you will definitely be, even better, to look cool when competing against many enemies in this Free Fire game.
But remember that this discount is only valid for 1 Spin on that day. For example, today you have Spin using Discount, later for the next spin on the same day there will be no more discounts. This discount will appear again, the next day. This Free Fire Incubator Discount Event will take place, from 6 to 12 September 2020.
Surely an event like this should not be missed, because from that we can receive a lot of cool and interesting prizes that are quite good.
The events that are presented in the Free Fire game today, we shouldn't miss later. Of the prizes given in current events, it certainly benefits the players and one of them is the discount event. You will definitely not regret it if you follow, one of the discount events in the Free Fire game.
That's it, Thank You and Greetings, Booyah.
---
Oh yes, all of you too, don't forget to Follow Us on my Esports Instagram. So that you know the updates – updates to the Free Fire game and others.