There are 5 types of FF Weapons and the Functions of Free Fire 2020 weapons that you can use in this game. As we know, every Battle Royale Game, players will definitely rely on the name of a weapon.
This is because you can use these weapons to beat other players in an ongoing match. You can actually win matches without using weapons, but of course this is quite difficult to do.
Seeing that many players are able to attack you from a distance, this is what makes you really need weapons when playing the Battle Royale game. This also applies in the Free Fire game, where the game uses the concept of the Battle Royale game.
Also Read: Cosplay Free Fire Sexy and Best FF 2020
Garena Free Fire now also has very many total players, of course every player is good at mastering the weapons they use. Each weapon in this game, of course, has different functions and uses. Therefore, Free Fire players really have to understand and understand the mechanisms of these weapons.
Now on this occasion we will provide an explanation of the types of weapons in the Free Fire game.
Curious? Immediately, we see the explanation in the article below.
Also Read: The Free Fire Game Will Be Made As The Latest Cinema Film, There Is Joe Taslim
5 Types of FF Weapons and Functions of Free Fire 2020 Weapons
Gun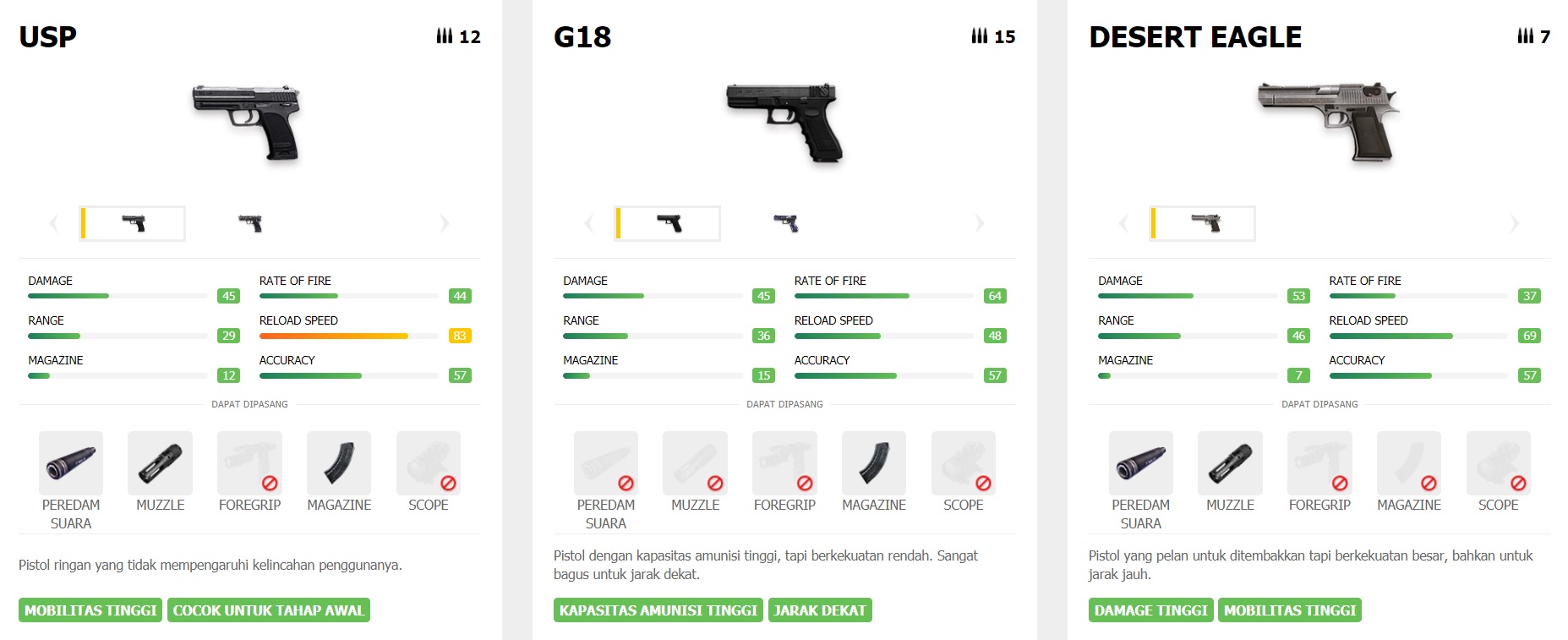 This FF weapon type has a fairly small size, but can be used in a state of urgency. Pistol is a weapon that fills part of the 3rd slot of your weapon, so if in total you will have 4 different weapons in 1 match.
The gun fills the 3rd slow of the weapon, of course this is a weapon just in case. If your main and second weapons run out, of course you can use a pistol to attack. Don't worry, because the pistol also has quite a lot of damage.
Shotgun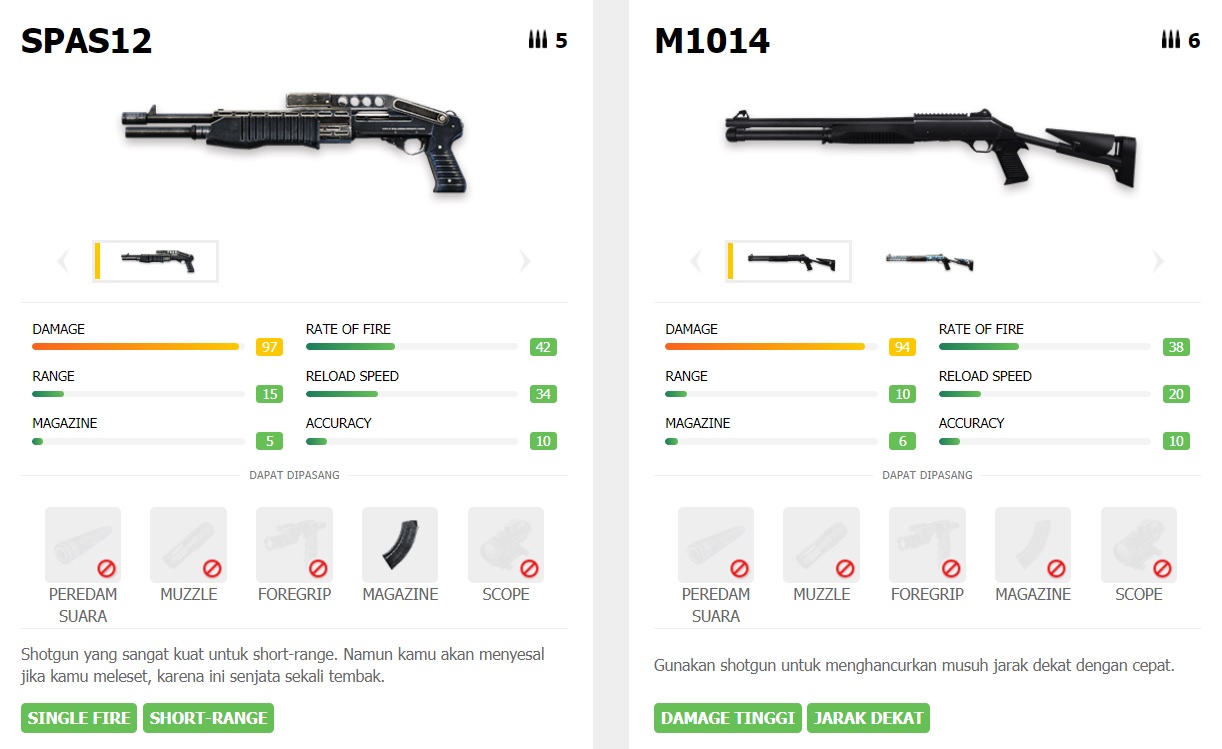 This weapon, which is often used by the Rusher ff Player, is indeed a mainstay because of the damage it gives. Shotgun is a weapon with a Short Range type, so it is suitable for those of you who like to play Rush free fire.
The damage from this weapon is almost equivalent to that of a sniper, but only for close range. Even a Shotgun can destroy Armor, in just a few shots. Of course this is what makes these weapons, very deadly if used properly.
Also Read: Tips for Escape From a Stuck on FF
Sub Machine Gun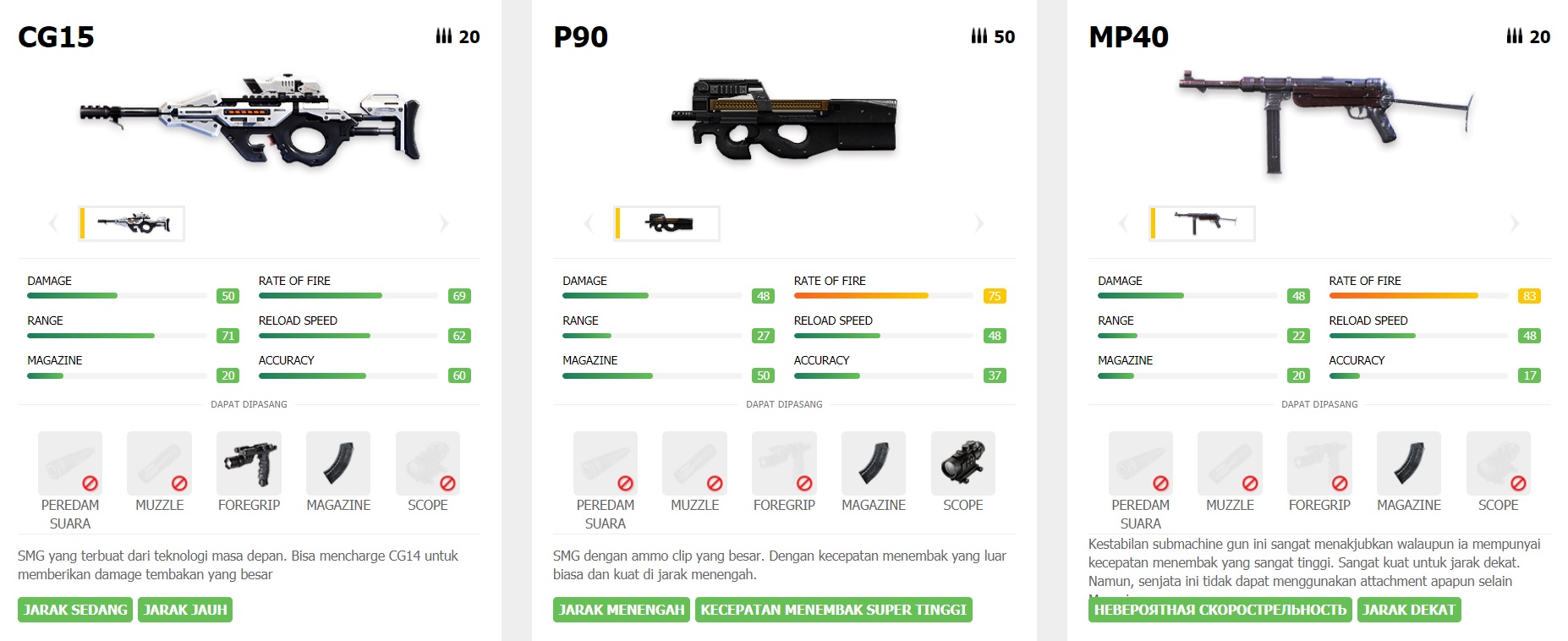 A type of FF Weapon that is almost as useful as a Shotgun, but has damage under the weapon. Sub Machine Gun is a weapon that is often used during Rush, this weapon is identical to the very fast Fire of Rate.
Even when you are fighting, you are almost unaware that you have taken out a large number of bullets. But of course this will not be in vain, most likely the enemy has already experienced a lot of attacks. The king of the Sub Machine Gun is still in the hands of the MP40. You also have to know the best smg weapons free fire and the weakest weapons smg free fire
Weapon Type Free Fire Assault Rifle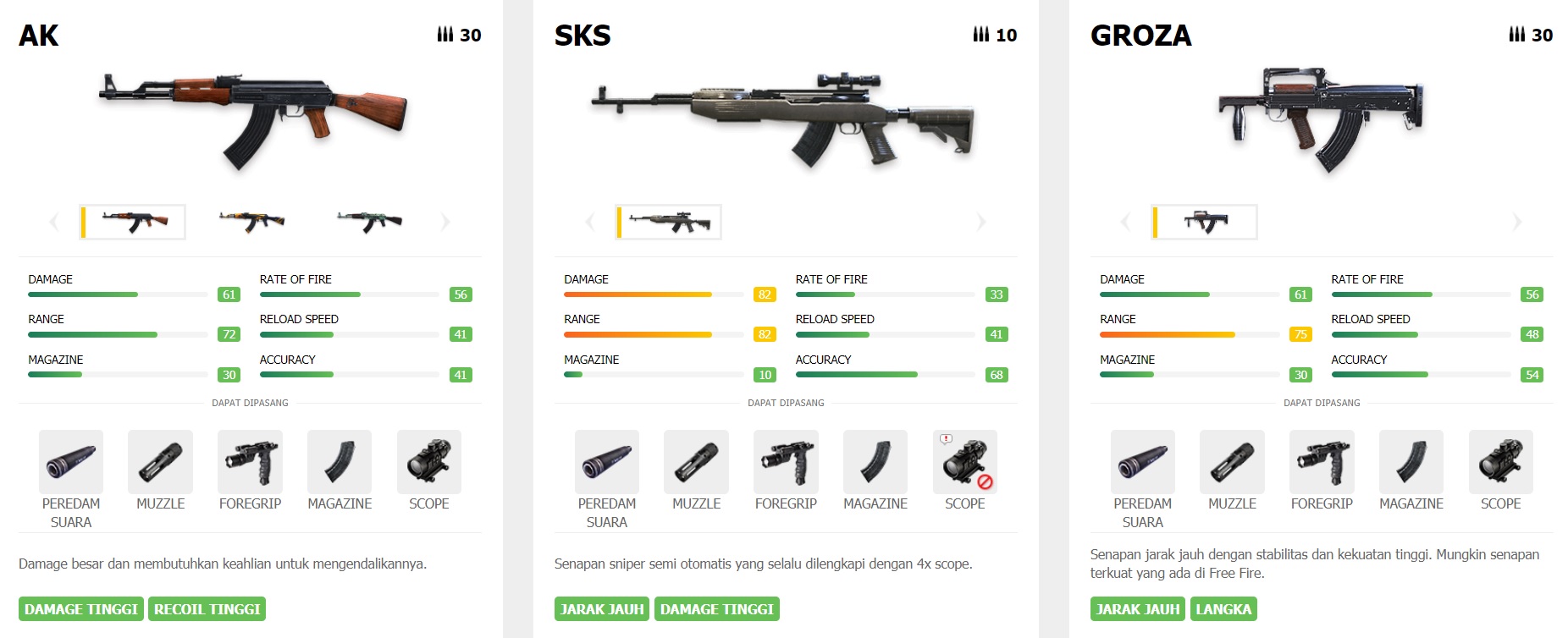 This next weapon has a longer range than the previous 3 types, you can use the Assault Rifle from short and medium range. The damage provided by this weapon is also very large, so it is suitable for use at short distances as well.
This type of Free Fire Weapon already has many names, each name of course has different statistics. But the one that still holds the name as the best AR weapon, is still achieved by AK47 ff. The damage given by this weapon, is very large but the accuracy is lacking.
Sniper Rifle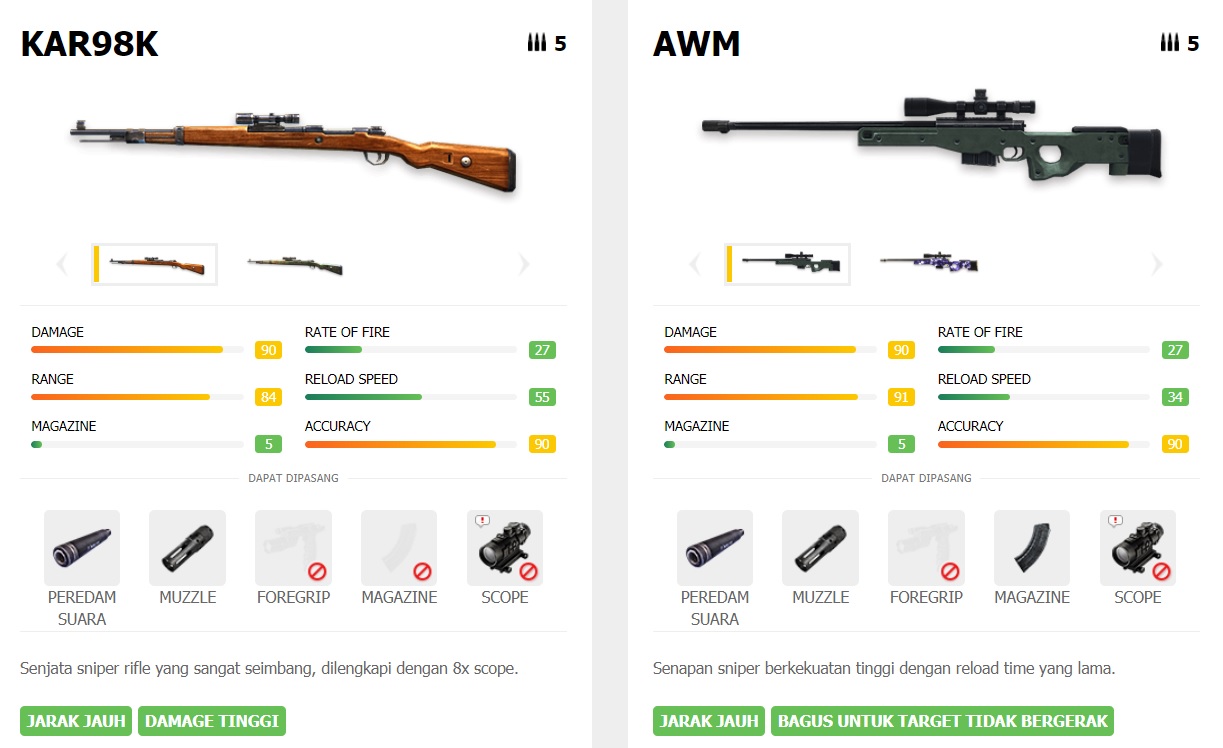 The last weapon and indeed quite rarely in the game is the Sniper Rifle. This weapon has a very far range, even though the Sniper Damage is very large. With just one shot, you can immediately kill the enemy.
Moreover, AWM, one shot to the head can immediately kill the enemy even though using a lvl 3 helmet. Snipers like Kar 98K can be found in matches, but if AWM must be searched through Air Drop free fire.
Also Read: Famous FF weapon sightings in the real world
So that's some information about 5 FF Weapons Types and Free Fire 2020 Weapon Functions that we can convey on this occasion. How? What type of weapon do you still use today?
That's it, Thank You and Greetings, Booyah.
---
If you want to get lots of information about the Free Fire game, you can immediately join our group. Stay tuned to my esports to get the latest Indonesian esports news 2020 !.