As we know, Magic Chess is the newest mode in the Mobile Legends game. This game has an interesting and attractive gamelpay auto battler, besides presenting cool synergy combos. Here are some heroes with the fastest star leveling in Magic Chess Mobile Legends.
First released last January, this one game presents a myriad of the best strategies that you can play on Magic Chess. So what kind of heroes are the fastest star leveling in Magic Chess Mobile Legends. We have a list!
On this occasion we will discuss a row of magic chess heroes who can level or the heroes who level up the fastest. Of course, the following heroes can be obtained so easily that they can reach the 3 star level quickly.
Also read: The terms Magic Chess Role and Faction in Mobile Legends
The Fastest Hero Leveling Star Magic Chess Mobile Legends
Star hero leveling in Magic Chess is no less important than synergy combos. If you can quickly update the hero, then there is a big possibility that you can quickly calm the match.
Martis – Weapon Master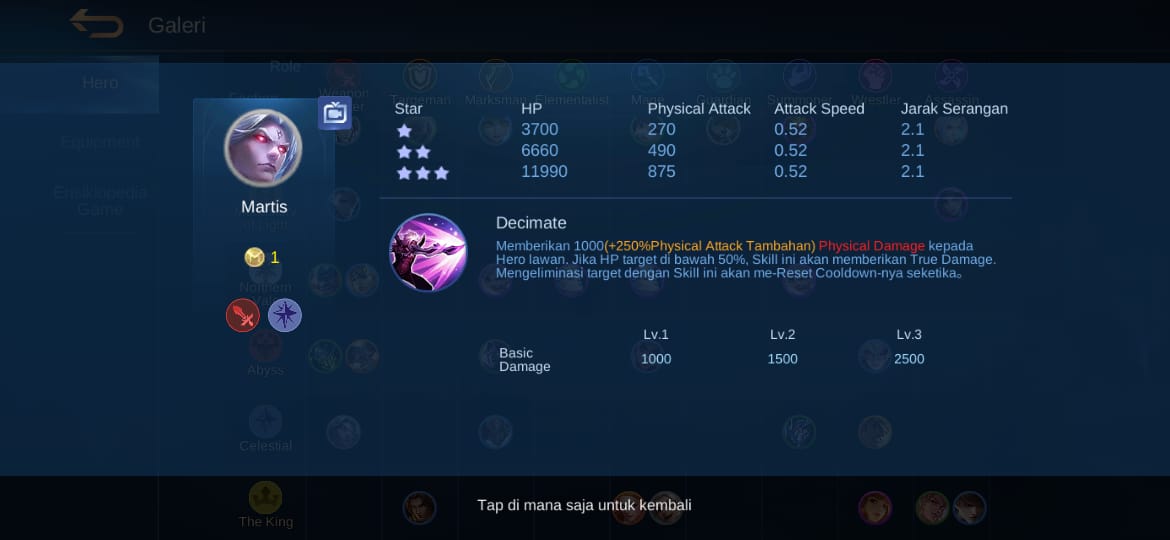 Now the first is Martis, the hero Magic Chess one appears quite often in hero recommendations. You can quickly level up Martis. In addition, you only need 1 gold to get it, so this one hero is quite widely used, especially to build Weapon Master synergies.
Apart from that, Martis also has Combo Synergy ywhich is quite good namely Combo Weapon Master and Calestial Synergy.
Also read: 4 Best Synergy Early Round Magic Chess Mobile Legends
Zilong – Weapon Master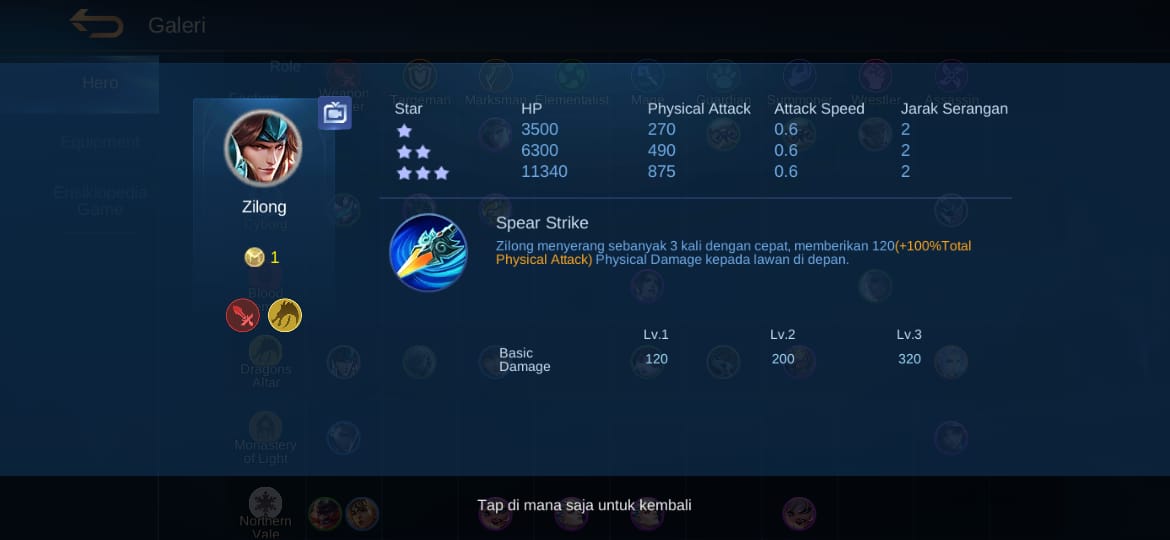 Zilong is a hero who has a role Weapon master like a martyr. You are also often Zilong and can quickly do star leveling. Zilong is included now for the combo itself, besides the Weapon Master synergy, you can do a synergy Combo with Dragon Altar.
To do star leveling is also quite cheap and doesn't use a lot of gold. You only spend 1 gold to buy it.
Also read: Commader Tebraik on Magic Chess Mobile Legends
Miya – Marksman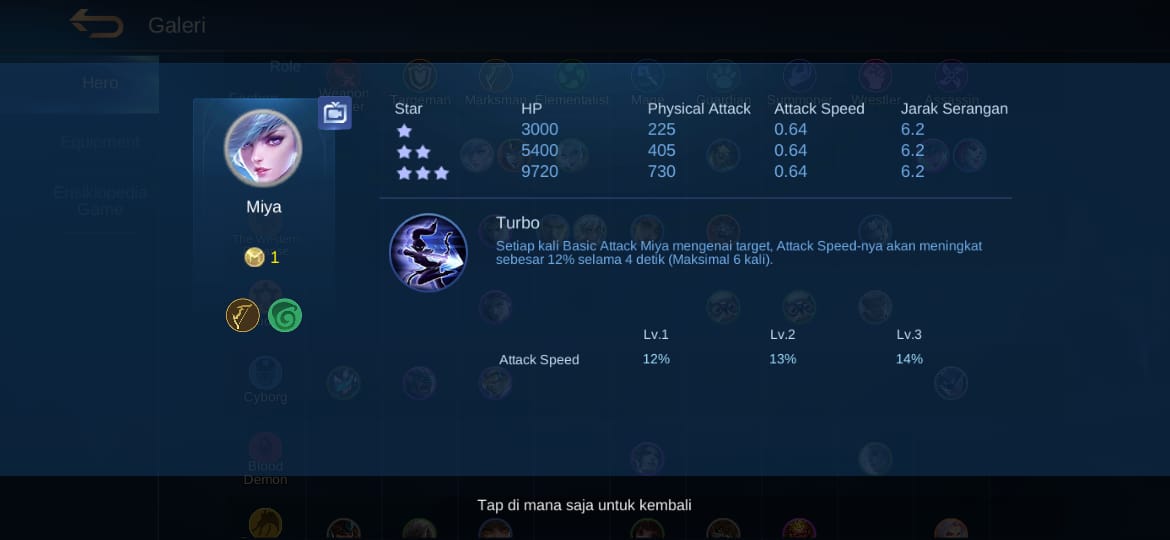 Miya is a faction of Elf and Role Marksman. Miya often appears in recommended heroes so that it can be easy to do star leveling. In addition, to buy Miya, you only need to spend 1 gold, therefore, besides being strong and fast, you can also save on expenses.
Leveling Star Magic Chess Akai – Guardian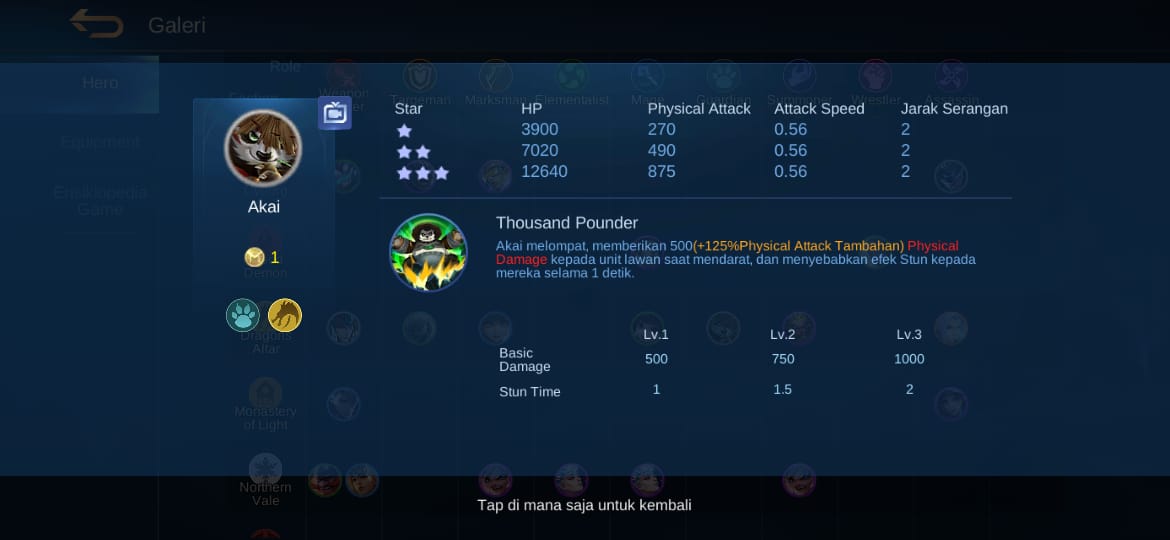 Akai is a Guardian and is also included in the Dragon Altar faction. You can buy batteries for just one gold per round. Hero one one is very strong if you succeed in creating a Guardian synergy. In addition, akai has a stun effect that is sufficient to withstand multiple enemies to withstand various attacks. For those of you who build the Dragon Altar combo, you must use it.
Also read: 7 Best Combo Hero Line Up Magic Chess Mobile Legends
Tigreal – Tagerman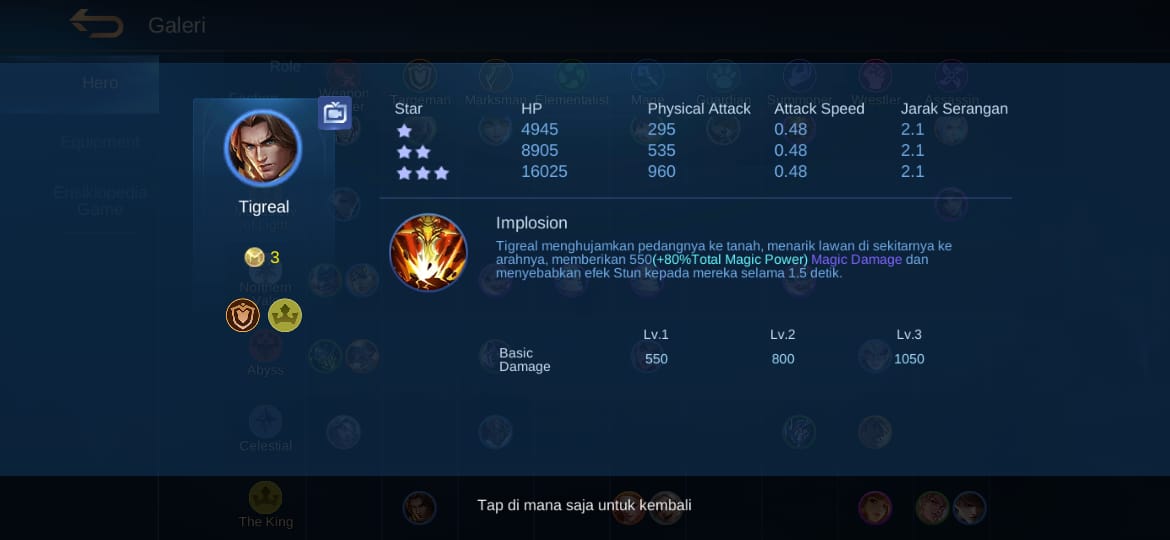 Tigreal is a Targeman role that is included in the Empire faction. He is very strong especially with his skill ability that can collect many enemies at once. Combo Empire is the best combo that can eliminate enemy heroes, so the enemy will have difficulty doing the ultimate.
So, that's the row of Magic Chess heroes who are the fastest at star leveling. With this uniqueness, of course, the hero above is the most widely used and has its own advantages because, the higher it is, the stronger its ability. So which is your favorite hero and synergy?
Don't forget to also follow our official Instagram page on Esportsku (@ esports.ku) to get information about infographics and other games. You must follow it!