M2 which will be held soon will certainly bring many top teams and players. They are the best in the world today with their strength. But take a look at some of the M2 players outside Indonesia that you must monitor.
In my opinion, they have a very strong performance with high potential. For their team, they can even be said to be their respective star players. You can't miss M2 later.
Certainly as fans of the pro scene, we want to look our best. Whoever wins, you could say they are a team worthy of becoming the new king of Mobile Legends.
With high skill cap and also a game that can be said to be very entertaining, these players become the backbone of the team. So M2 will certainly be very entertaining for scene lovers.
For those of you who are curious about M2 players outside Indonesia that you must monitor, we will provide them below. They are very strong players and can certainly entertain you.
Ciku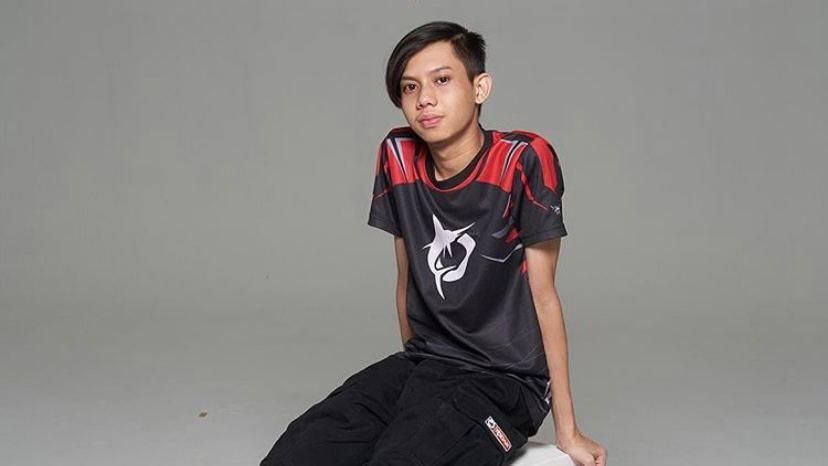 Ciku is probably one of the brightest players in MPL MY / SG. Even he got an MPL MVP which is certainly not trivial. His high micro and mechanical skills make Ciku a lot of idol fans.
But keep in mind as a team Todak is a terrible team. Without Moon and Aeon, Ciku might not shine like now. However, you must monitor Todak's best Malaysian player.
Karltzy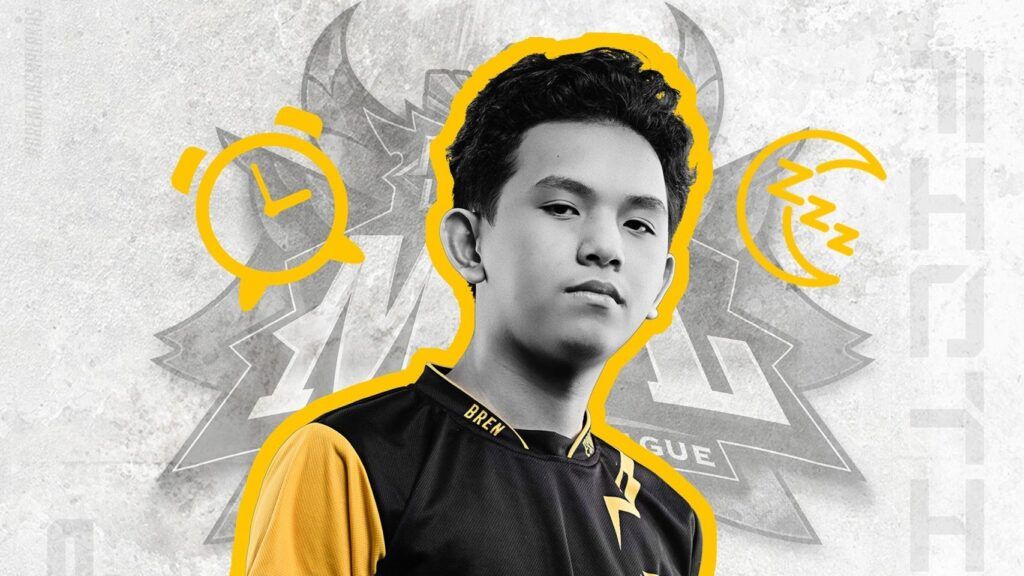 There is no need for introduction anymore if you often monitor MPL PH. Yes, Karltzy is a terrible player in MPL PH thanks to his record for highest kills. You could say without him, Bren's current style of play might be difficult.
Karltzy is the main player who can move Bren effectively. His aggressive and all out style of play is quite terrible. Often times the opponent is rendered unable to react!
Hadjizy
Not playing games to be a player who has the highest KDA in MPL PH. Although Karltzy is the player with the highest kills thanks to his aggressiveness, Hadjizy is a player who has the right calculation.
He can take advantage of even the smallest opportunity which can be very effective. The best KDA in MPL PH is not trivial considering that MPL PH's very tight competition makes it a very strong player.
Shina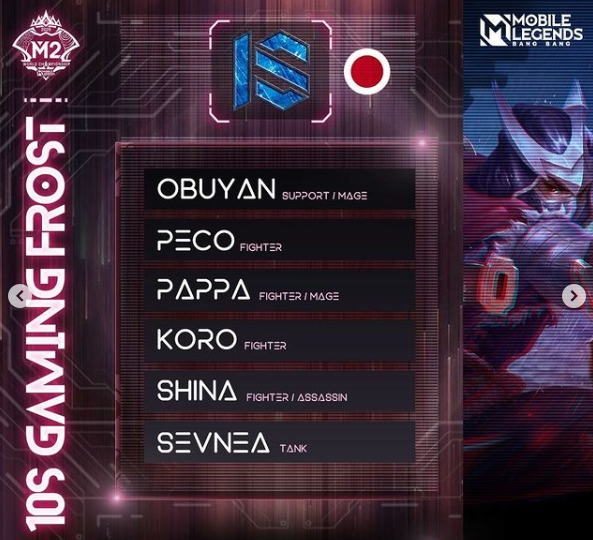 Initially Shina was a pub player who also played for other Japanese teams. But many people say that since he entered the 10S, this team has become a different team.
Since entering the 10S, this Japanese team immediately dominated the East Asian scene. Shina is a jungler that you must watch later.
SunsetLovers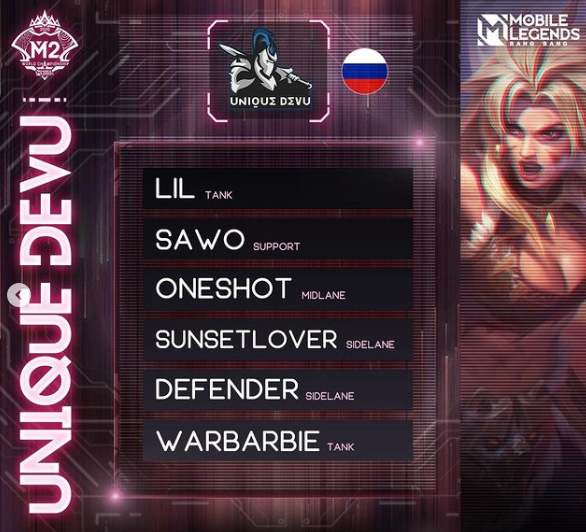 Deus Vult is beyond doubt with his astonishing performance in the CIS scene. They really dominate and even sweep almost the entire competition there. Sunset is one of their most valued members.
His skill in using marksman and other sidelane heroes makes him quite strong. Don't you miss the appearance of Sunset later on M2 which might surprise you.
Those are some M2 players outside Indonesia, which you absolutely must monitor. They are the top players who may enter the world's best ranks. Moreover, their high impact on the team.
Also follow our social media on Instagram.