PUBG Mobile is a battle royale game that has provided several maps that function as an arena where survivors compete. Each map has its own characteristics. Likewise, what will be discussed here, namely the Venice map.
In the battle royale game, players will be deployed in a map where players will compete from the start of the match to fight for loot items, especially the best weapons. In fact, the competition continues until the end of the game.
But the battle royale at PUBG Mobile is not just barbarically attacking each other and not understanding strategy. A pro player must prepare the best strategy, including where he plays. If you like competing on the Venezia map, here are 5 interesting things you can get in that map.
Also read: Thoroughly discuss Monster Trucks on the PUBG Mobile Livik Map
Map of Venice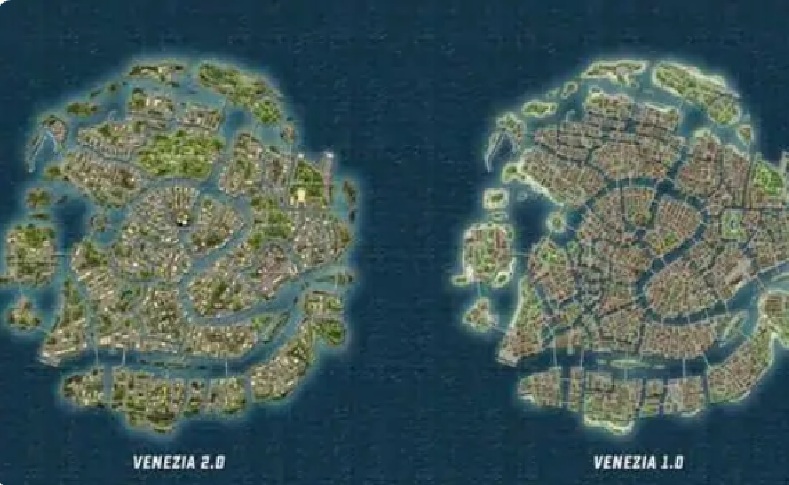 Map Venezia is the fifth map that is present at PUBG Mobile. From the name alone, we can guess that this map was inspired by which area. Yes, this map is set in the city of Venice (Venice) in Italy. Map of Venice measuring 4 × 4 km. There are interesting things that you can find on this one map.
First, start the match by boarding the boat on the gray dots around the island randomly. After circling the island, then the players landed and the barbaric match would begin.
Second, map Venice has an interesting landscape with many islands connected by bridges. In addition, there are also buildings scattered all over the island on this map.
Third, If in the Vikendi map there are special vehicles according to the snowy terrain, then in the Venice map there are exclusive vehicles that match Venezia-style urban areas. In this map you can find bicycles, Vespa, Aquarail, and Fiat 500 cars.
Fourth, map Venezia provides C4 explosives. To find this explosive, you can get a certain crate.
Fifth, the UAV Surveillance Drone which replaces the Red Zone on other maps. This feature is useful for showing the position of players who are outside the Play Zone. By knowing the position of the player, of course, this player will be the target of other players.
Those are 5 interesting things that you can get in this Venice map. Of course, the new gameplay features will make the game even more challenging. Thank you!