There are various types of weapons in the PUBG Mobile game. One of them is the Desert Eagle pistol which is quite popular among PUBG Mobile players. This time we will provide information about 5 facts about the Desert Eagle pistol, which is one of the favorite pistols in PUBG Mobile in the following article.
PUBG Moblie is a battle royale game that provides various types of weapons complete with details and specifications. Selection of a good weapon will make your game in the match maximized.
Conversely, careless selection of weapons without understanding stats and how to maximize weapon performance actually makes your game messy. Therefore, PUBG Mobile players must understand the stats of various weapons. At least the weapons he used to use.
Also read: Sensitivity Settings Without a Gyroscope in PUBG Mobile
5 Facts about Desert Eagle Pistol in PUBG Mobile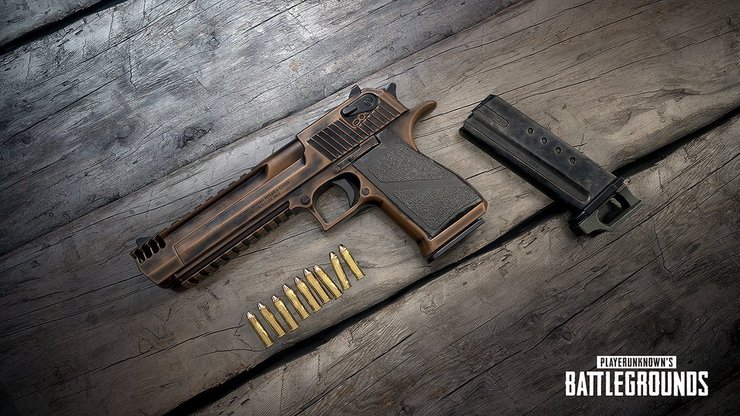 Pistol is one type of weapon provided in the PUBG Mobile game. Even though it is not a primary weapon, the existence of a gun in a backpack will really help players in the game.
One of the favorite pistols in this game is the Desert Eagle and here are 5 facts about this gun.
1. Easy to Find
Desert Eagle guns can be found in various places on each map. Not only that, you are also easy to find item attachments for pistols that use the 0.45 ACP type magazine and have these 3 attachment slots.
2. Has great damage
The second fact of the Desert Eagle pistol is that it has great damage. This is the reason why PUBG Mobile players still carry this gun as a secondary weapon.
The damage of this weapon is 62. With this much damage, you can get a headshot kill even though the enemy is using a level 2 helmet with one headshot. Meanwhile, it requires two headshot shots to kill an enemy with a level 3 helmet.
3. Has Great Recoil
If the previous facts are about the advantages of the Desert Eagle pistol, this one fact is about the weakness of this gun. Deser Eagle has a high recoil rate, so you need to be prepared to withstand the shock of shooting.
4. Other Weaknesses of the Desert Eagle
Not only does it have great recoil, the fact is that the Desert Eagle has a very close range. Another disadvantage is that it only has a magazine of 7 bullets and the rate of fire is not too fast.
5. Is a Pistol Made in Israel
Its history in real life Desert Eagle was produced by Israel Military Industries. This pistol is also quite popular among the military even though the performance is fairly average for a pistol.
Also read: PUBG Mobile Gives Right Tips for Playing Halloweeks Mode
Those are 5 facts about the Desert Eagle pistol, which is one of the popular pistols in the PUBG Mobile game. Knowing the facts of a weapon will certainly make it easier for you to understand and master weapons in PUBG Mobile as well as knowing how these weapons are in real life. Thank you!