Did you know that Mobile Legends will present the latest collaboration with one of the popular anime today? This appeared in Moonton's latest survey which raised questions about his latest collaboration, Curious about which anime?
After previously being busy about his collaboration with Anime Demon Slayer, now we also get a glimpse of the upcoming collaboration, this appears in the latest survey presented by Moonton.
The presence of this collaboration will certainly make Mobile Legends gamers even more fun when playing the Mobile Legends game, how could you not, you will be presented with some popular anime later.
After Demon Slayer, there is a possibility that Moonton will present another new collaboration with one of the following three anime. Of course, Mobile Legends gamers should look forward to this.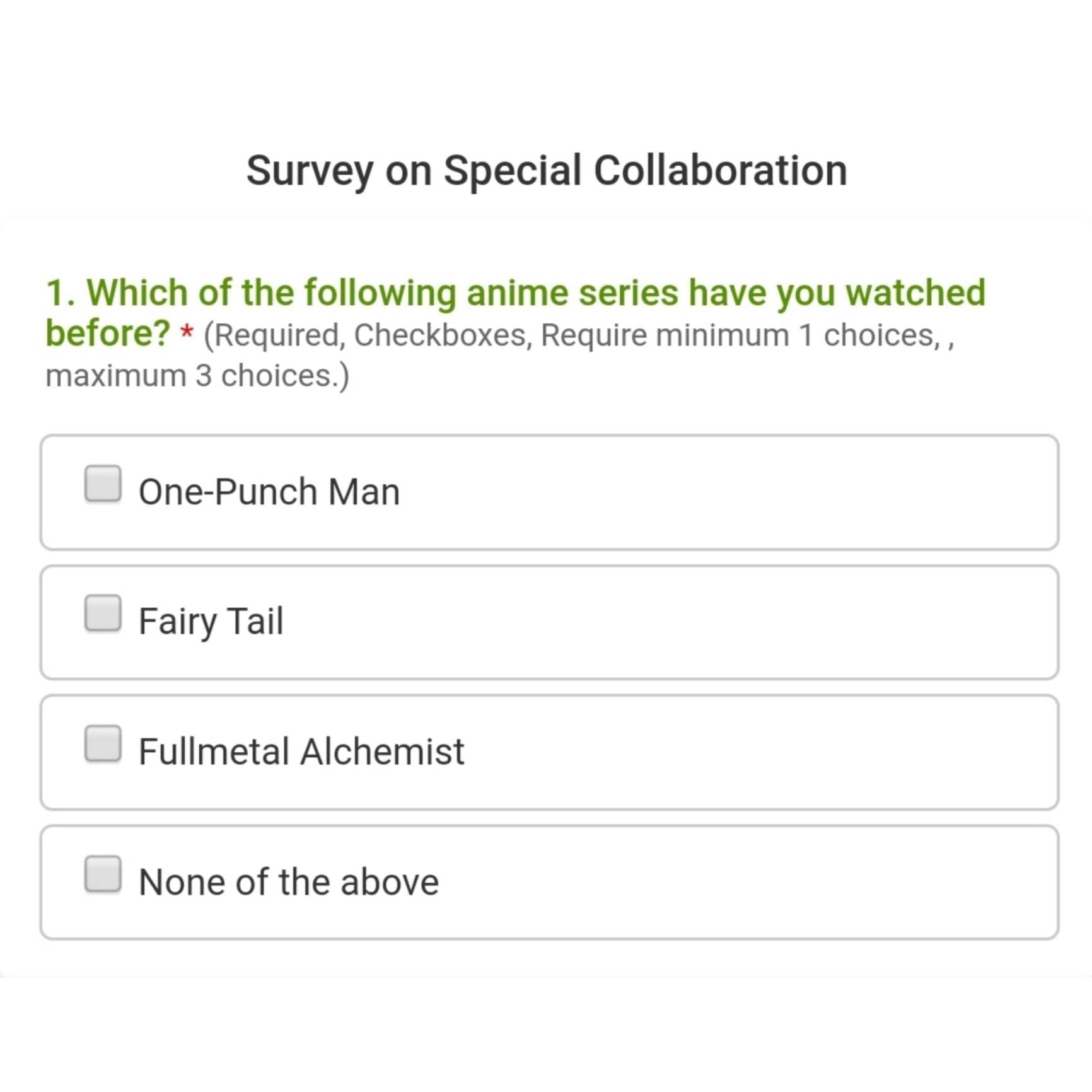 You can see the contents of the latest survey presented by Moonton which includes questions about the anime you have watched, now what's interesting is the title of the question which mentions Special Collaboration regarding future Mobile Legends games.
There are three anime in the answer to the survey above, first there is One Punch Man, Fairy Tail and Fullmetal Alchemist. Which later one of the anime above will collaborate with Mobile Legends.
This is of course very different from the collaboration between Mobile Legends and Demon Slayer, where the possibility of collaboration with one of the three anime above is another new collaboration that will be coming.
If you look at some of the anime above, of course you are quite curious, not about which characters from the anime will get skins from heroes in Mobile Legends.
The first is Fairy Tail, an anime that tells about the world of magic and is shown primarily by Natsu Dragneel. So according to the mini skin that will be given if later Mobile Legends collaborates with Fairy Tail is Valir. Because these two figures are quite similar.
There is also the Erza character, which in the Mobile Legends hero is likely to be given to the hero Freya. Besides that, there is Wendy who is likely to become Nana's hero and many others.
In addition, there is also a Fullmetal Alchemist who tells about Edward Elric and Alphonse Elric, regarding the skins of these two characters, it is possible to give Uranus as Alphonse Elric and Edward Elric to hero Aldous.
It's incomplete if you don't discuss One Punch Man, now on this matter, we have previously received rumors from Mobile Legends gamers, from these rumors of course there is some truth, even though some have said it is a hoax.
One Punch Man X Mobile Legends certainly appears in the survey above, and of course if you guess what hero gets the skin of the main character Saitama, it will definitely be given to Aldous.
What do you think about the latest collaboration that is likely to come from one of the three anime above. Hopefully the collaboration above will be here and soon it will be officially announced by Moonton.