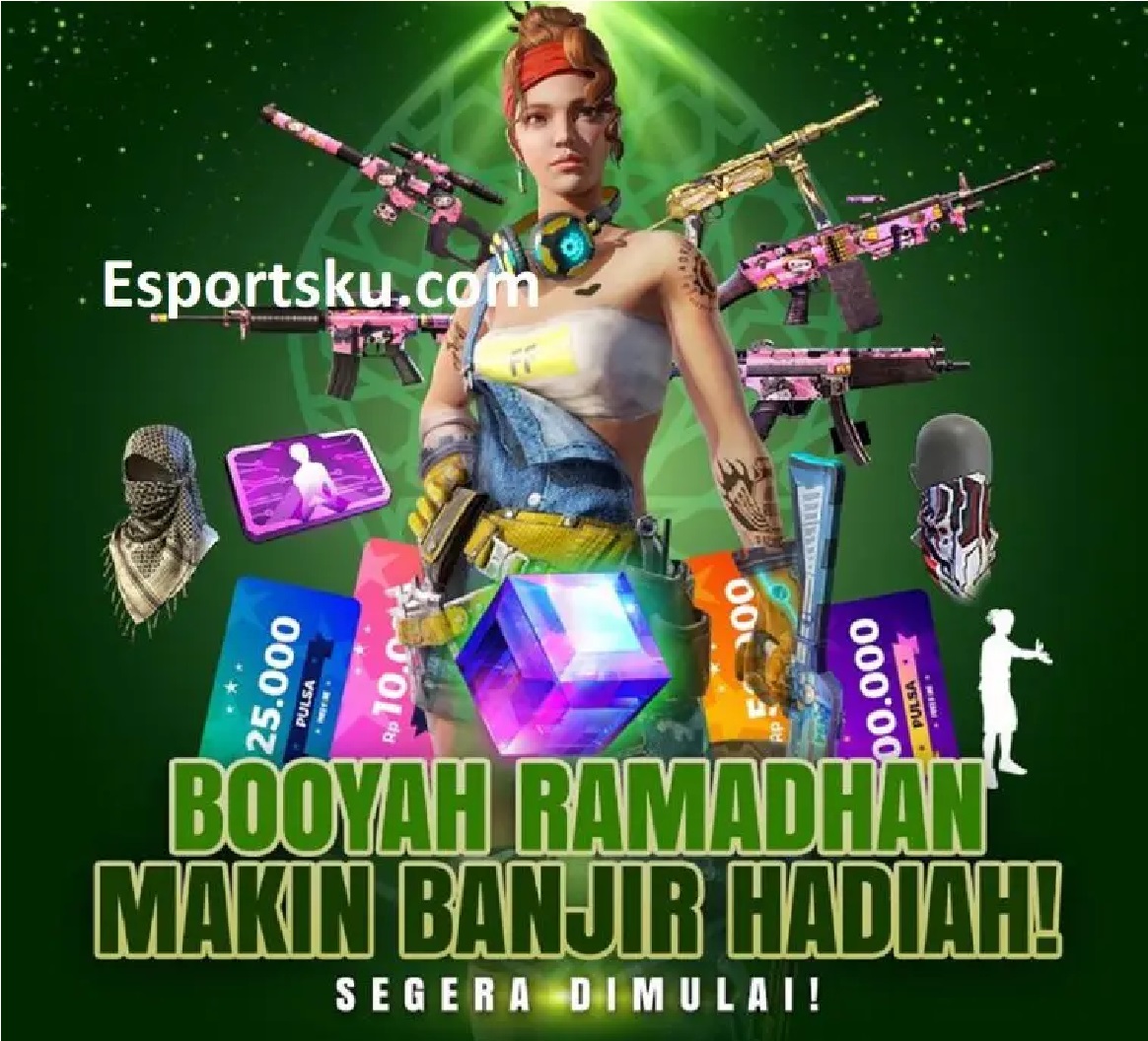 Free Fire is a battle royale shooting game. This game is quite popular in Indonesia and has a lot of players worldwide. There are many weapons that you can use in the game, and every weapons and characters combination will have different results regarding the playing style of the player. In Free Fire, you will also have some upgrades like character skills and pet skills. And now, there are new events and mission available in Free Fire called the Event Booyah Lebaran. In this event, there's so much new interesting updates to come.
There are several ways to finish the missions in Free Fire. Some players are focusing on the mission, while others can also focus on playing the game while finishing the mission is a secondary option for them. Here's some tips for you to finish the mission and events in Free Fire.
If you play with your friends, you will have someone to talk with in the voice chat and the game will be much more fun than playing by yourself. And in some events, there are some mission where you are required to finish the mission with your friends. For instance, is the VSS Weapon Skin Free Fire Event, where you need to play with your friends in order to complete the event.
2. Play in Classic Mode
Every event presented by Garena is usually comes with a mission for us to play in classic mode. But sometimes, you have to play in ranked mode too. But if there's a mission that you want to finish, make sure you play in classic mode instead. If there's a mission that can be completed in any mode, try to complete it in classic mode. You don't really have to win in this case, because your focus is solely on completing the mission.
3. Play for the Sake of the Event Mission
In this case, you don't have to play seriously. Make sure your gameplay helps you progress with the mission. And so, you'll know how to play the game calmly and focus on one thing after another. In the future, you can also finish the mission from the existing events. In Brazil's server, there's a new May Punk Event available to play. But there's a huge chance that the event mentioned above will not be available in Indonesia.
Every event presented by Garena, is special for the players. Those events, if completed by the players, will be really useful for them in the future!