When you play games on Android, you may become bored over time. So instead of getting bored quickly, you can try the Free Fire game for now. Where in this game, you are given lots of new updates and cool events. So that just to play, the feeling of boredom immediately disappears. This time there are 3 weapon changes in Maintenance Free Fire June 3, 2020 that you should know.
As we discussed earlier, for the month of June 2020, we will have a new surprise that will be received in the Free Fire game. This June 2020 Free Fire Latest Update, has indeed provided a very large number of leaks.
So that there are already many players who can't wait anymore, to wait for updates from these leaks. Maintnance Free Fire June 3, 2020 only for now, has been given the date by Garena. So all of you later, of course, will not be bored playing this game.
For the Indonesian server itself, Garena Free Fire Fanspage has released the latest leak for the next Nerf and Buff. Indeed, in this Free Fire Weapon Buff, there are many weapons that are quite OP and can be meta.
But Garena's side will probably postpone some of the Buff for those weapons, so they put this Buff and Nerf in the first stage. What weapons will enter the Original Server with this change? Immediately, we see the explanation in the article below.
Also Read: 5 Best Hayato Free Fire Weapons, Take Advantage of These FF Characters
FF Weapon Changes in Maintenance Free Fire 2020
M1887 (Nerf)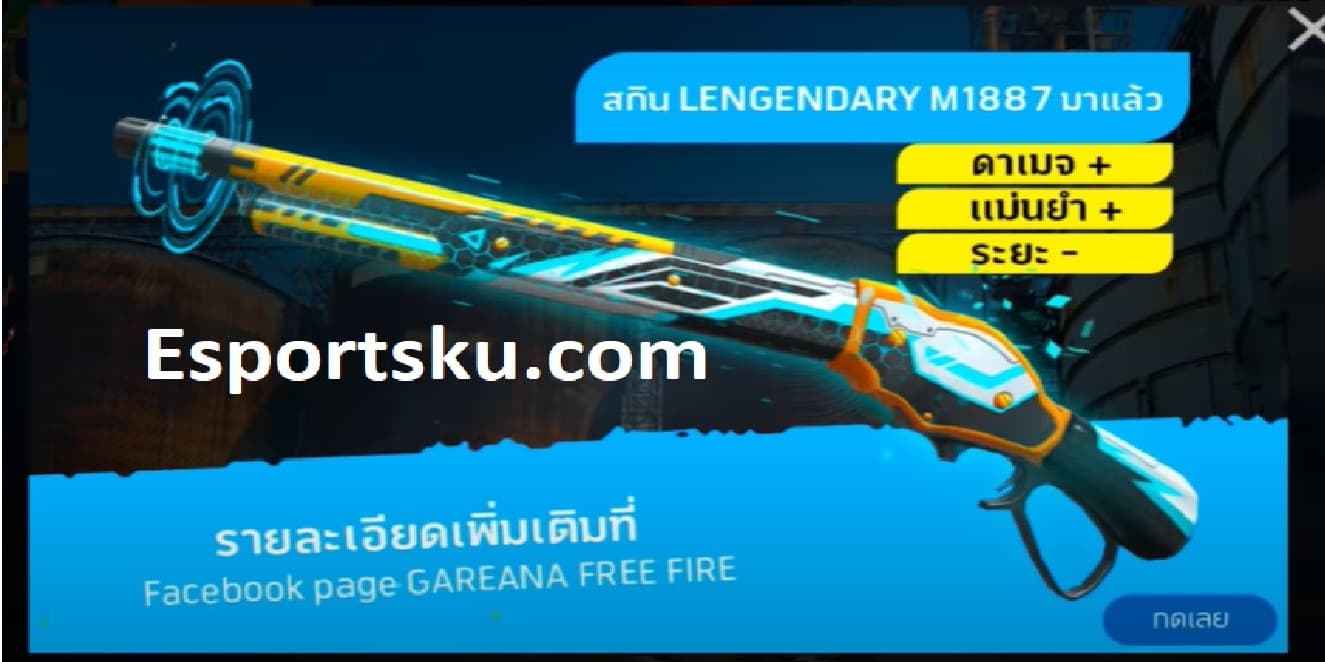 In the past, this weapon was indeed the most OP, even the M1887 Shotgun was the deadliest in the match. But after getting a Nerf for the second time, it looks like this weapon should stop and not become the newest Meta in Free Fire.
Due to the nerf received in this weapon, it affects the shooting range and damage. So that the specialties of this weapon, no longer exist.
SKS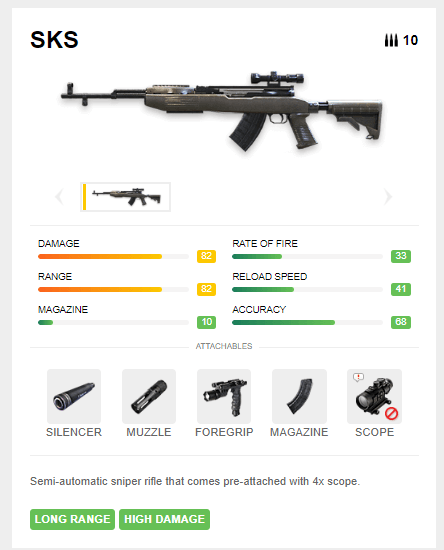 Indeed, this weapon is still considered an OP, but in the future there will be less demand for it. But Garena seems to be very nimble, finally they bring up a new Buff for SKS weapons that will be buffed later.
In this weapon, we will all receive Buff in the Damage Received to the Body, Rate Of Fire and Armor Penetration. All of these points are affected by a significant Buff, so of course later you will all be more comfortable playing with this weapon.
SVD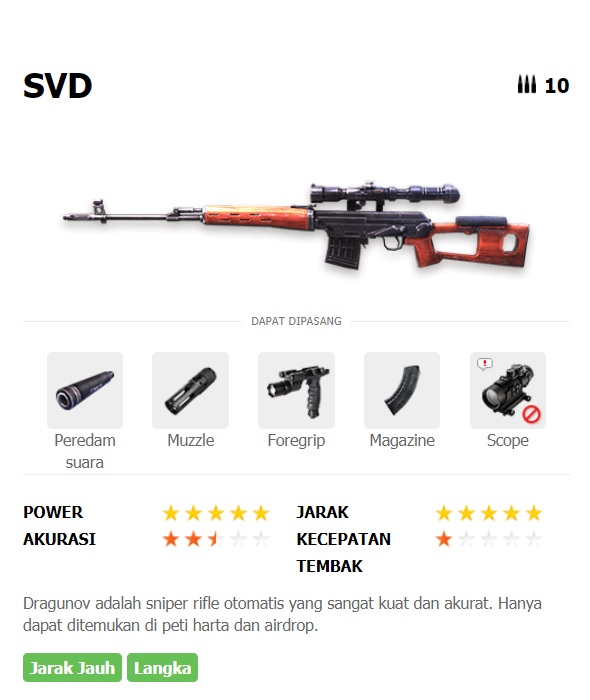 The next weapon is SVD, for this weapon it is quite lacking in Meta. The ability of the SVD itself is not very good, even this weapon is not the best Meta. But finally Garena gave the latest Buff, which made this weapon so good.
The addition or Buff that this weapon receives is in the Body Damage and Armor Penetration sections. With this 2 point increase, surely this weapon will be even deadlier than before.
Also Read: 6 Things Toxic Mode in Clash Squad Free Fire, FF Players Must Know!
By upgrading these weapons, Garena's party will undoubtedly present many other new things. Where the increase in these weapons will help players in choosing new weapons. Moreover, this weapon will later become a dangerous Meta in Free Fire.
That's it, Thank You and Greetings, Booyah.
---
If you want to get lots of information about the Free Fire game, you can immediately join our group. Don't Forget to Follow and Like Our Fanspage on Facebook so you don't miss any other information.