PUBG Mobile has updated the version update 1.1 some time ago. Of the many changes, there are 2 new features to improve teamwork presented in PUBG Mobile update 1.1 and here is the info.
Currently PUBG Mobile has entered a new season, namely Season 16 Metro. PUBG Mobile's collaboration with Metro Exodus which presents a new game mode called Metro Royale is the big theme of this new season.
In addition, changes and improvements in various areas of the game have occurred in the previous 1.1 update. Each upgrade makes the battles in the game more optimal and realistic. One of them are the following 2 features that make teamwork even better.
Also read: Changes to the PUBG Mobile Season 16 Lobby, Are You Aware?
2 Latest Features to Increase Teamwork in PUBG Mobile Update 1.1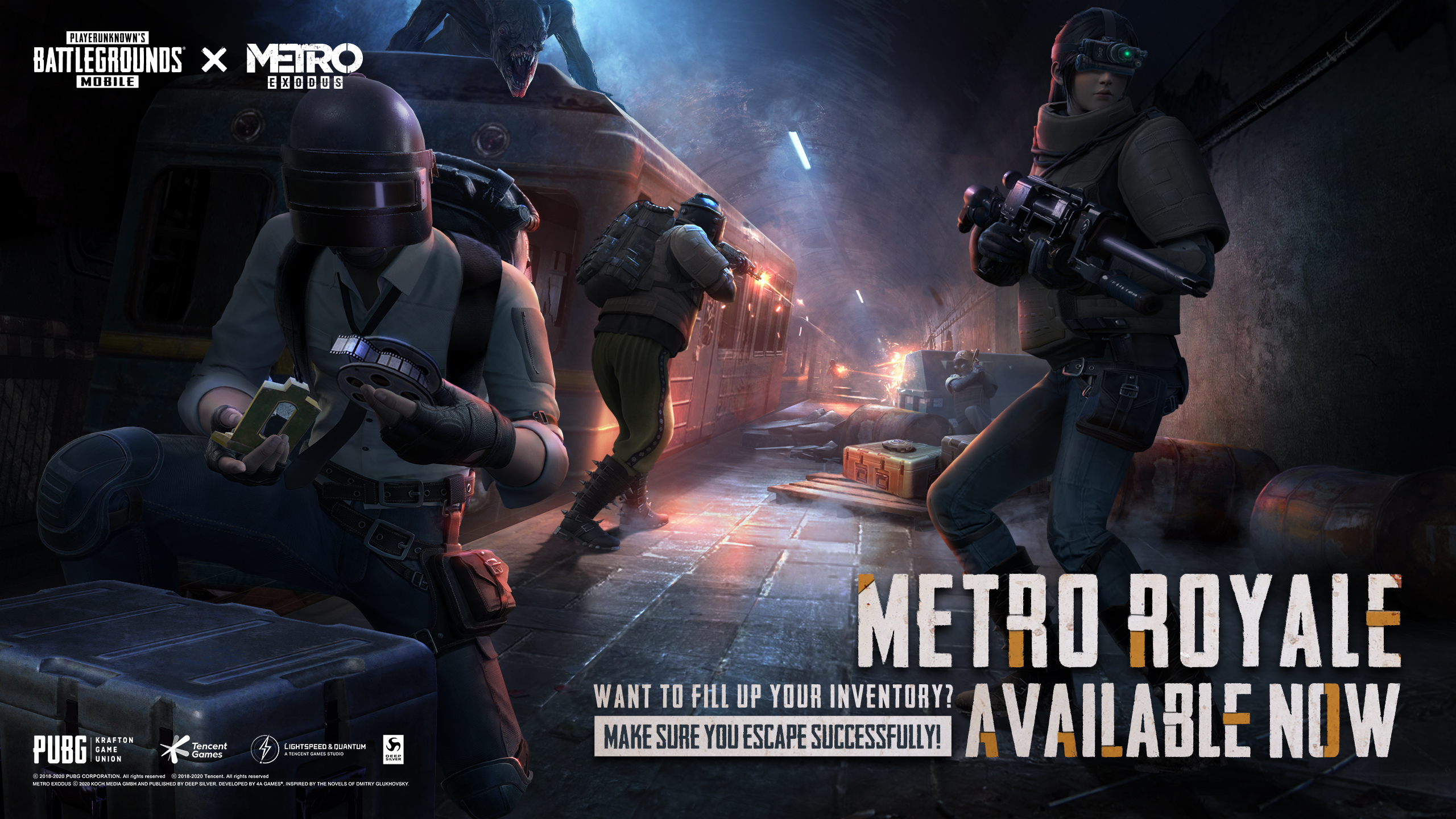 PUBG Mobile has updated the application version. This is the first version update after PUBG Mobile entered the New Era in the last 1.0 update. PUBG Mobile update 1.1 brings various changes and improvements to the quality of the PUBG Mobile game.
Every upgrade is released to make the quality of this favorite battle royale game even more optimal and optimal. That way the fighting style that is present in the game looks more realistic.
Among the many revamped updates released in the last 1.1 update, there are 2 new features released to improve teamwork. Here is the list.
1. Mini Map Signs
The first feature that was updated in update 1.1 is the presence of thumbnail maps. So when in a match, players can mark several points on the minimap. The marking is of course to determine the team's rotation path.
Interestingly, the sign on this minimap can be distributed among team members (squad). That way teamwork in determining looting locations, rotating routes, where to camp, and others can be more efficient and effective. With this new feature it makes communication between fellow team members easier and reduces misunderstandings.
2. Control Settings
The second feature that is present in the version 1.1 update that can make teamwork easier is the feature to share control settings. As we know, control settings such as sensitivity level and others are very subjective. This means that each player has their own measure of comfort.
But in squad mode, squad members may want similar control settings to match the tempo of their team play. Now in this 1.1 update, PUBG Mobile released a feature where player control settings can be shared and then copied by other players. Control settings will be shared in a code.
Also read: 3 Tips for Finding Enemies on PUBG Mobile, Players Must Know!
Those are the 2 latest features to improve teamwork which were released in PUBG Mobile update 1.1 ago. With these 2 new features it will make communication between fellow team members more effective and avoid misunderstandings.
Login now and try the two newest features in squad mode game. Also, follow the excitement of PUBG Mobile Season 16 Metro with Metro Royale's newest game mode. Thank you!